Alaskan cruise season is May through September with
July and August
being the highest season attracting the most travelers. Convention holds that the best months to cruise Alaska are July and August when the temperatures are at their highest and the weather is generally sunnier. However, the best time for Alaska cruises depends on your personal preferences. As all the locals know, the Alaskan weather is defined by its unpredictability, with sunny days turning suddenly stormy—and vice versa, so be prepared for all types of weather on your Alaskan cruise.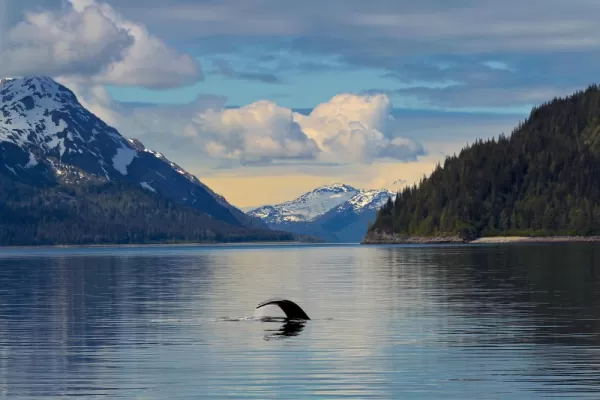 Alaskan cruise weather, temperatures, and rainfall by month:
| Month | Low | High | Rainfall |
| --- | --- | --- | --- |
| Jan | 20.7°F | 30.6°F | 4.8 inches |
| Feb | 23.5°F | 34.3°F | 4.0 inches |
| Mar | 27.8°F | 39.5°F | 3.5 inches |
| Apr | 33.4°F | 48.1°F | 3.0 inches |
| May | 40.1°F | 55.7°F | 3.5 inches |
| Jun | 46.1°F | 61.6°F | 3.3 inches |
| Jul | 49.2°F | 64.3°F | 4.1 inches |
| Aug | 48.3°F | 63.1°F | 5.4 inches |
| Sept | 43.8°F | 56.1°F | 7.5 inches |
| Oct | 37.7°F | 46.9°F | 8.3 inches |
| Nov | 28.9°F | 37.6°F | 5.4 inches |
| Dec | 24.4°F | 33.0°F | 5.4 inches |
Best Times of the Year for Alaska Wildlife Viewing
Summer may be prime travel time, but there are also advantages to taking an Alaska cruise during the shoulder seasons of May, June, and September. Though the weather may be somewhat cooler and wetter, the tourist crowds are smaller, the mosquitoes fewer, and the daylight hours more regular, with no midnight sun to interfere with one's sleeping patterns.
The spring months are prime for spotting
moose
(particularly in the
Kenai Peninsula
) and
Dall sheep
as they move down the slopes for better grazing, while September is ideal for sighting
humpback whales, spawning salmon, and caribou
migrating to their winter feeding grounds. July and August are also prime months in terms of wildlife viewing. Brown bears come out to fish along the rivers during these months, and moose can be seen feeding in lakes, ponds, and along rivers from spring throughout the summer. Also be on the lookout for seals and dolphins, which are easily seen from the deck of your ship. And of course, one cannot forget about the whales!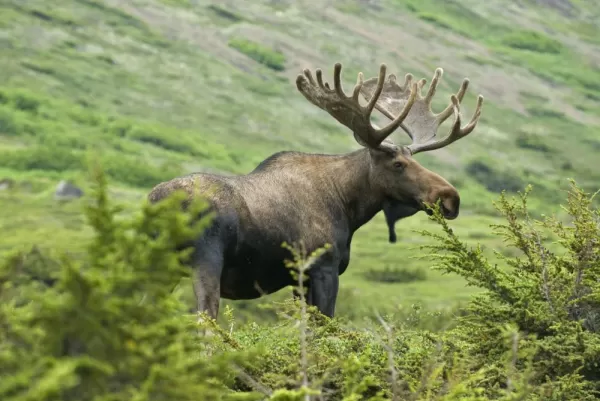 Fortunate travelers may have the chance to see
beluga whales
or even one of the
three pods of orcas
that frequent Alaskan waters in the summer. Then there are the one thousand humpback whales that spend their summer feeding in southeast
Alaska
, and those on a cruise in July or August have a good chance of seeing them as they traverse
Frederick Sound
. As summer shifts to fall, some of these massive beauties stop in the waters near
Sitka
to build up their food reserves before heading south to the tropics.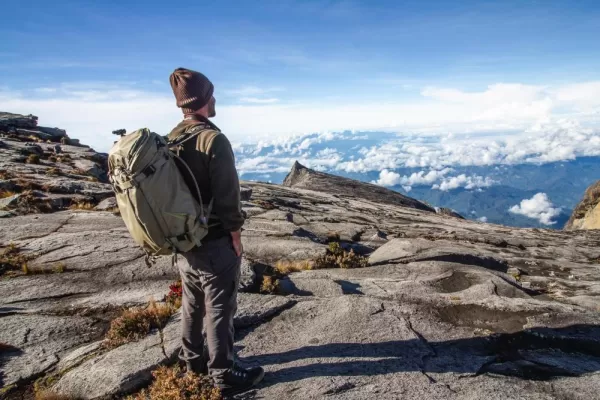 Alaska has it all: glaciers, wilderness, whales, wolves, forests, rivers, eagles, and mountains, all combining to create a stunning experience for those on an Alaska cruise. Long days of sunlight and relative warmth make summer a perfect time to travel to America's largest state.
See all Alaska adventure cruises