It's easy to see why any traveler might want to visit Alaska: the largest of the United States, this vast region contains pristine wilderness with a variety of landscapes ranging from Arctic tundra to rain forest. It's home to incredible wildlife - most notably moose, whales, and grizzly bears - as well as Denali, North America's tallest peak. Alaska also has a rich culture that has a unique blend of Indigenous and Western influence.

So, deciding to explore this state is the easy part. What can be challenging is determining how. Many travelers opt to explore by cruise, which allows greater exploration of Alaska's stunning coastline. While there are many options for larger cruise ships out there, we always recommend visiting coastal Alaska on a small expedition-style ship. The ships that we work with carry less than 300 passengers, and many carry fewer than 100.
Small ship exploration is not the typical cruise experience. With fewer passengers, the crew is able to provide personal attention and detailed service. The naturalist guides on board are happy to answer questions in detail, and the small group size is more conducive to in-depth discussion during lectures or tours to explore the scenic shores.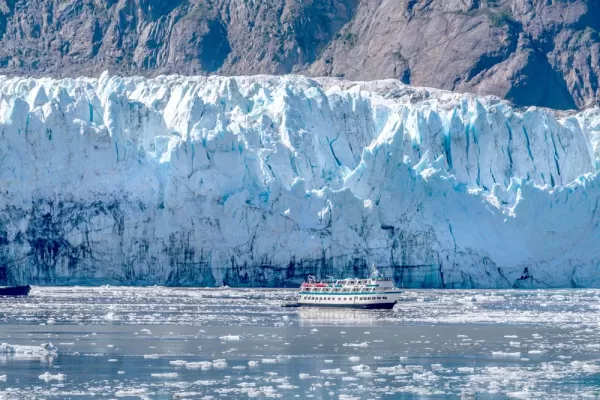 Small ships also allow a more intimate experience of a destination, as these vessels can enter more remote territory than larger ships are able to access. Instead of looking for wildlife through binoculars from the fifth story deck of a giant cruise ship, observe wildlife in an up-close and personal way. During your exploration, zodiacs can take you to remote fjords where you could see a grizzly bear just 50 yards away! Kayak among whales and other marine life to further the interaction with nature on your
Alaska cruise
.

Direct access to port cities also provides good launching points for land exploration. Excursions and tours are easily organized on board, and run smoothly directly from the ship. Getting off of the ship also gives travelers opportunities to meet the local residents and experience a more authentic Alaska. Sit back and relax until your next landing, but keep your eyes peeled for a humpback whale! It will give you some time to imagine what your next adventurous experience might behold.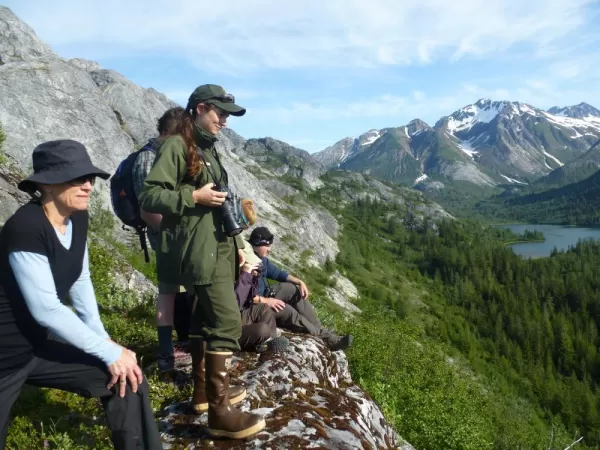 The cruise operators we work with share our desire to conserve Alaska's natural wonders for generations to come. These
ships
maintain responsible travel practices such as waste reduction, utilization of eco-friendly products on board, and usage of biodegradable amenities for passengers. Fuel efficiency is increased by managing engine speed, better itinerary planning, and ship design & construction materials. Travelers can be confident these small ship cruise operators are doing all that they can to protect the natural environment and inhabitants of Alaska.