Situated on the western edge of the Alaska Range along the historic Iditarod Trail, this peaceful and remote wilderness lodge offers seclusion and breathtaking scenery. Five cozy cabins and a main lodge are situated along Winter Lake with views of Trimble Glacier and prime access to adventure.

Daily excursions are available at the lodge. Kayaks and boats are on hand to explore the lake. Other excursions include hiking, helicopter assisted trekking, floating the Happy River, fishing the Canyon Creek area, or just hiking along nearby Wolverine Mountain spotting wildlife. The lodge offers complimentary massage, yoga classes, daily cooking classes, cheese tastings, and more.

Five Cozy cabins overlook Winter Lake, also known as Finger Lake.

Fireweed Cabin
Located at the east end of the doc, it is connected by a short path to the main lodge. This cabin offers two bedrooms each with a private bathroom, shared living room with a stunning view of the lake and glacier. Each room has a queen size bed, but offers enough space to accommodate a family of 4 to 5.

Red Lake Trail Cabin
Located on the west side of the property, this cabin can accommodate up to 7 people in three separate bedrooms with queen beds (and additional twins if requested). Each room has a sitting area with a private bathroom.

Iditarod Cabin
This cabin offers large picture windows that overlook the lake. This smaller cabin has one queen, a loft with a twin bed, and private bathroom.

Mountain Pass Cabin
This small cabin is close to the main lodge. It offers a queen bed, private bathroom and open style living room.

Happy River Cabin
This cabin offers a stunning view of the lake. An artisan log bed and open style living room with private bathroom. The cabin sits next to the hiking trail, Red Lake.

Seasons
The lodge is open in summer for guests, as well as in the winter for snow activities. The lodge is the "Finger Lake" checkpoint on the historic Iditarod race, and is open from Jan 20 through April 30 for the winter season, including introductory excursions offering guests a chance to try their hand at dog-sledding.
Itineraries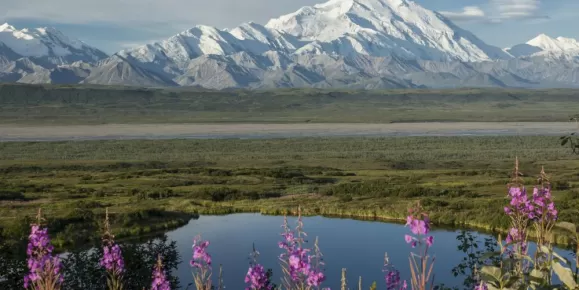 EXPLORE
Denali and Talkeetna Wilderness Rail Adventure
7 Day Itinerary
Explore Denali National Park
Visit Alaska Native Heritage Center
Hike, fly fish or mountain bike
Discover historic Talkeetna
Activities:

Fishing, Helicopter Tour, Land, Urban Exploration, Wilderness Lodge, Wildlife Viewing

Activity Level:

Relaxed
Tour Details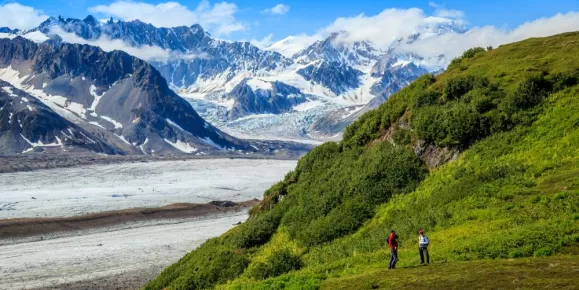 EXPLORE
Alaska Wilderness Lodges
7 Day Itinerary
Kayak or canoe on Winterlake
Helicopter to nearby mountains
Deepsea fish for salmon & halibut
Activities:

Cooking Class, Fishing, Helicopter Tour, Hiking, Kayaking, Land, Wilderness Lodge

Activity Level:

Relaxed
Tour Details
Inquire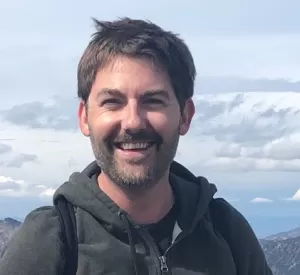 We Love to Talk Travel
Call
1.800.344.6118
or
Chat Now
Everything was amazing! The planning with Adventure Life went smoothly. The actual trip was fantastic! One of the best trips I have experienced. The cruise staff members were knowledgeable and attentive. I will be writing more about this on the blog!
Justin Chappelle