America's last frontier:
Alaska
. The 49th state is the largest and most sparsely populated state, and home to incredible wilderness and wildlife. It's a huge state--663,300 square miles, to be exact--and therefore it's impossible to fully explore without unlimited time and resources. Once you decide to visit, how can you narrow down your options? You can explore Alaska in a variety of ways: by small ship cruise that visits multiple small ports; on a land-based tour that travels the state by train; or stay at a lodge to immerse yourself in one region. Whatever kind of adventure you're looking for in Alaska, our
trip planners
are here to help.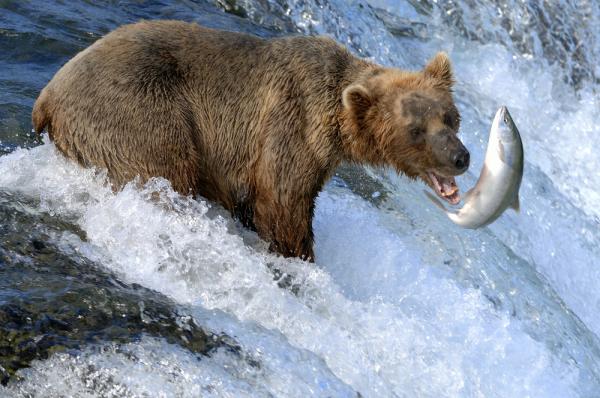 If You Want to See Bears: Katmai National Park & Preserve
Wildlife sightings can never be guaranteed, since you're visiting the wildlife in their habitat and not a zoo, but you're always very likely to see bears at Katmai National Park and Preserve. This national park can only be accessed by plane or boat and has a more backcountry, rustic feel. But what you lose in civilization you gain in wildlife: the rivers and waterfalls of this protected area abound with salmon each summer, and the many brown bears of the peninsula come to eat their fill of the fish. While there aren't many hiking opportunities in this area--for wildlife safety reasons--this is the ideal place to look for lively brown bears.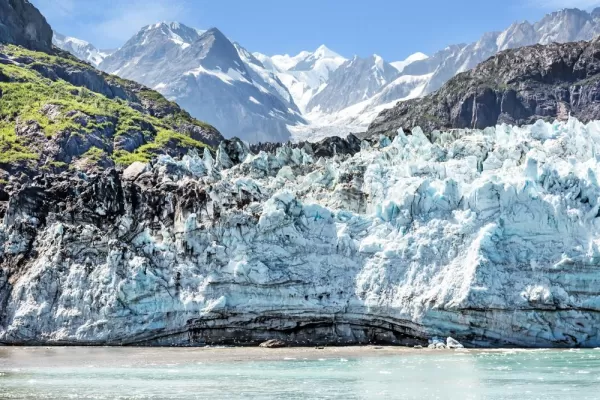 To See Spectacular Glaciers: Glacier Bay National Park
Glacier Bay
is a vast wilderness preserve within Alaska's Inside Passage, surrounded by soaring mountains, lush rainforest, and, of course, extensive glaciers. The pristine wilderness area is essentially roadless, so visitors to Glacier Bay will most likely arrive by cruise ship. Once there, enjoy opportunities for watching marine wildlife such as whales, orca, and seabirds. Of course, also keep an eye (and ear) out for calving glaciers: as giant shards of ice shift and fall from the ends of the glaciers, they plummet into the water below with thunderous splashes, leaving brilliant clean blue-white ice behind on the glacier wall. You'll feel wonderfully small next to such enormous and powerful forces of nature.
For the Highest Peak in North America: Denali National Park
For many visitors,
Denali
is the crown jewel of Alaska: the must-see, bucket-list item. With a summit elevation of 20,310 feet (6190m), Denali is the highest mountain in North America; it also has remarkable prominence at 20,156 feet, and is the third most prominent and third most isolated mountain in the world. The national park surrounding this spectacular peak is a massive swath of preserved wilderness, with a single road running into the park and just a handful of lodges built before the area was protected. Enjoy some guided hikes in this area, or watch for wildlife such as bear, deer, moose, and elk as they wander through this stunning landscape. This inland destination, reachable by train or road, is ideal for those wanting a taste of wild Alaska without setting foot on a cruise ship. Enjoy a stay in one of the rustic lodges for an elevated experience of backcountry Alaska, and take in the views of the "great one," Denali.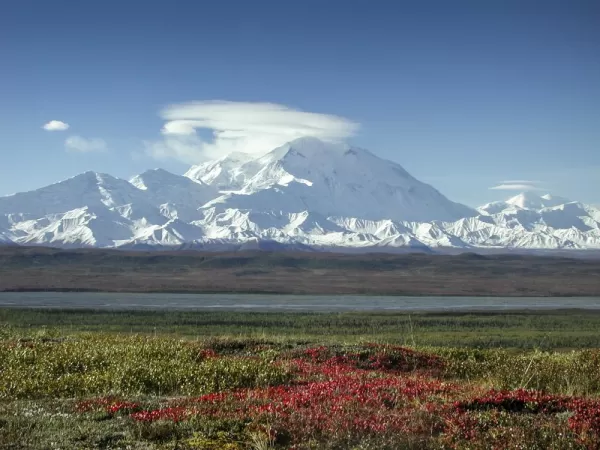 For Gold Mining Country and History: Fairbanks
The largest city in interior Alaska, Fairbanks is rich in history as well as natural beauty. Many travelers will pass through on their way to Denali, as Fairbanks has the nearest international airport, and those interested in the history of the region should consider a stay. Tours on the river and countless museums document the natural, historical, and cultural significance of Fairbanks. While perhaps not a destination in itself, Fairbanks is a great jumping-off point for other parts of Alaska, and provides some civilization in the middle of the vast Alaskan wilderness.
For Classic Coastal Exploration: Inside Passage
Explore Alaska's Inside Passage by small cruise ship to experience more places more easily. This waterway connects towns such as Juneau, Sitka, and Ketchikan with all the wild islands, fjords, and glaciers of the region. Cruise past massive walls of ice in Glacier Bay National Park, then make a shore landing to explore the nearest town and get a taste of local Alaskan culture and history. Small ship Alaska cruises offer a great balance of civilization and wilderness, with incredible views of mountains, glaciers, and fjords in the passage. Those looking for lots of hiking and wilderness exploration won't find it on these cruises, but opportunities for marine wildlife watching, kayaking, and exploring small coastal towns abound!
Learn more about small ship cruises in Alaska
here
.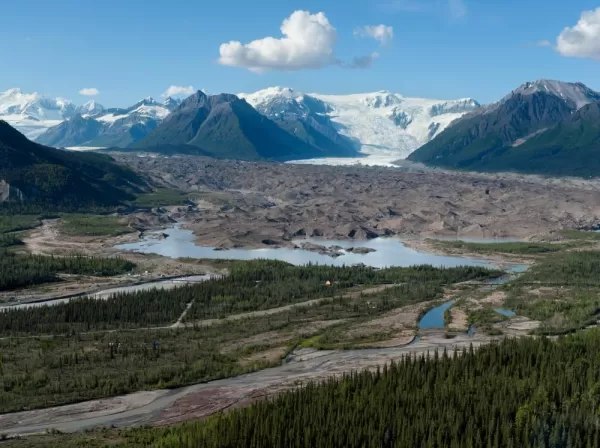 For Vast, Rugged Wilderness Areas: Wrangell-St. Elias National Park
This enormous national park--the size of six Yellowstones--contains countless peaks, glaciers, wild rivers, and tundra landscape. It's home to nine of the sixteen highest peaks in the US, and the longest non-polar valley glacier in the world. Mt. Wrangell, at the park's heart, is the second-highest peak in the United States, and the surrounding wilderness supports an incredible array of wildlife. Caribou and moose feed on lichens and browse in river shallows; bears catch salmon running up the rivers; mountain goats and bighorn sheep navigate the rocky terrain; and vast numbers of migratory birds stop in the river basin to nest. As the largest protected wilderness area in the United States, Wrangell-St. Elias is truly something special and appeals to backcountry adventurers looking for a more off-the-beaten-path experience in Alaska. A hiking tour here offers a more rustic experience combined with the beauty and power of wild nature.
Browse other
articles
to learn more about incredible Alaska.