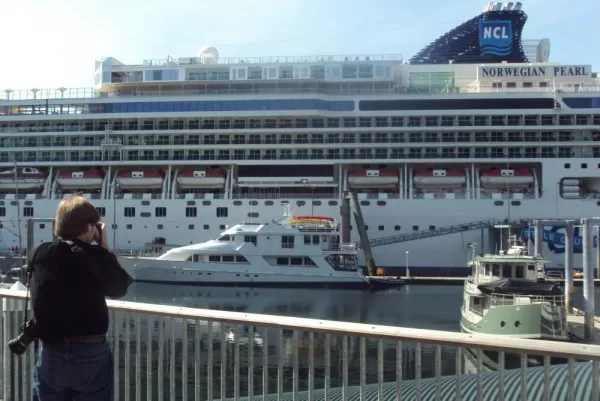 This morning, I am out in the kayak early. The water is glass and the quiet of our kayaks moving through the water is eerie. As we round the bend into the cove, we see an old whaling station.
When we make it to land, I am amazed by the technology of using water to run an entire while station. You can see old pipes that lead from the nearby waterfalls to what use to be one of the main buildings.
With the lush background and the stream bed, I am hoping to see a bear. No such luck. We do however, stumble upon bear claw marks on the inside of an old whale oil tank. Seeing the bear scratches makes me sort of glad we didn't run into a bear.
This afternoon we make it to another cove where we hike to the top of the island. It is here that see my first whale and I am as giddy as a child Christmas morning. It was so relaxing to sit at the top of this hill overlooking the sea and just follow the whale's path. I am addicted and can't wait for more.