There are dozens of ways to explore the Kenai Peninsula. Sitting just south of Anchorage, this is potentially the most accessible, yet still wild, part of Alaska. It is a playground for both Alaskans and visitors alike. With one main road leading all the way down to the Homer Spit and a main leg of the Alaska Railroad leading to Seward, a traveler has choices in how to access this playground. 
For the independent-minded, renting a car and exploring at one's own pace can be rewarding. Accommodations should be arranged in advance, and certainly the best fishing, rafting, cruising and hiking excursions will require prior planning – and potentially prior reservations. But, building in time to just explore and "wing it" will be beneficial as well. Take that turn to visit the incredibly-odd town of Whittier; enjoy a sunset stroll on the Homer Spit; stop in to that less-than-inspiring-from-the-outside roadhouse outside of Cooper Landing; or turn down that gravel road to Skilak Lake.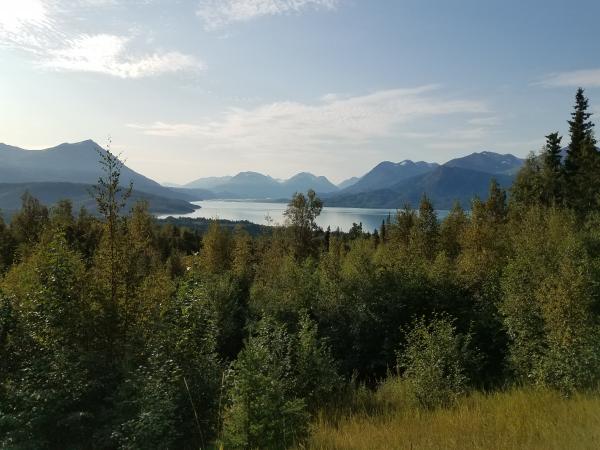 For those who want things a bit more planned out, visit one of several wilderness lodges dotting the peninsula. Take the train to Seward - from which you can access the remote, boat-accessed Kenai Fjords Glacier Lodge or the Kenai Wilderness Lodge. Or enjoy a guided transfer all the way to Homer - from which you can access Tutka Bay Wilderness Lodge, across the Kachemak Bay from even the slightest hint of civilization. These sort of all-inclusive adventures allow for a more intensive Alaskan experience, in a shorter amount of time, because all the logistics are already taken care of.