Stay in this lodge located in a very remote area in Prince William Sound only accessible by boat or by plane. The quaint and cozy cabins and main lodge offer humble yet comfortable accommodations. The lodge's owner and main host and chef, Chris, is proud to show you his home and his 'backyard' wilderness. Meals are cooked and served family style and peace and quiet is sure to be had here.

Your lodge host takes you out on excursions each day as you prefer, or drops you off to go adventuring on your own. Sea kayaks and gear are available, along with recreational fishing gear. Set out on the classic 32' former fishing vessel to tour the waters and spot wildlife along the shores.

Meals are prepared by the host using freshly grown vegetables and herbs in the local lodge greenhouse, as well as any fresh caught fish or flown in meats. Come gather blueberries from the fields around the Lodge, and then we will use our delicious sourdough starter for fresh blueberry pancakes. Go out and catch dinner from the front yard, like succulent halibut, or several varieties of delicious salmon. Alaska's fresh blue mussels are right on the beach out front and you will enjoy collecting salmon berries and mushrooms from the boreal forest. Once you have had a paella made with tiny clams from our reef and wonderful fresh Alaska seafood, you will never forget it!

The Prince William Sound Lodge offers the following sleeping arrangements:

Vista View Bunkhouse - These two rooms are located in the rear of the main lodge on the second story with big windows to let lots of light in. Each offers a private bathroom. A Full and Twin bed are in each (can sleep 3). In the rear of the building but has big windows to let lots of light in.

Otter Beach Cabin - This is a fully enclosed private cabin with french double doors opening to the bay. It includes a potbelly stove and skylights and photos from the Ellamar mining era in 1900s. It has a Queen and a twin. For bathroom facilities, guests must use the main lodge bathroom.

Main Lodge Rooms - The main lodge holds two other rooms using the shared lodge available for larger groups.
Inquire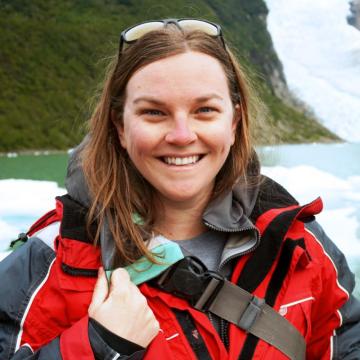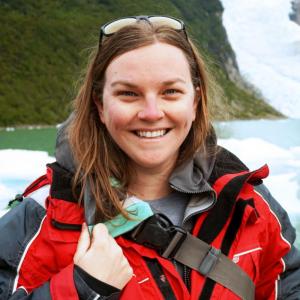 We Love to Talk Travel
Call
1.800.344.6118
or
Chat Now
Everything was amazing! The planning with Adventure Life went smoothly. The actual trip was fantastic! One of the best trips I have experienced. The cruise staff members were knowledgeable and attentive. I will be writing more about this on the blog!
Justin Chappelle