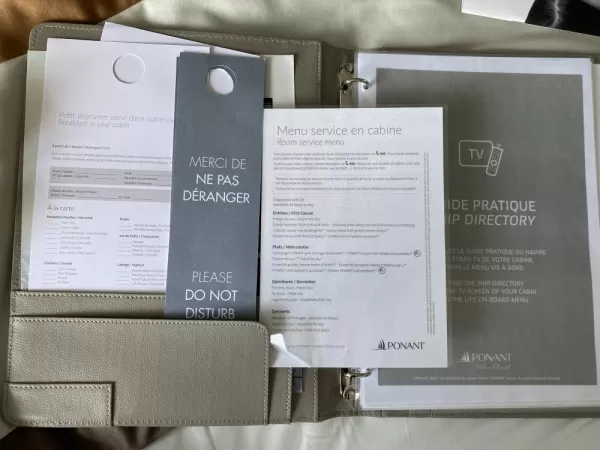 A key aspect of the enjoyment behind this cruise for me was being well informed. I liked the daily programs they would pass out the night before, giving us a run down on scheduled events. This leaflet had everything-- information on the expected weather forecast, including wind speed and sunrise/sunset times. It had our approximate location with a map, interesting blurbs on natural science or a few paragraphs on the history of the location. It had a new and inspirational daily quote and a cocktail of the day to accompany it. It was our lifeline for information and I saw many people walk around with it in their back pockets.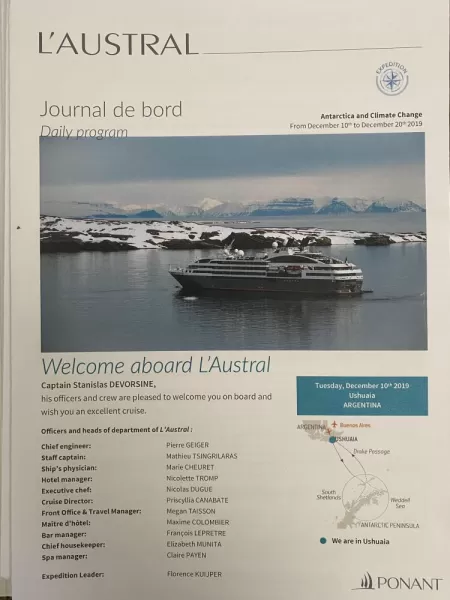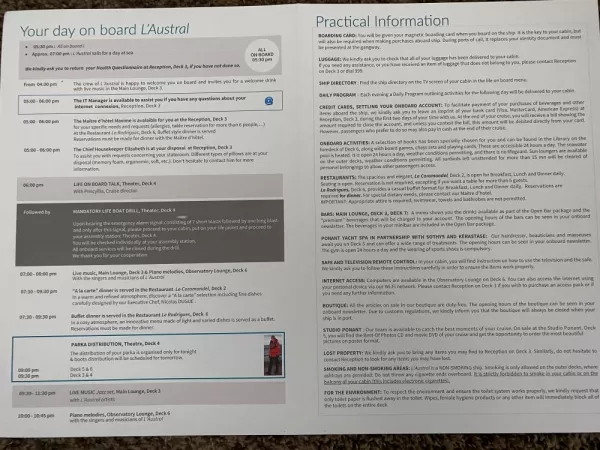 Everything was organized and timely. They would make announcements every morning around 8:30 am broadcasted straight to your room. They would always let you know if there were whales to be seen or great icebergs to behold.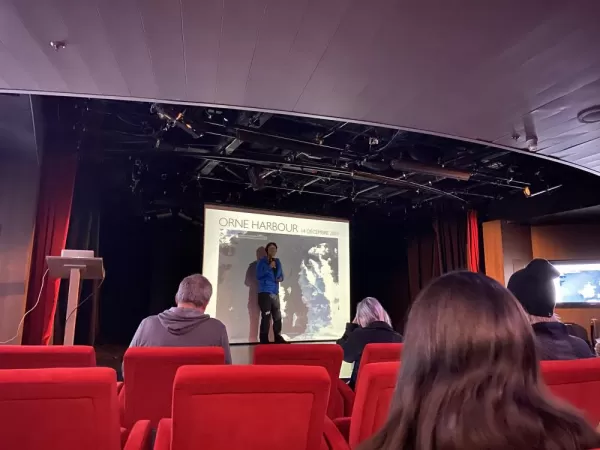 They had great briefings every night in the theater that everyone looked forward to. They had frequent and informative presentations that were often given once in French and once in English. The Expedition guides were knowledgeable and passionate, and each seemed to have their own specialty. It was a great group of people all sharing in the wonder and beauty that is Antarctica.  It became pretty clear from day one even, that all travelers on board shared at least one thing in common - a love for the white continent.
Ponant and the captain frequently had an open door policy, literally. They welcomed travelers to the bridge to observe and experience a majority of the expedition. The crew just asked that they not be distracted as they were in fact there to work. We went up to the bridge on multiple occasions, Grant much more than me.