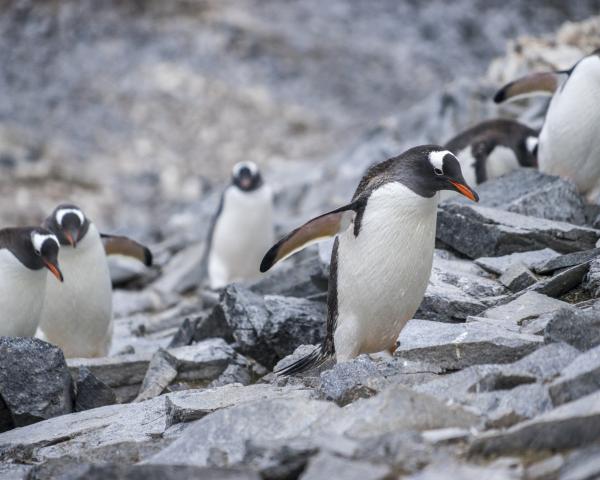 This afternoon, the weather steadily worsened until we were under the impression that we would be unable to make a second landing. Our expedition leader and captain set us on a course to try to get out from the weather system, and in the meantime, hosted a lecture on Scandinavian polar exploration history. We learned about the critical role that Devil Island, where we had been that morning, and its surrounds played in helping early explorers survive their expeditions. 
Late in the afternoon, it was announced that we would have a small weather window to make a landing at Gourdin Island. It was still gray and misty, but the wind had lessened, so they loaded us onto Zodiacs and we made our way to the rocky island. And we were immediately surrounded by hundreds of penguins!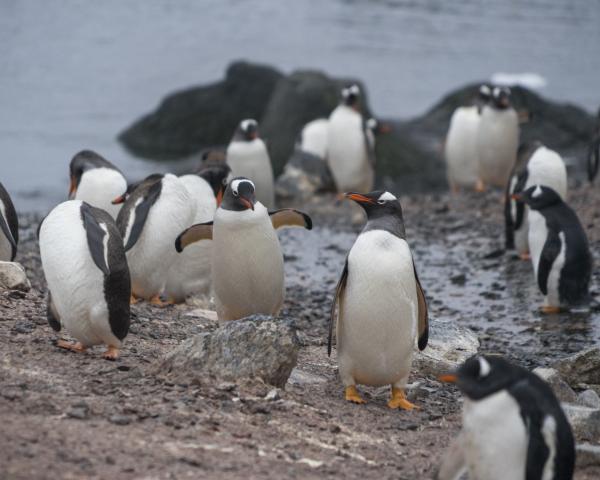 Until this landing, I had been...not
disappointed
, exactly, because it's Antarctica and everything was amazing, but perhaps a little underwhelmed by the scattered, grouchy adelie penguins we had seen so far - a sentiment I heard whispers of from other travelers as well. 
That was remedied here. 
Everywhere you looked, penguins. This island was home to a huge colony of gentoo penguins - I didn't get a number, but the hills of the island that rose up and disappeared into the incoming fog were full of them, as far as you could see. Since they hadn't begun to moult yet, the gentoos were active, too: chasing each other over the trails they'd made in the dirt and snow, hopping up and down the rock piles in their clumsy waddles, diving into and leaping out of the sea.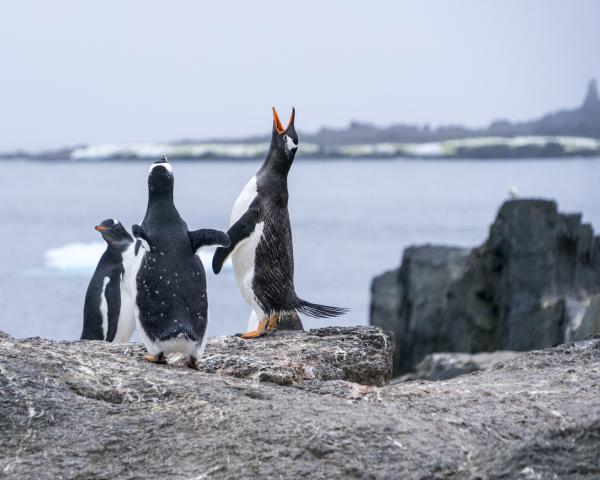 I could have sat and watched them play for hours, but the storm was catching up to us, and we couldn't even see the ship's lights through the fog. The guides navigated us back expertly, though, and we sat down to dinner just as the sleet started to fall. While no one can see the future, I was continually impressed by the crew's extensive knowledge and experience that allows them to make just the right decisions to give us the best experience!