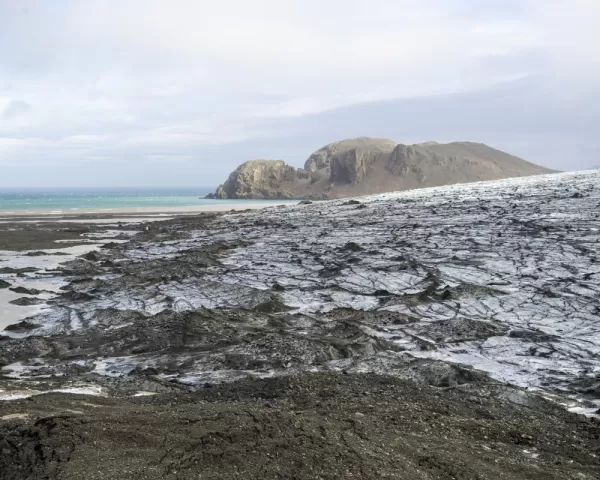 Because of the building storms, we took a rather ridiculous route on our cruise. Our expedition leader occasionally commented how worried he was about keeping his job since the course he set us on was so inefficient and fuel wasn't cheap; as he was a gruff British fellow with a sense of humor drier than the McMurdo valleys, I'm truly not sure how much he was joking. But we did indeed go initially to the Weddell Sea on the east side of the peninsula, then north to the South Shetland islands, then south again along the west side of the peninsula, before returning north to Ushuaia.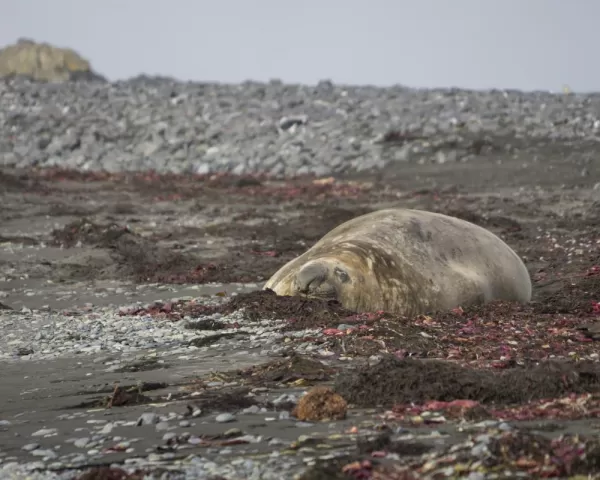 This morning, we stopped in the South Shetlands, at Elephant Point on Livingston Island. The reason for the site's name was immediately clear as soon as we landed: scattered along the beach were several enormous elephant seals. Now, intellectually, I knew these were large animals. I'd seen photos of them next to people. I'd been surprised by the large size of the fur seal on the beach the day before, and naturally expected these to be larger. But I was still taken aback by how massive these animals are! Even the minimum safe distance of 25 meters did not feel like enough space between me and the elephant seals, so I stayed well back, having seen them move surprisingly quickly across the beach to the sea.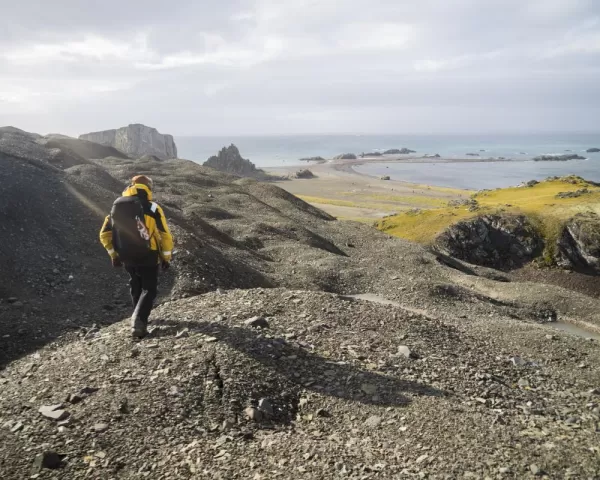 I joined a hiking group led by one of the guides to take a guided walk over the glacial moraine to get a closer look at the edge of the glacier that covers most of Livingston Island. We climbed up and over the moraine, a hill of rock and gravel and mud that shifted worryingly under our feet, to reach the very edge of the glacier. And then we carefully crossed a stream and field of mud to set foot
on
the glacier: one by one, our little group climbed up until all twelve of us were standing on a patch of ancient ice, crystal clear under the layer of mud. Then our guide revealed that it was the birthday of one of the ladies in our group, and we all sang her "Happy Birthday" right then and there on the glacier. We were all a little teary-eyed by the end of it, and so grateful to be able to give her an incredibly special day.