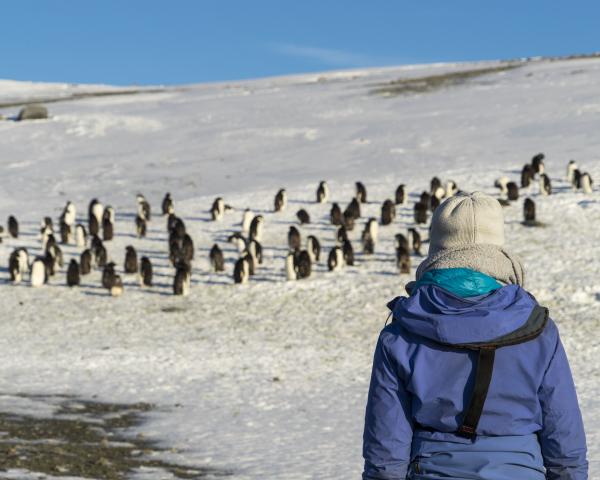 This afternoon, we cruised over to the Danger Islands to make a landing for a sunset hike. I don't recall the name of the island - I'm not sure if it even
had
a name - but it was home to a small colony of Adelie penguins. Like others we had seen so far, these ones were also moulting - losing all of their feathers to grow new ones - and sat around looking quite grumpy.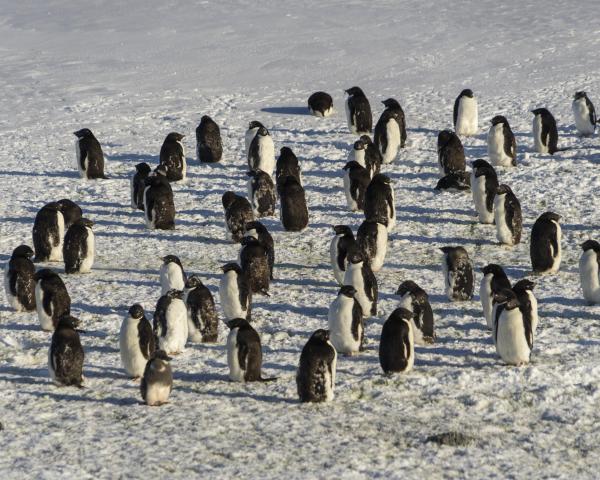 The landscape itself was striking, totally barren with odd hills and canyons carved into the island. In the bay around us were other sculptural islands, as well as the ever-present ice. We took a nice long hike here across rocks and snow, and saw the beginning of the long, drawn-out sunset from the shore. By the time we boarded zodiacs to return to the ship, the sky was brilliant with pinks, oranges and purples - our driver took us on a leisurely route back to the ship to give us the opportunity to take photos of the stunning sunset from various vantage points around the bay before we returned to the ship for dinner. What an amazing first day of excursions!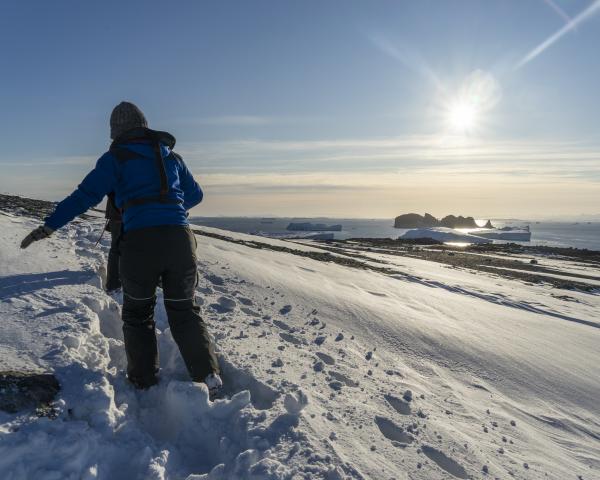 I really appreciated that attitude from the guides: everything was flexible, and decisions were made in the moment to try to give us the best experience possible based on the present circumstances. It made the entire experience feel so customized and special - because, well, it was! No other itinerary would be exactly like ours, no other experience would be the same. A fitting way to experience such a unique place.