After lunch, we set out for a final excursion, this time by sea: seeking cetaceans, the ship took us to Fournier Bay, where a high concentration of krill attracts large populations of whales. The ship dropped anchor and we boarded the zodiacs for the last time, bundled up against the cold since we wouldn't be hiking to generate heat.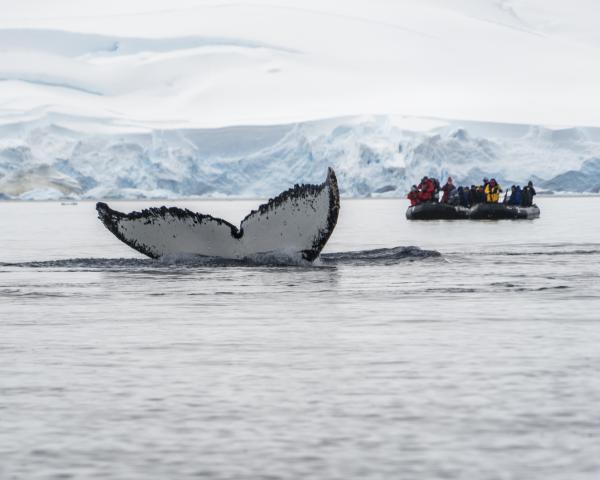 Our driver took us out into the harbor, cut the zodiac's engine, and let us drift, everyone looking for the tell-tale blows of whales. Soon we realized we had an excellent dilemma: there were just so
many
whales, we struggled to agree in which direction to go! Our guide took us to an area that had had several blows and no other zodiacs, hoping the whales wouldn't have been scared off. Sure enough, a few moments after the engine was cut, the silence was broken by the sudden blow of a humpback, very close. We could see the bumpy tubercles on the tops of their heads and their blowholes, then the line of their dorsal fins, and finally their flukes as they dove.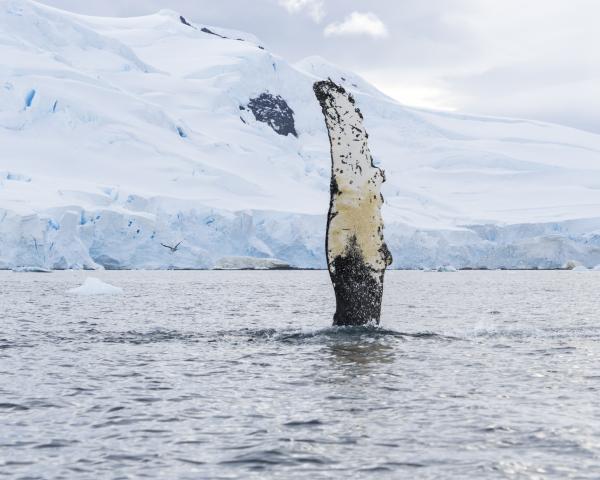 Like with the elephant seals, I was shocked by the size of the whales. It's so difficult to truly conceive of how
enormous
these mammals are until there's one right next to your tiny boat, and you see its dorsal fin and think
that's huge, but it's just a small part of the animal under the surface.
And then you see one breach across the bay and it just takes your breath away, not least because you realize that if the one next to you decides to do that, your entire zodiac is probably getting taken out in the process.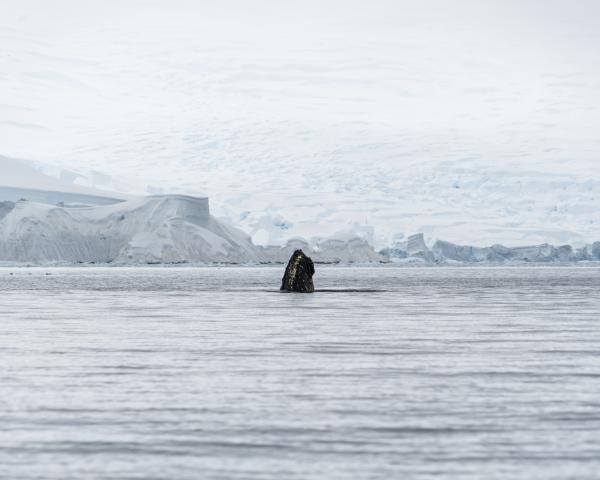 It was an amazing, humbling experience. I've never felt so small or insignificant, or so deeply grateful to be exactly where I was in that moment.