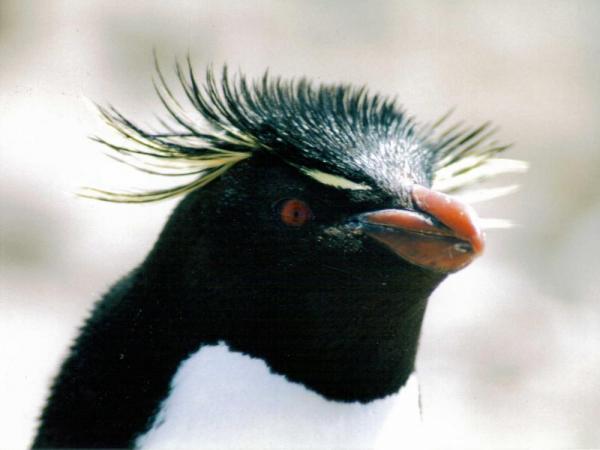 An absolutely stunning day today! Due to departing Antarctica a half day early, the Expedition Leader requested permission for an additional landing in the Falklands. The landing was at Steeple Jason Island and the highlight was the largest Black Browed Albatross nesting site in the world. Thousands of the enormous birds covered the beach and upland slopes - a literal sea of wings and squawking. Intermingled with these charismatic birds were Rock Hopper Penguins. Their yellow eyebrow feathers giving them a decidedly intriguing appearance.
After spending more than an hour just meters from this sea of wings, a few of us headed up the islands main mountain where more albatrosses, caracaras, and nesting giant petrels nested and swooped down the mountain. At times, these birds passed within a few feet of our heads, and two companions actually had the caracaras knock them upside the head, attempting to take off with their colorful skicaps.
Upon returning to the ship, the bar was filled with chatter and toasts to the best landing of our trip. Many agreed with me that this special request landing made up for many previous missed landings. Tomorrow, more albatross, more Rock Hoppers, and maybe even a few King Penguins.