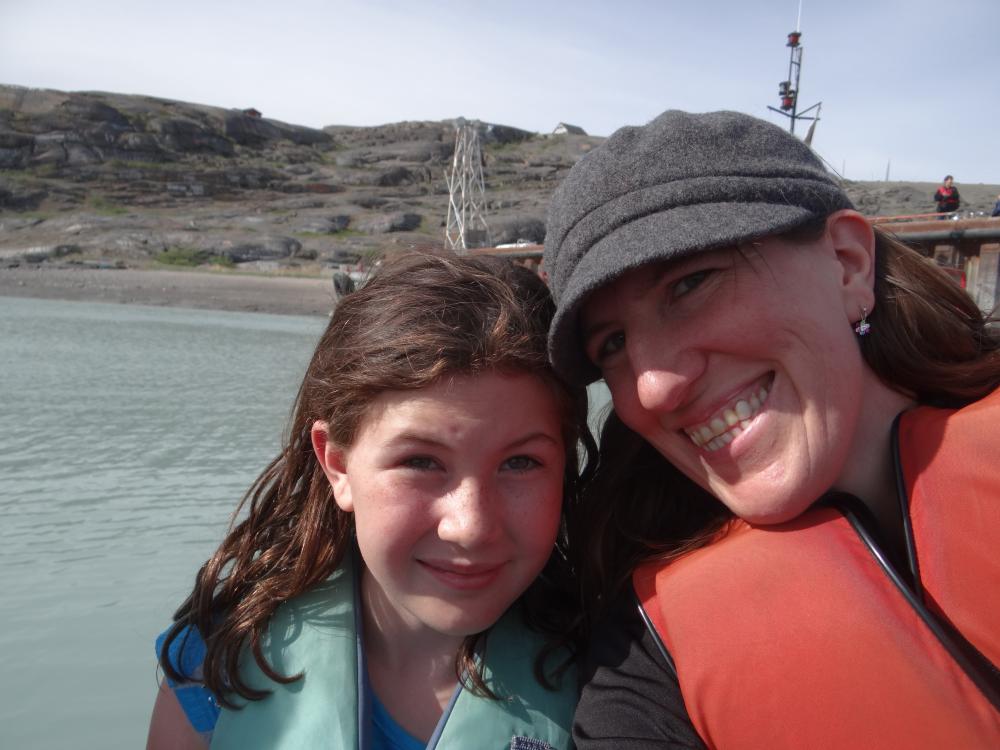 Today we arrived in Kangerlussuaq, Greenland and the start of our mother-daughter
Arctic cruise
. At nearly 70 degrees, we quickly stripped out of our layers and enjoyed the surprisingly warm temperatures and bright sunshine. The coastline is beautiful with colorful buildings dotting the hillside.
We transferred to the port and boarded zodiacs to our ship, the Sea Adventurer. Enroute, one of the zodiacs was stranded on a muddy sandbar that extended into the fjord. Our zodiac motored nearby to assist. In the process, we also got stuck. First we tried to paddle our way out. Then I got into the chilling sea water to try and push us free. The zodiac lurched, but was too heavy to move off the sand bar. As the tide flows out, our zodiac became increasingly high centered on the sandbar beneath us. By now, we could see pockets of mud below us as our zodiac floated on only a few inches of water.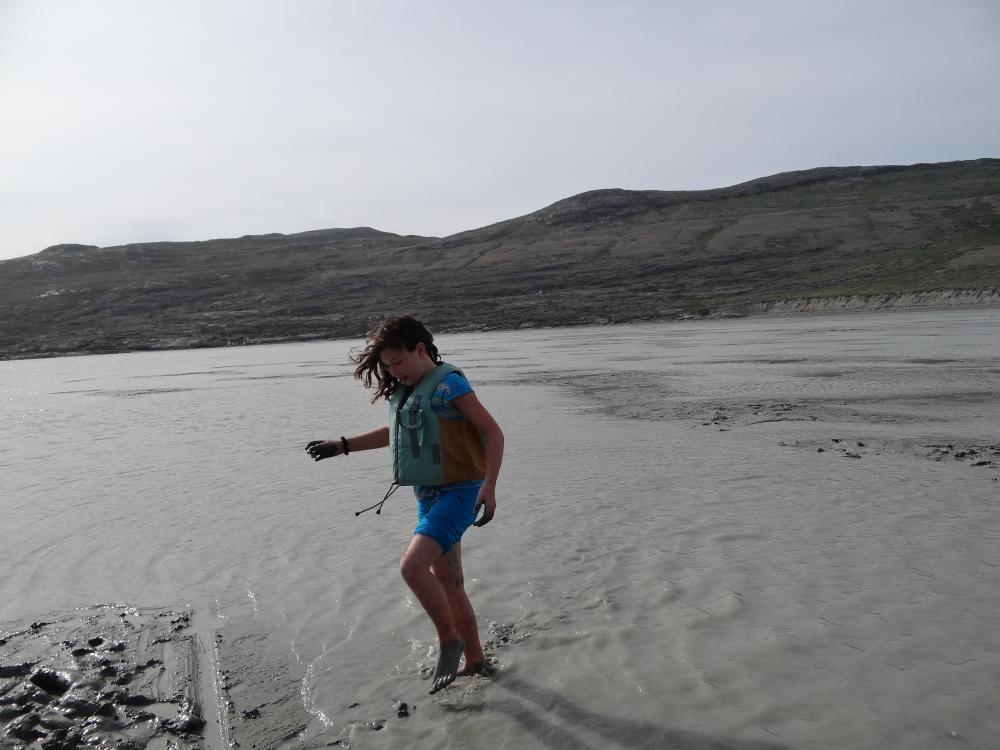 A third zodiac came by to assist, careful to stay at least 50 meters away to avoid also getting stuck. There's no time to get our boots, already delivered safely to our cabins onboard, so we all rolled up our pant legs and walked two by two from the stranded zodiac to the one motoring in open water.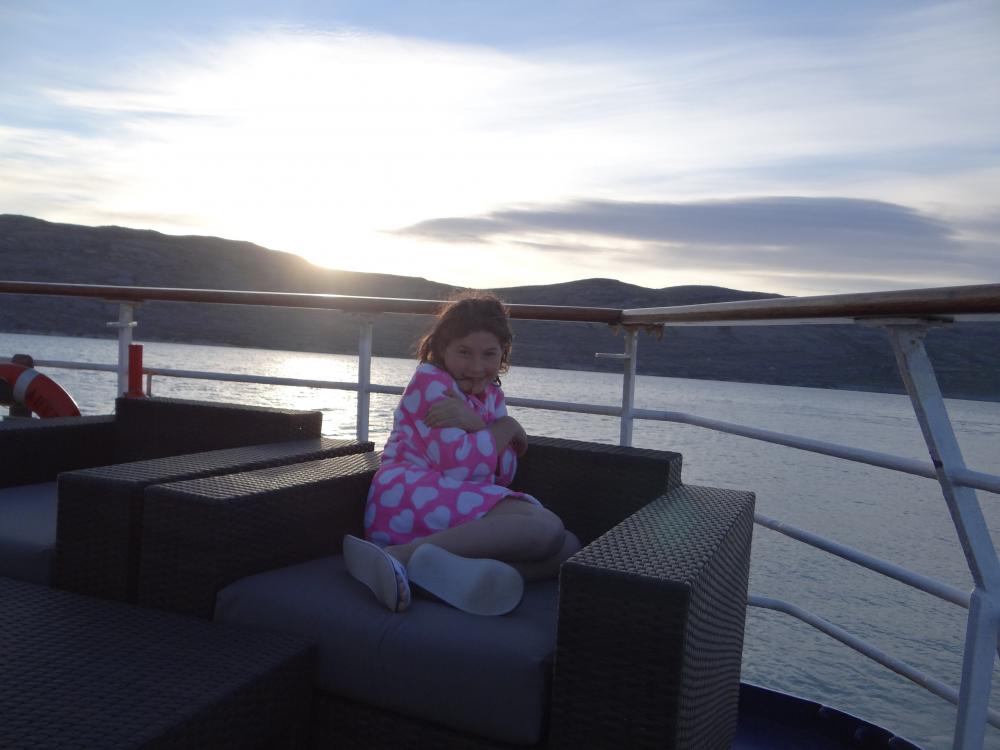 Once we are finally on board the lovely
Arctic cruise ship, Sea Adventurer
, the first course of business is a lifeboat drill. The other passengers jokingly tell us that we don't need to participate. We've already practiced abandoning ship once for the day!
Read more of Mary's mother-daughter Arctic adventure. Click here!