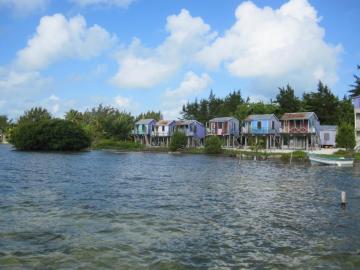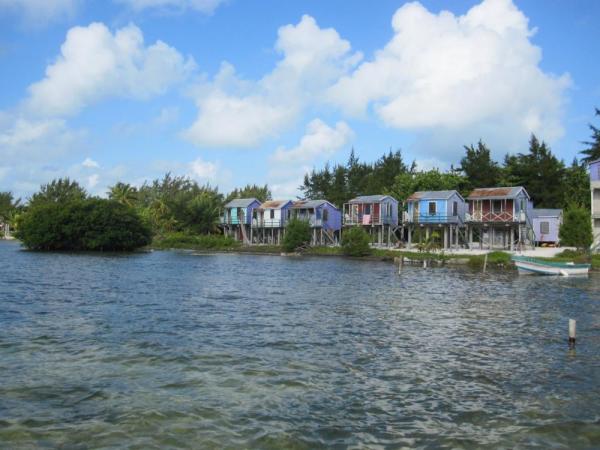 The sounds at Pook's are wonderful! Birds, bugs, and in the distance, howler monkeys! We had a terrific breakfast. There was more than enough food.
Francisco, our guide, took us to the zoo. The Belize Zoo only has orphaned or abandoned animals, and it seems like they really care about the animals there. We saw many animals of Belize that we would never have seen in the wild such as the puma, jaguar and tapir. Franciso has the best eyes for spotting wildlife that I have ever seen!!
After the zoo, we drove to the Jaguar Paw Reserve for our cave tubing experience! First, we ate lunch at a restaurant in the Reserve. The food was delicious! To start our adventure, we hiked about 30 minutes in the jungle, on our way to the put-in. (There are shorter tube rides that require a shorter hike.) Hiking in the jungle was nice and cool and shady. Joe and I had one guide each, but my guide, Jerome, was the one who told us about the history of the area and the Mayan people. The float through the cave was very relaxing. The water level was a bit low, so our guides helped paddle us with their arms to keep us moving. The cave tubing is a relaxing way to spend the afternoon and keep cool!