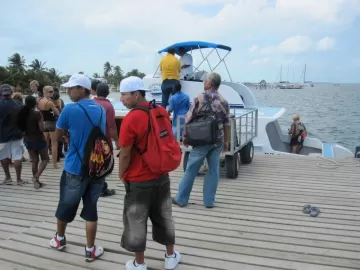 Today was another good day! After my 2 dives this morning, I am officially SCUBA certified! Pretty exciting!
We explored town a bit....It's amazing that there are no vehicles on the island! It was great! People do use golf carts to get around, or for the taxis, but other than that, it's mostly pedestrians.
This evening was another day of reading and taking it easy, and an amazing dinner of fresh seafood yet again!