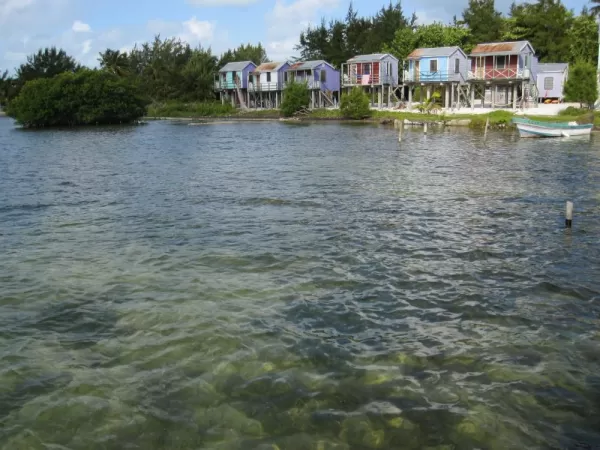 We were at the dive shop at 6:00 AM this morning! They had breakfast ready for us, which was great. We took about a 2-hour boat ride to the Turneffe atoll for our 3-tank dive. The area was beautiful and the water a deep blue. They fed us a huge lunch and we dove at 3 different sites. We saw a big lobster, barracuda and an eel.
It was nice to be able to dive without having to do any skills! I could just enjoy the view!
Joe fished in the evening while I read, and we went out for our last dinner on Caye Caulker! We ended up at an Italian restaurant that was amazing! I was getting a bit sick of seafood, but Joe ordered snapper even here. I had pasta and it was delicious!