La Mision was built to convey the heritage and atmosphere of the old Jesuits. Columns of carved wood, each depicting local history, and generous patios with tropical gardens all create a unique atmosphere of peace and tranquility.

Accommodations
The Hotel invites the visitor of Chiquitania to enjoy the most comfortable surroundings in the region. All 32 rooms and luxury suites are made up in colonial style, each equipped with private bathroom, air-conditioning, cable-TV and telephone.

The Hotel's infrastructure allows for meetings and large scale conferences, being technically equipped with all necessities for such events, while participants and guests can enjoy all conveniences and relaxing comfort of the surroundings. A stone's throw away from the hotel is the lagoon of San Ignacio, inviting guests to observe nature at it's best or to indulge in water sports and fishing.

Location
The Hotel La Mision is situated on the main plaza of San Ignacio de Velasco the Capital of Chiquitania province, Bolivia. Make the journey from Santa Cruz to San Ignacio which leaves a lasting impression due to the rich and marvelous flora and fauna along the way. Experience the warm welcome of the Hotel La Mision upon your arrival.

In the immediate vicinity of the Hotel La Mision you will find the best preserved Jesuit churches of South America, which were placed under the protection of UNESCO 's World Heritage Programme. The mission roundtrip beginning in San Ignacio gains ever increasing popularity.

Also located nearby is the enchanting Noel Kempff Mercado National park. Any trip to this location is well worth a visit. With a little luck you may see pumas, anacondas and river dolphins along the way.
Inquire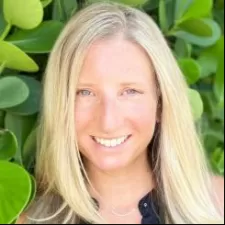 We Love to Talk Travel
Call
1.800.344.6118
or
Chat Now
The trip was terrific with great planning on your part. Most of the adventures were not mainstream and somewhat off the beaten path which made it especially enjoyable!! We felt taken care of and you all were readily available to respond to questions and issues. I would highly recommend your company and friends have already expressed interest based on our pictures and excitement.
Gale Cantor