Have questions? We're here.

Get inspired by the possibilities.
Change and customize this trip to make it yours.
Belize & Guatemala Wonders — Rivers, Reefs & Cultures
Example 8 Day Cruise aboard Safari Voyager
Cruise the Belize Barrier Reef and trek into the jungles and towns of this Caribbean paradise. This magical 8-day cruise is the perfect introduction to this historical world. Visit Belize Barrier Reef, a UNESCO World Heritage site and second largest coral reef in the world. Hike Cockscomb Basin Wildlife Sanctuary—recognized as the world's first jaguar sanctuary. Skiff the limestone cliff-lined Rio Dulce and kayak through mangroves.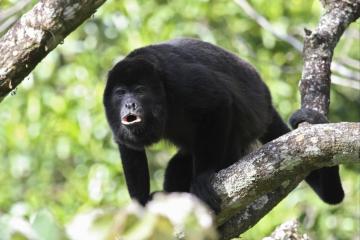 Observe indigenous Mayan and Garifuna spectacular ruins
Enjoy the colors and flavors of the Caribbean at Punta Gorda & Livingston
Snorkel, paddle, and swim at Carrie Bow, Laughing Bird, and Ranguana Cayes
Watch for manatees, crocodiles, howler monkeys and the trail of jaguars
Trek through savannah, jungle, and to tiered waterfalls
Cockscomb Basin Wildlife Sanctuary
Livingston
Punta Gorda
Rio Dulce, Guatemala
Full Itinerary
Expand All
Day 1: Belize City, Belize | Embark
Welcome to the Caribbean coast! Our local representative greets you at the airport for your transfer to our hospitality area. Later, head to the Safari Voyager—sweeping views and a happy-to-see-you crew are the perfect welcome to your time in Belize and Guatemala.
Day 2: Belize Barrier Reef
1 Breakfast, 1 Lunch, 1 Dinner
Start your adventure with a day of play at the beach. Explore Ranguana Caye, a private island of two acres prime for snorkeling, swimming, and paddle boarding. Take a spin around with your water toy of choice or kick back in a hammock under swaying palms and watch the fishermen off shore. Cruise to Laughing Bird Caye National Park named after Belize's laughing gull. Head out in your kayak or go for a guided snorkel where angelfish, parrotfish, tangs, sea sponges, and elkhorn, staghorn, and brain coral flicker beneath the clear waters. As the sun sets, circle back to Ranguana Caye where an under-the-stars beach party celebrates all things Caribbean.
Day 3: Payne's Creek National Park
1 Breakfast, 1 Lunch, 1 Dinner
Beat the heat and head for land early. Get acquainted with this lush corner of Belize via a birdwatching skiff tour, hard charging hike through the park's savannah, or kayak through the mangroves. Black howler monkeys, white tail deer, crocodiles, and over 300 species of birds may join you along your way. And don't forget to keep your eyes peeled for the ripples of a manatee. At Punta Negra, a class on coconut or baked goods acquaints you with the local culture in the most delicious way. Bellies full from snacks and lunch, spend the afternoon kayaking or snorkeling in Frenchman's or West Snake Caye.
Day 4: Rio Dulce | Livingston, Guatemala
1 Breakfast, 1 Lunch, 1 Dinner
Explore Guatemala by its "sweet river," the Rio Dulce. Glide past limestone cliffs where North American and Caribbean plates meet and jungles of howler monkeys and toucans tower above. Take it all in or grab a kayak and cruise the mangroves of lily pads past thatch-roofed homes. Stretch your legs in charming Livingston, a town perched on a hill lined with palms and packed with bustling shops and Caribbean flair. Go for an amble or take it up a notch with an optional hike from town to The Seven Altars waterfalls. The cooling waters ripple and cascade, never letting you forget that you're in paradise.
Day 5: Punta Gorda, Belize
1 Breakfast, 1 Lunch, 1 Dinner
Good morning, Punta Gorda! It's market day and there's something for everybody—wooden and woven crafts, produce, chilies, and tamales. Try a ripe mango or taste the local cassava as you stroll past primary colored buildings and hear a jumble of languages and dialects from the locals. For lunch, sample Mayan flavors paired with a cacao or coconut demonstration. Delve deeper into history with a trip to Mayan ruins. When it's time to cool off, the cayes call with white sands and from-the-beach or hop-off-a skiff snorkeling. Sergeant major, purple reef fish, and damselfish zip below as pelicans sweep by overhead.
Day 6: Cockscomb Basin Wildlife Sanctuary
1 Breakfast, 1 Lunch, 1 Dinner
A jungle like no other. This protected area offers a range of hikes from easy ambles to thigh burners—all boasting incredible wildlife. Hear the call of a Crested Guan, Red-capped Manakin, Black-headed Trogon, or Amazon kingfisher. Keep your eyes up to arching palms and heart-shaped leaves tumbling from the trees or to the forest floor where leafcutter ants are on the move. A smooshed patch of grass and paw print mean the elusive jaguar may have shared your path—rest assured he's the hardest charger of them all and is far along his journey. After your trek, soak in a lazy river in an inner tube or further your studies at the park's museum. Top off the day with a visit and cultural demonstration from the local Garifuna people.
Day 7: Carrie Bow Caye
1 Breakfast, 1 Lunch, 1 Dinner
Ring in your last full day in style. Sail through the outer reef with a brunch cocktail in hand on deck—this water is something to see. A blanket of turquoise is covered in giant, bright green polka dots, different in color because of the sand and seagrass beneath. Cheers to adventure and your final stop in the Belize Barrier Reef at Carrie Bow Caye. Observe scientists at work in this Smithsonian Marine Field Station, where coral, seagrass, snails, and sea turtles are up for study. But don't forget to play. Paddle boards, kayaks, and a stellar deep water snorkel with schools of blue and black fish call. Back on the Safari Voyager relive your week with the Captain's Dinner and slideshow treat.
Day 8: Belize City, Belize | Disembark
Linger over one last fresh baked pastry as you bid farewell to the Caribbean. Hugs all around to your crew and fellow travelers before your transfer to the Belize City Airport.
Photo Gallery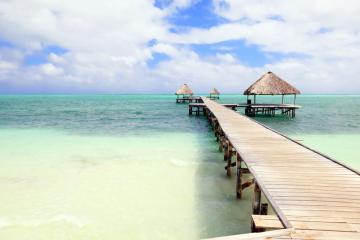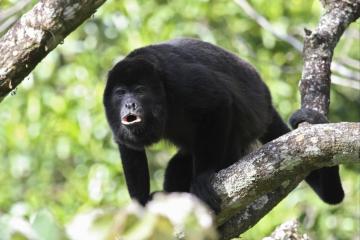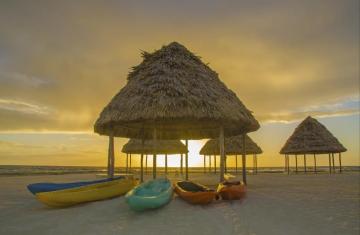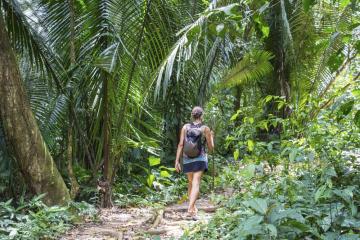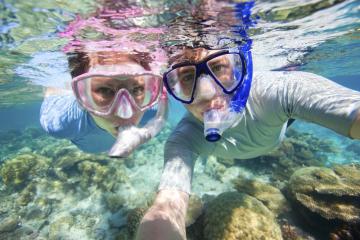 Dates & Prices

Select a Date
Master Stateroom
Queen or twin beds, desk & chair, view window, private bath with shower. #103-108

Select a Date
Commander Stateroom
Queen or twin beds, desk & chair, view window, private bath with shower. #205-206, 209-212, 215-222

Select a Date
Captain Stateroom
Fixed twin beds, desk & chair, view window, private bath with shower. #308, 310, 312

Select a Date
Admiral Stateroom
Queen or twin beds, desk & chair, view window, private bath with shower (youth-sized sofa bed for triple). #307, 309

Select a Date
Jr. Commodore Suite
Queen or twin beds, desk & chair, refrigerator, flat screen TV/DVD, view window, private bath with shower (sofa bed for triple). #201-204

Select a Date
Owner's Suite
King or twin beds, sitting area w/wet bar, refrigerator, media center, view windows, private bath w/Jacuzzi & shower (sofa bed for triple).

Select a Date
Single Stateroom
Twin bed, desk & chair, view window, private bath with shower. #207-208
Notes

- All rates are quoted in USD and represent cost per person, based on double occupancy
- Children ages 8-13 are welcome on all sailings and will received a $500 per child savings

FARES INCLUDE: Onboard meals; onboard spirits, wine, beer, non-alcoholic beverages; transfers and baggage handling between airport/vessel on embark/disembark days; entry fees to parks/preserves; all from-the-vessel activities and equipment; wellness amenities: fitness equipment and yoga mats.
Inquire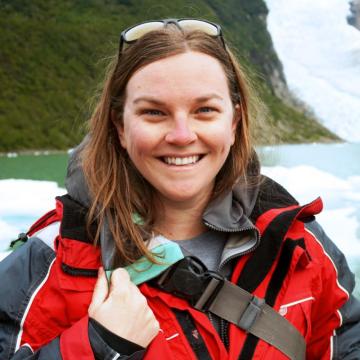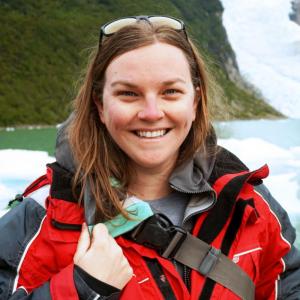 We Love to Talk Travel
Call
1.800.344.6118
or
Chat Now
The trip was terrific with great planning on your part. Most of the adventures were not mainstream and somewhat off the beaten path which made it especially enjoyable!! We felt taken care of and you all were readily available to respond to questions and issues. I would highly recommend your company and friends have already expressed interest based on our pictures and excitement.
Gale Cantor
Central America & Mexico Travel Links
Central America & Mexico Travel Guide
Favorite Central America & Mexico Tours & Cruises