Have questions? We're here.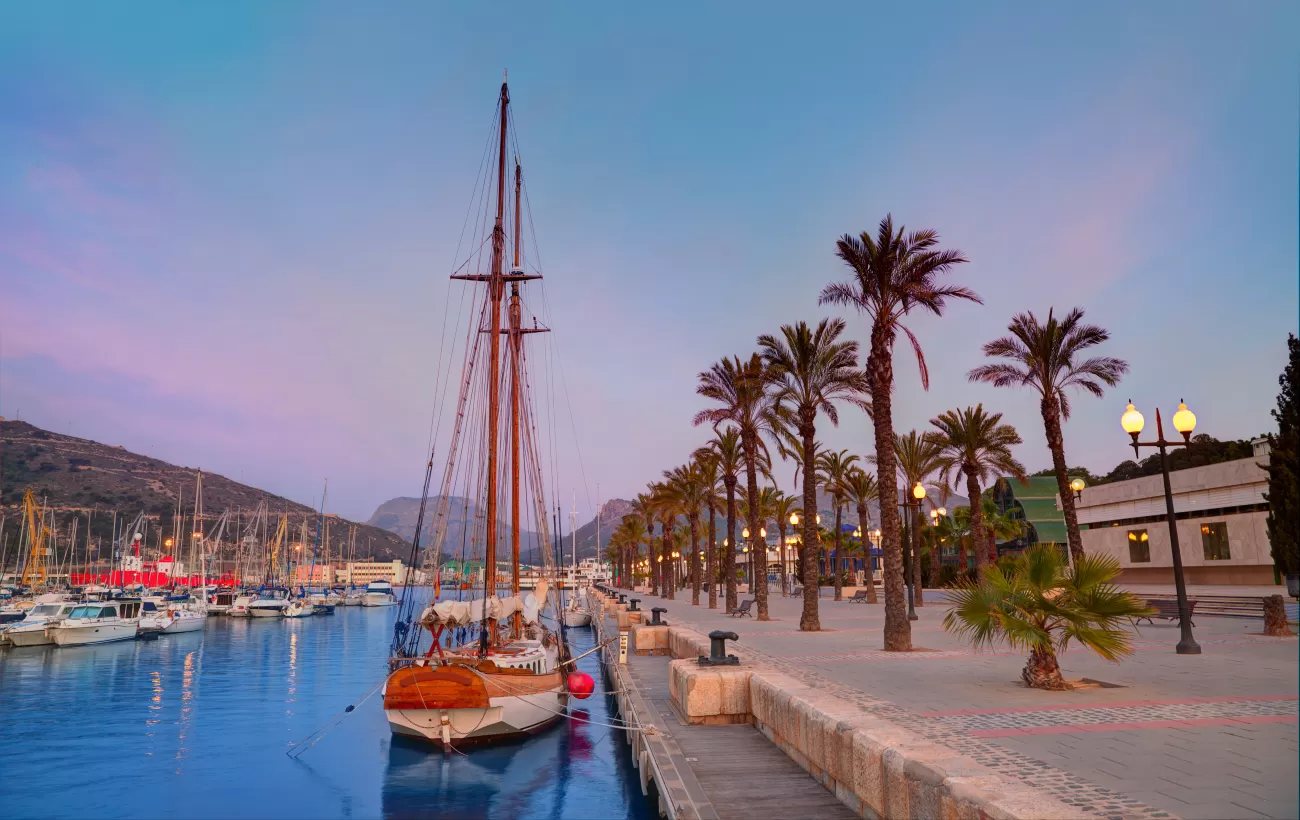 Latin America Sojourn; Costa Rica, Panama, Cartagena
Cartagena- Costa Rica - Example 11 Day Cruise aboard Safari Voyager
Get inspired by the possibilities.
Build your ideal trip.
This is an 11-day Latin America Sojourn in Costa Rica, Panama, and Cartagena, which will let you explore the diverse places of Panama, Costa Rica, and Columbia by kayak, skiff, and guided hike. This journey will also take you to the UNESCO World Heritage Site of Cartagena, Panamá Canal, Isla Iguana, the wild Osa Conservation Area, and the islands of Coiba National Park. This trip will be concluded in Costa Rica.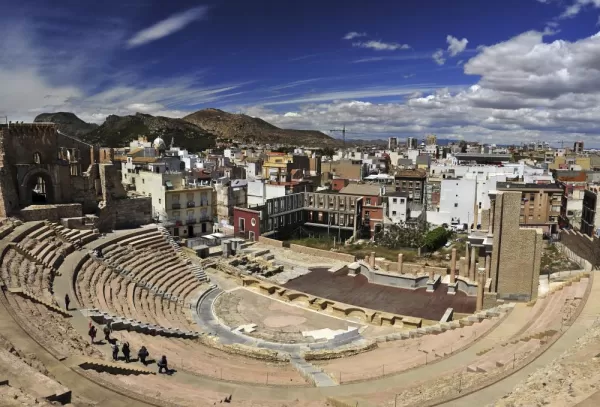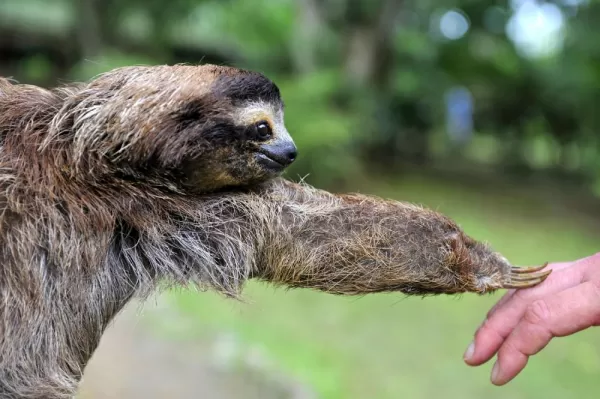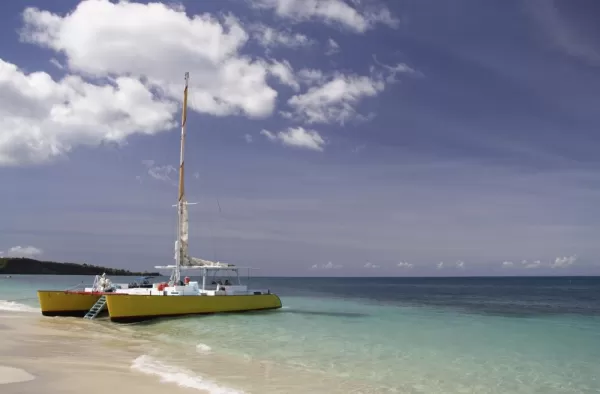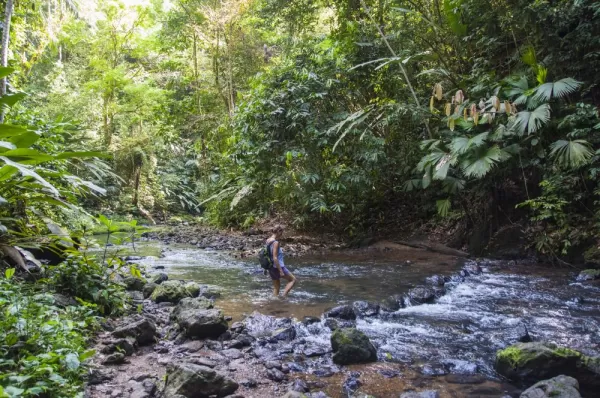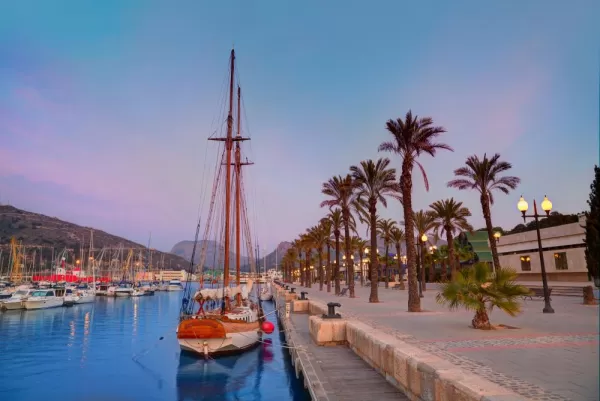 Visit UNESCO World Heritage Sites: Coiba National Park
Explore flora and fauna of the mangroves by kayak and skiff
Enjoy an amazing Tropical rainforest hikes
Discover howler monkeys, scarlet macaws, white-faced capuchins, a
Golfo Dulce
San Blas Islands
Full Itinerary
Expand All
Day 1: Cartagena | Embarkation
Welcome to Cartagena! Your transfer is waiting, and after a warm airport greeting, you're off to our hospitality area in the city. Later, it's all smiles and champagne as you board the Safari Voyager, meet your crew, and settle in for the week ahead.

Day 2: Cartagena | Archipelago of San Bernardino
1 Breakfast, 1 Lunch, 1 Dinner
A historical tour of the colonial walled city and UNESCO World Heritage Site of Cartagena shows off its highlights. Wander narrow streets lined with colorful houses. Visit the Palace of Inquisition, San Felipe de Barajas Castle, or the oldest church in the city. Afterward, set sail for the archipelago of San Bernardino. With its clear water and vibrant corals, kayaking, skiff tours, snorkeling, and paddle boarding are all options.
Day 3: Carpugana | Sapzurro
1 Breakfast, 1 Lunch, 1 Dinner
Cruise the Caribbean coast of the Darién Gap to the tiny, almost-forgotten coastal towns of Capurganá and Sapzurro. Hike between the towns through the dewy Darién jungle, home to toucans, parrots, howlers, and squirrel monkeys. Or, take to the white sand beaches and turquoise waters for snorkeling and beachcombing.
Day 4: Captain's Choice
1 Breakfast, 1 Lunch, 1 Dinner
The Captain will find the best spots for today's adventure based on our traditional wildlife, weather, and whim! Slather on the sunscreen and be sure to hydrate for a full day of adventures. Kayak, snorkel, swim, or hike - choose your own adventure.
Day 5: Guna Yala | San Blas, Panama
1 Breakfast, 1 Lunch, 1 Dinner
You're in the Guna Yala (formerly the San Blas Islands)—360 islands dotted with palm trees, thatched roofs, coconut groves, and white sand beaches—and they're perfect for snorkeling. Look around for a rainbow of reef fish, corals, rays, and sea turtles. Anything's possible in paradise. On land, meet the Guna people, one of the best-preserved cultures in the Americas. Learn about their culture and don't miss the chance to buy their detailed handcrafted "molas." In the Guna culture, an ornate mola with a detailed design is an item displayed with pride.
Day 6: Panama Canal
1 Breakfast, 1 Lunch, 1 Dinner
Islands, forts, and sea life—bring your adventurous spirit. You're headed for the Panamá Canal and along the way, your captain has the say. Transiting the 48-mile passage is a bucket list experience. A story of engineering and human tenacity, it took over 75,000 workers to build and takes you about eight hours to transit. Joined by a Canal Authority Pilot, watch line handlers manage the ship by changing sea levels in the locks. Paired with videos and onboard narration, you'll cross the locks with a better understanding of this engineering marvel. Celebrate your transit with a top-deck barbeque! (BLD)

Day 7: Isla Iguana
1 Breakfast, 1 Lunch, 1 Dinner
Wake up in paradise. Start with fresh-brewed coffee and a little limbering up with guided stretches on deck. As always, the hardest part is picking the "what." Your guides know the trails and help you spot monkeys, hummingbirds, and towering balsa trees. Slip into the drink for a kayak or snorkel. Go exploring by skiff. Or, just kick back in a hammock under swaying palms. Then it's cruising time. Settle into a comfy lounge chair and take in the views.
Day 8: Coiba National Park
1 Breakfast, 1 Lunch, 1 Dinner
Sail through the islands of Coiba National Park. Named one of the world's top 10 diving sites, your day of play features snorkeling among abundant marine life and kayaking around rocky outcroppings. Hop to the park's main island for a stretch of the legs on a trail through this tropical jungle. Mantled howler monkeys, crested eagles, and four turtle species call Isla Coiba home.
Day 9: Golfo Dulce, Costa Rica
1 Breakfast, 1 Lunch, 1 Dinner
A birder's haven, explore a botanical reserve exploding with vibrant color. From bromeliads, ginger plants, and heliconias, to toucans, hummingbirds, mischievous monkeys, and fluttering butterflies—there's a kaleidoscope of sights, sounds, and tastes in every tree and bush you pass on your walking tour. In Golfo Dulce, the "sweet gulf" which separates the Osa Peninsula from the mainland and one of only four tropical fjords on the planet, explore the rare flora and fauna of mangroves by kayak and skiff. Bottlenose spotted, and spinner dolphins also swim in the waters of this tucked-away wilderness.

Day 10: Osa Conservation Area
1 Breakfast, 1 Lunch, 1 Dinner
Adventure lies around every bend in the isolated, wild Osa Conservation Area, home to the country's largest national park, Corcovado. Drake Bay, named after its discoverer Sir Francis Drake and fabled to house the explorer's hidden treasures, is also known for hundreds of distinct species of plants and trees and its diverse plant and animal species. A whopping 2.5% of the entire planet's biodiversity is found here—including all four of Costa Rica's monkeys, tree frogs, caimans, anteaters, scarlet macaws, coatis, and 16 different species of hummingbird. Explore this vast area putting feet to trail on an invigorating hike through the jungle. Cap off your week with a celebratory Farewell Dinner, and then join your expedition team for a slideshow highlighting your adventures.
Day 11: San Jose, Costa Rica | Disembarkation
Enjoy an early breakfast aboard and say adios to your crew. Upon arrival at the port, you'll be transferred to San Jose to connect with your flight home or begin your UnCruise hotel stay or land tour.
Dates & Prices
Per person starting at

Please confirm embark/disembark locations before reserving flights, as this itinerary operates in reverse on alternating departures.

Select a Date
Navigator Cabin
Queen or twin beds, desk & chair, view window, private bath with shower. #103-108

Select a Date
Trailblazer Cabin
Queen or twin beds, desk & chair, view window, private bath with shower. #205-206, 209-212, 215-222

Select a Date
Pathfinder Cabin
Fixed twin beds, desk & chair, view window, private bath with shower. #308, 310, 312

Select a Date
Admiral Cabin
Queen or twin beds, desk & chair, view window, private bath with shower (youth-sized sofa bed for triple). #307, 309

Select a Date
Junior Commander Cabin
Queen or twin beds, desk & chair, refrigerator, flat screen TV/DVD, view window, private bath with shower (sofa bed for triple). #201-204

Select a Date
Commodore Suite
King or twin beds, sitting area w/wet bar, refrigerator, media center, view windows, private bath w/Jacuzzi & shower (sofa bed for triple).

Select a Date
Single Cabin
Twin bed, desk & chair, view window, private bath with shower. #207-208
Notes

- All rates are quoted in USD and represent cost per person, based on double occupancy
- Children ages 8-13 are welcome on all sailings and will received a $500 per child savings
10 Breakfasts, 9 Lunches, 10 Dinners
10 Nights Accommodations
Accommodations as listed
Ground transportation as listed
Activities as listed
Meals as listed
Access to a 24-7 Emergency line while traveling
Park and Entrance Fees
Premium spirits, wine, beer & non-alcoholic beverages.
Transfers and baggage handling between airport/vessel on embark/disembark day
Gratuities
Travel Insurance
Personal Expenses
Flight costs (please request a quote)
Additional excursions during free time
Fuel and transportation surcharges (when applicable)
Port taxes/fees
Optional snorkeling: arranged and paid for locally.
When to Go
Good to ideal period to travel, and many people choose to visit at this time.
Central America & Mexico Travel Links
Inquire
We are so glad that we chose Adventure Life. The service is top-notch. Everything is well taken care of and we just have to print the documents and go. Franny even gave us timely updates on possible airport strike.
KC Chan
Central America & Mexico Travel Guide
Favorite Central America & Mexico All Trips