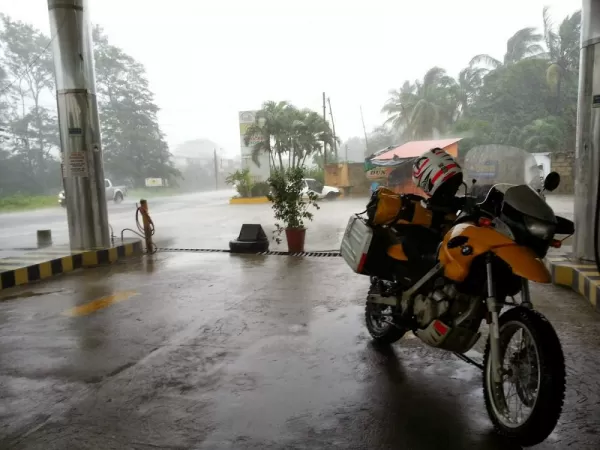 Left San José at
8 am
, Tom had gps set ,so I followed him out only to lose him two blocks away.
We got to the intersection which was a 4 lane one way street, which did not phase Tom cause the gps said to turn there and he did except he went into the traffic the wrong way ! I crossed over and tried to go on the pavement to tell him cause he had stopped at the lights cause the oncoming traffic was stopped but he was in the right hand lane had it been two way traffic. People were waving and flashing and then he made a left hand turn , stopped looked at me and then took off.So I just stayed put and waited for him to come back around to pick me up, after twenty minutes I went back to the hostal but he was not there either.
Our get lost plan was to find WiFi and call on viber, well waited over an hour and had no luck contacting him so sent him a message to meet me in San Juan del Sur
tomorrow at 1pm
where we stayed coming down.
I got to San Remo and stopped for fuel and the attendant told me he was there and had left, so that was positive.
I headed to Volcano Arenal and then back to Panamerican Highway up to Liberia and then east to the coast, which was 75 km away to Playa Planica and found a charming room.
Checked my messages and nothing from Tom yet. Had some pasta and chugged on some Costa Rican beer which is like water.