Have questions? We're here.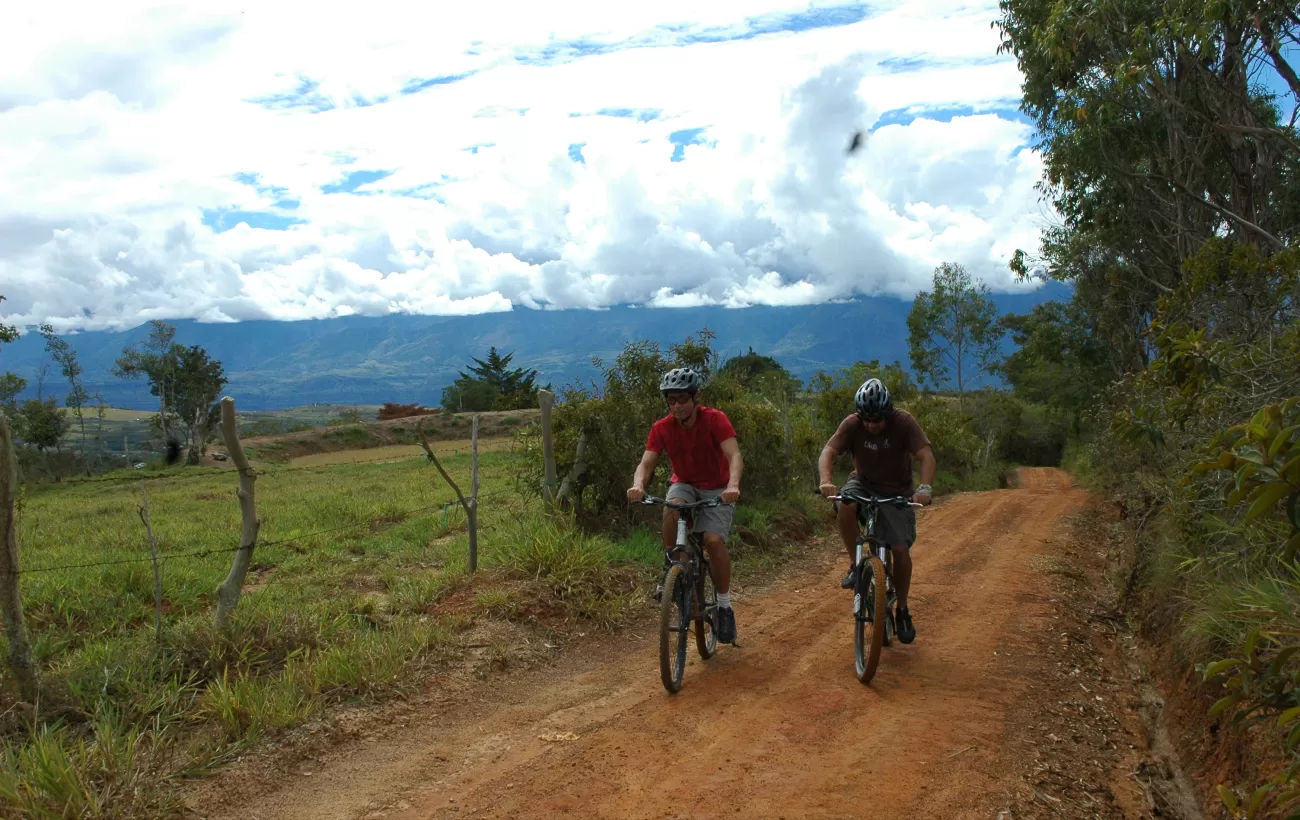 Bike Colombia Backroads
Example 7 Day Tour
Get inspired by the possibilities.
Build your ideal trip.
Explore Colombia by mountain bike during this Colombia adventure! This 6-day journey coasts through multiple ecosystems from the high Andes to the lowland tropics. Discover beautiful river valleys and historic ruins through Colombia's back roads. You'll stop in colonial towns, tackle the impressive Chicamocha Canyon, and sample regional flavors at an organic coffee hacienda.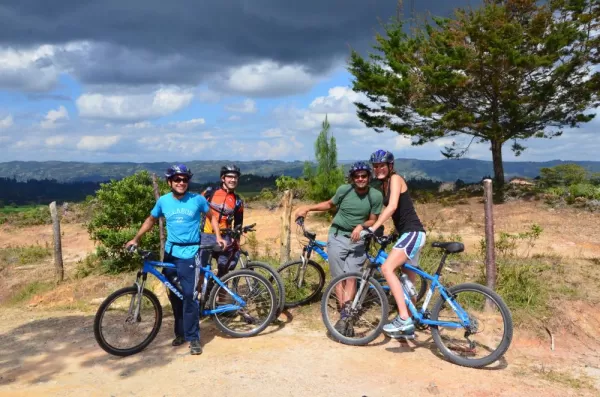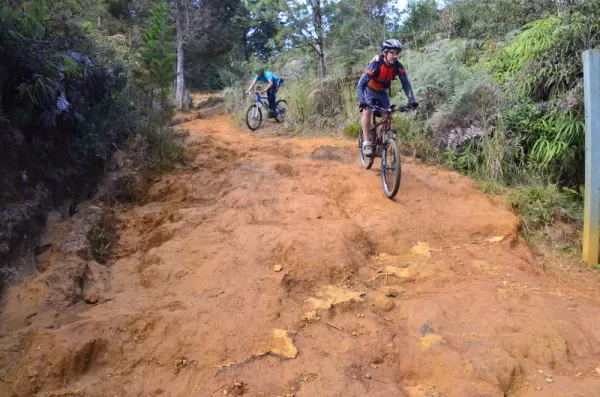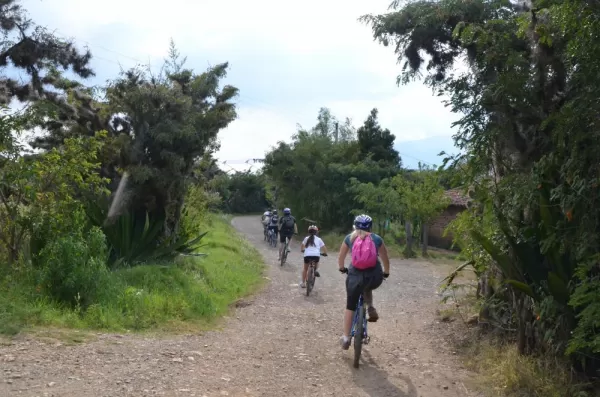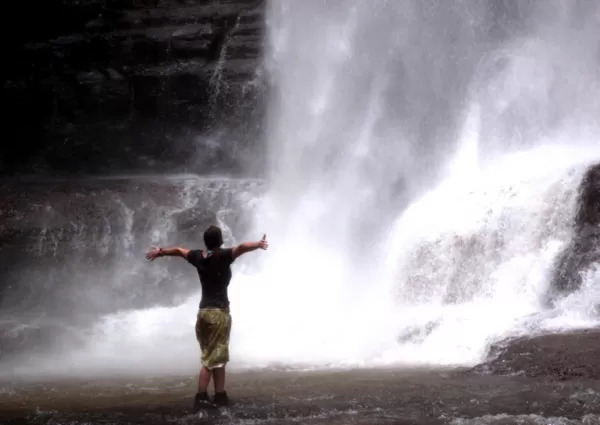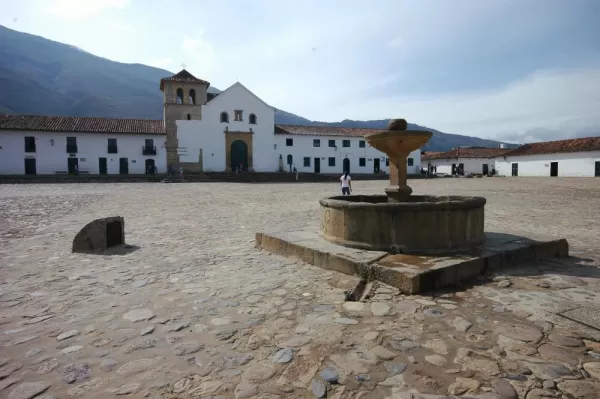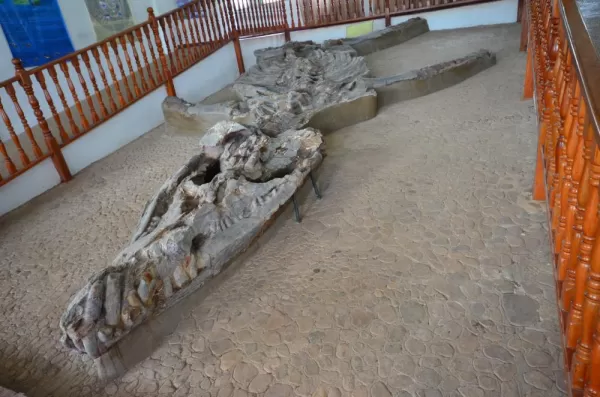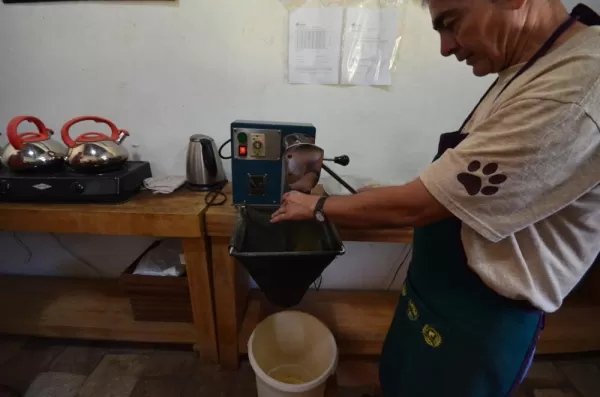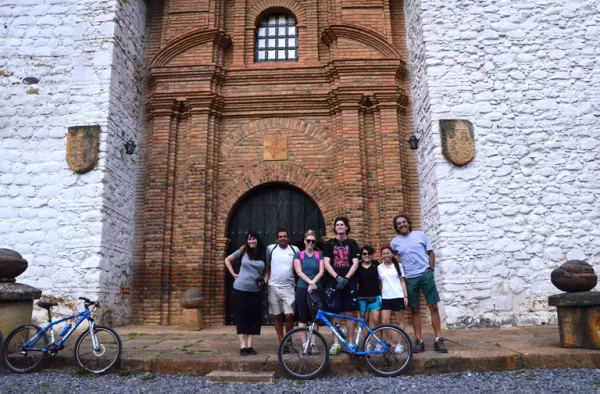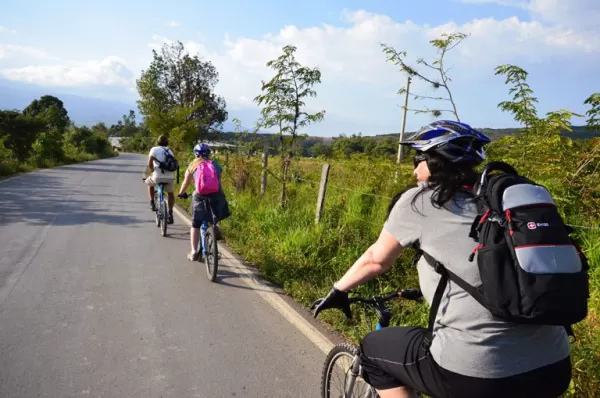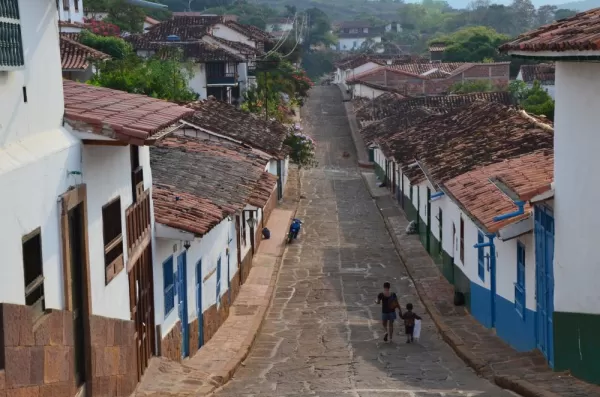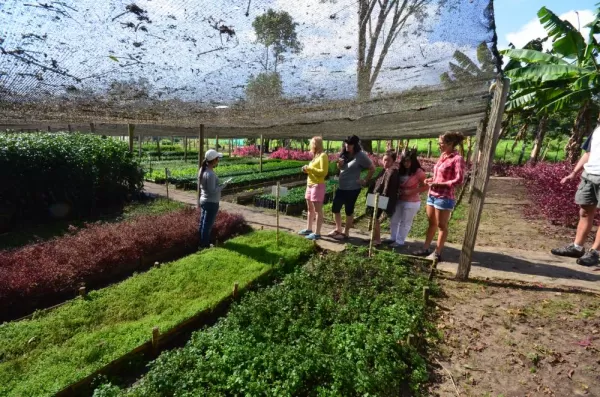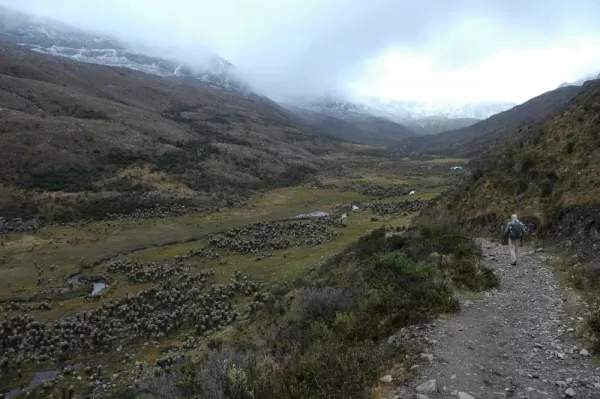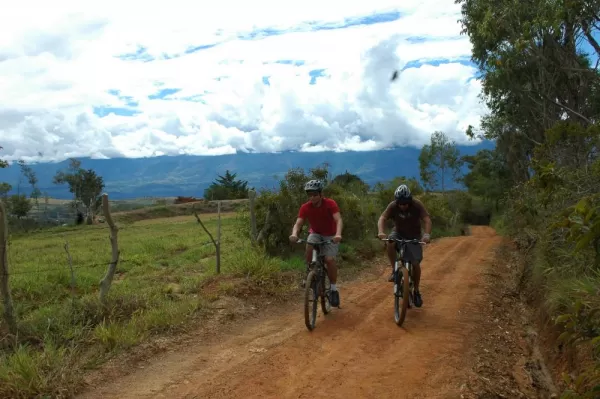 Take the trail zigzagging to the bottom of the "Grand Canyon of Colombia"
Visit one of the most important paleontology regions in South America
Visit cathedrals, spectacular viewpoints and colonial architecture
Tour a coffee hacienda boasting 72 species of coffee
Barichara
Bogota
Bucaramanga
Chicamocha Gorge
Guane
Hacienda El Roble
Paipa
San Gil
Villa de Leyva
Full Itinerary
Expand All
Day 1: Transfer in to Bogota
Arrive in Bogota, meet your guide and transfer into the city to your selected hotel.
Day 2: Choachi Mountain Bike Tour
1 Breakfast, 1 Lunch, 1 Dinner
Experience amazing trails on the Bogota´s mountains, as you ride from 9,000 feet downhill to 3,000 feet, by using dual-suspension top-quality bikes. Also, stop for a hearty lunch and, during the afternoon, visit the waterfall of "La Chorrera," one of the highest of South America.

Day 3: Bogota City Tour and Transfer to Villa de Leyva
1 Breakfast, 1 Lunch, 1 Dinner
Once the principal trading center between South America and Europe, today's Bogota is a thriving South American city and a living history lesson. Your city tour of this colonial city includes Plaza of Simon Bolivar, colonial churches, the bohemian La Candelaria neighborhood and the celebrated Gold Museum. In the afternoon, depart to Villa del Leyva. Declared National Monument in 1945, the village has been carefully preserved with cobblestone roads, tiled roofs and whitewashed buildings. Spend the night in this inviting town.
Day 4: Bike in Villa de Leyva's Valley and Transfer to Barichara
1 Breakfast, 1 Lunch, 1 Dinner
Villa de Leyva's surrounding valley is one of the most important paleontology regions in South America. An ancient ocean floor, the valley is home to dinosaur fossils and thousands of ammonites from the Cretaceous period. Explore this region by bike. Your 12.5 mile/20 km ride takes you through Colombia countryside. Stops en-route include El Infiernito (or Estación Astronómica Monquirá). El Infiernito, "Little Hell," is an ancient astronomical center of the pre-Chibcha, Muisca people.
Day 5: Hike Guane and Bike the Suarez Canyon
1 Breakfast, 1 Lunch, 1 Dinner
The day begins with a hike on a historic trail, El Camino Real. Originally built by the indigenous Guane people, the trail was rebuilt in stone by the Spanish Crown during the conquest to provide access to the Atlantic Ocean for the export of gold. Your 4 mile/7 km hike on this ancient stone-trail leads to the sleepy-town, Guane. Explore the Spanish architecture and visit the local anthropological museum that includes artifacts and religious art from the all-but-vanished Guane people.

In the afternoon, transfer to nearby San Gil, a town known for its moss-covered trees that line the banks of the Fonce River. From a nearby mountaintop, begin your bike ride back to Barichara. The journey is lined with traditional orchards and tobacco plantations and offers views of the valley and gorge. Back in Barichara, enjoy your final evening in this colonial town.
Day 6: Bike the Chicamocha Canyon
1 Breakfast, 1 Lunch, 1 Dinner
Bike the impressive Chicamocha River Gorge, commonly referred to as the "Grand Canyon of Colombia". The ride starts at the edge of the canyon along a dirt road that descends 4400 ft/1400m, zigzagging to the bottom of the gorge. Here, the landscape is dominated by dry forest filled with acacia, agave and cacti. Keep an eye out for iguanas, falcons and eagles. At the end of today's 10 mile/16km ride, you'll reach the town of Jordan at 1500 ft/430 m. Located along the Royal Road from the Andes to the Caribbean, El Jordan was once prosperous merchant trade center, but today reflects only shadows of this past. Finish your day on the opposite side of the canyon at near Bucaramanga. Overnight at El Roble coffee hacienda.

Biking distance: 10 miles (16 km)
Elevation descend: 4400 feet (1400 m)
Max. Altitude: 5900 ft (1800 m)

Day 7: Coffee Hacienda Tour
1 Breakfast, 1 Lunch, 1 Dinner
Start the day with a tour of El Roble, the award-winning organic coffee hacienda. The hacienda offers an intimate look into the Colombian coffee culture. Stroll through the hacienda's 280 hectares that cultivates 72 species of coffee, all shaded by a forest of more than 50,000 trees. Keep an eye out for some of the 122 bird species that have been cataloged at the hacienda. Learn about organic harvesting, peeling, drying and bean selection. The tour finishes with the hacienda's catador -- or taster -- who demonstrates how to recognize distinct aromas from individual crops. And of course, you're invited to sample some of these famous local flavors. In the afternoon, transfer to the Bucaramanga Airport for your return flight to Bogota.
6 Breakfasts, 5 Lunches, 5 Dinners
6 Nights Accommodations
5 Days Locally Hosted Guide Service
Accommodations as listed
Ground transportation as listed
Activities as listed
Meals as listed
Access to a 24-7 Emergency line while traveling
Gear Rental
Gratuities
Travel Insurance
Personal Expenses
Flight costs (please request a quote)
Additional excursions during free time
Fuel and transportation surcharges (when applicable)
Park Entrance Fee
Airport Departure Tax
Internal Flights - Bucaramanga - Bogota
When to Go
Good to ideal period to travel, and many people choose to visit at this time.
Chance for unpredictable weather but with fewer visitors.
Inquire
We are so glad that we chose Adventure Life. The service is top-notch. Everything is well taken care of and we just have to print the documents and go. Franny even gave us timely updates on possible airport strike.
KC Chan
Colombia Travel Guide
Favorite Colombia All Trips