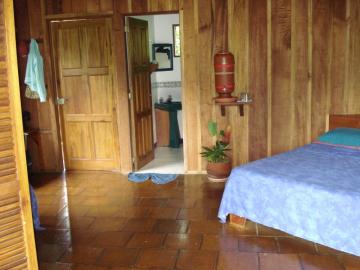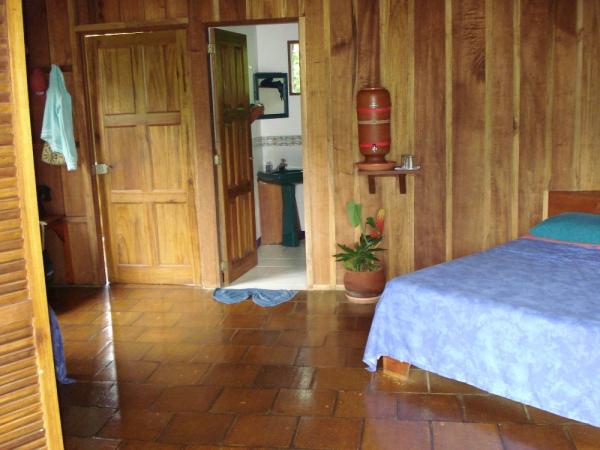 We ate the continental breakfast that Cariblue offers. I thought this was very good. It is buffet style and there is a lot to choose from.
Not really having a plan, and just excited to be on the beach, we decided to just walk along the beach this morning. I wanted to so something a little active. We walked along the beach for about 2 hours. It was so much fun and so relaxing. Then we walked back to Cariblue along the road. We knew there was a place to rent boogie boards and bicycles. We found a hotel called Costa de Papito which rents surfboards, boogie boards and bicycles. They were very helpful. It only cost $7/pp for a bike rental and $7/pp for the boogie board rental.
Then we spent the rest of the afternoon on the beach right outside of Cariblue. It was so much fun. I spent a lot of time just watching Kurt. The waves were a little too strong for me. I was also nervous that the crashing waves would harm the baby. But I still found it relaxing and enjoyable just to hang out on the beach. It is so nice and warm here and I am on vacation so a little down time on the beach is exactly what I needed. Plus, it is fun to just watch Kurt play in the water.
After playing in the waves for a couple of hours, our stomachs started to grumble. We biked into town and tried to find a place to eat. We were looking for an Argentine restaurant that my co-worker had told us about. I guess they have wonderful dinners. Little did we know that it is only open for dinner so we never found the sign (they only put it out at night) nor the restaurant.
We found a great little place off of the main street called Tamara. They had wonderful food. Both Kurt and I had fish. We received a ton of food for a good price.
When we finished eating we decided to walk off lunch. We checked out the street vendors and also the shops along main street. After walking around for about an hour, we realized it was starting to get late. We went biked back to the hotel to pick up the boogie boards and take them back to Casa Papito's. Our bike ride back to Casa Papito's was a little scary. It was dark and the road is not in good condition and we were concerned the cars wouldn't see us. Luckily we had our head lamps with us because of being at Selva Bananito so we wore those and that helped.
Once we arrived at Casa Papito, we asked if we could use their internet to check our email and catch up with the folks back home. They were so nice and accommodating even though we weren't staying there. They also let us sit at the bar and try to find the Sunday night NFL game (aren't we horrible). We didn't have much luck with that so we decided to just go back to Cariblue and relax for the rest of the evening.
We finished the evening with some beers (well some virgin drinks for me) and a mean tournament of ping pong. Really good way to finish out the day.
My recommendations for the day: Wear sunscreen! (We didn't and got burnt to a crisp). Plan what you want to do today, the day before. We spent the morning relaxing which was great but we really didn't get to play on the beach very much by the time we rented our bikes and boards and also tried to get lunch. Skip going into town except maybe for a quick bite to eat. The only reason you would want to go into town is if you wanted to pick up some souvenirs (since with this trip you really don't get a chance to do that) but there really isn't anything worth seeing in town.