This Adventure Life exclusive 9-day tour travels from Costa Rica to Panama on an activity-packed exploration of Central America's Caribbean coast. From Selva Bananito Lodge in Costa Rica, you will be able to explore the wild rainforest, zipline through the canopy, and ride the rapids of the Pacuare River. Your trip concludes with three nights of coastal adventures like snorkeling, diving, fishing, kayaking, and more at Bocas del Toro.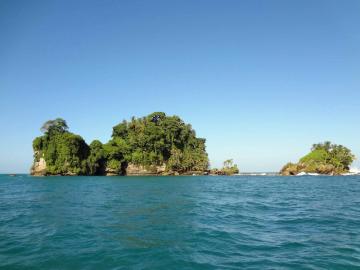 Raft the Class III rapids of the Pacuare River
Climb a giant Kapok tree and view the rainforest canopy
See one of the wonders of the modern world, the Panama Canal, in action
Choose from a menu of activities available at Tranquilo Bay
Bocas del Toro
Selva Bananito
Tranquilo Bay Eco Lodge
Activity Level:
Easy Active
Full Itinerary
Expand All
Day 1: Arrive San Jose, Costa Rica
Day 2: Pacuare River Rafting
1 Breakfast, 1 Lunch, 1 Dinner
This morning head east towards the Caribbean and the Class III-IV whitewater of the Pacuare River. One of Costa Rica's most exciting whitewater trips, the Pacuare plunges through spectacular mountain gorges and passes through virgin rainforest filled with howler monkeys, toucans, sloths, ocelots and more. After the river trip, the adventure isn't over. At river's end, you're picked up and transferred to Selva Bananito Reserve for a few days of jungle discovery and adventure.
Day 3-4: Rainforest Adventure
2 Breakfasts, 2 Lunches, 2 Dinners
While exploring one of Costa Rica's most pristine rainforests, have the chance to climb a giant kapok tree and enter the fascinating world of the rainforest canopy. There's also horseback riding through the adjacent family farm to learn about organic tropical farming techniques. For the adventurous you can spend a day hiking deep into the jungle to a 70-foot waterfall and then take a dip in its cool waters. You can also add the option to rappell down the falls - let us know if you want to add this to your adventure. For those who prefer a more relaxed day, Selva Bananito offers plenty of smaller excursions too. At the end of each day, locally grown food is served by candlelight before you retire to the tranquil retreat of your jungle cabaña.
Day 5: Off to Bocas del Toro
1 Breakfast, 1 Lunch, 1 Dinner
This morning you are off to your private island escape. You are picked up and transferred to the Panama border where you meet your next driver. From here you travel south to your rendezvous point with the boat that navigates through the Bocas archipelago's small canals, passing local communities, mangroves, and into the Caribbean Sea. Arrive to your home for the next 3 nights, a secluded casually elegant resort overlooking the Caribbean Sea. Spend the rest of the afternoon exploring your new surroundings.
Day 6-7: Tranquilo Bay Adventures
2 Breakfasts, 2 Lunches, 2 Dinners
Awake in your bungalow overlooking the Caribbean Sea ready for a day of exploration of the natural beauty all around. Included during your stay is one daily standard activity each day. You can spend your days snorkeling, kayaking, hiking, surfing, birding, or exploring nearby beaches. Your days are filled with marine and inland exploration, followed by a relaxing evening in the middle of paradise! Click
here
to see activity options.
The island's midsection and surrounding waters are protected in the Isla Bastimentos National Marine Park, and the entire island offers nature lovers an array of wildlife, both terrestrial and marine. The waters here are filled with brilliant parrot fish, angel fish, red snapper, slender needle fish, and many others. The forests are home to many endemic and endangered species such as neon colored frogs, the red billed tropic bird, and two- and three-toed sloths.
Day 8: Panama City and Canal
Your Panama travels continue with a short flight over vast jungles and into the center of Panama's vibrant capital city. You are met at the airport and first head to the Miraflores locks of the Panama Canal to observe the "eighth wonder of the world." Locomotives tie onto the mammoth ships and pull them through the locks to lessen the chance of mishap. Explore the exhibits here that tell the story of the canal's history. After lunch on the causeway, next visit Casco Antiguo Panama's "second" city, whose Spanish and French architecture reminds one of its past citizens. Last, finish up the tour with ruins of Panama La Vieja, where loads of Peru's gold once crossed. Later the pirate Henry Morgan came in search of the famed gold, and after Morgan's attack in 1671, Casco Antiguo was built. This afternoon you are dropped off at your hotel. Spend the evening exploring the many restaurants, bars and cafes the city has to offer - toast your Caribbean adventures!
Photo Gallery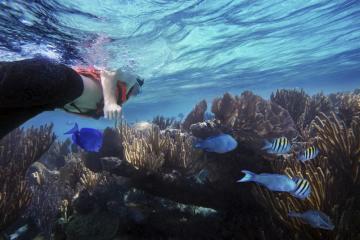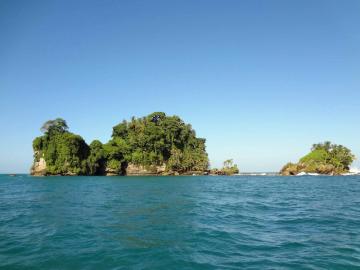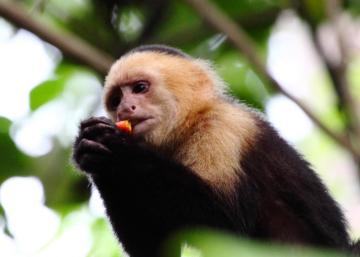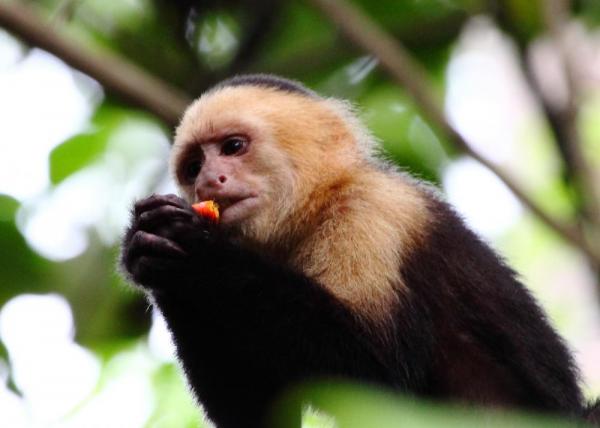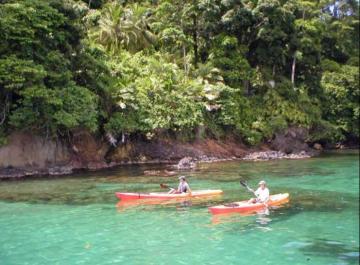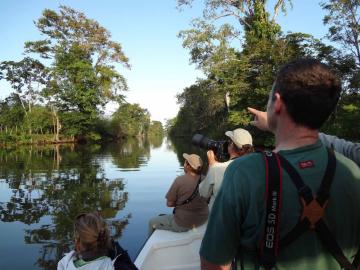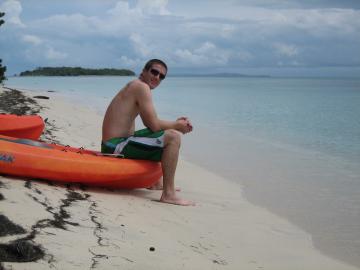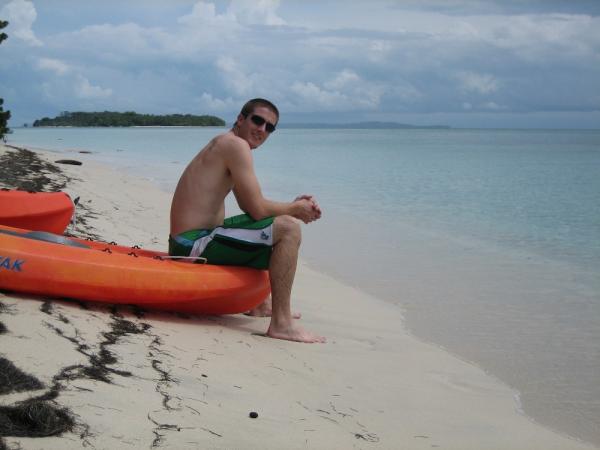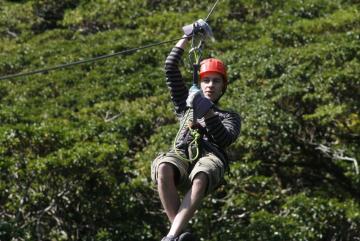 Dates & Prices
Notes

Select a Date

Please note: This trip starts in San Jose, Costa Rica and ends in Panama City, Panama
8 Breakfasts, 6 Lunches, 7 Dinners
8 Nights Accommodations
1 Day Locally Hosted Guide Service
Accommodations as listed
Meals as listed
Ground transportation as listed
Professional, bilingual guide service as listed
Excursions and activities as listed
Snorkeling gear (mask, fins, snorkel) is provided on your trip free of charge. Occasionally the snorkeling gear that is supplied is worn, and there may not be enough sizes available to fit every traveler. Therefore, you may want to bring your own snorkeling gear (particularly a mask and snorkel).
Arrival Airport Transfer
Gear Rental: Rafting Gear (helmet, life vest, paddles)
Transfers to and from San Jose Hotel
Miraflores Locks Visitor Center Entrance Fee
Gratuities
Travel Insurance
Personal Expenses
Flight costs (please request a quote)
Additional excursions during free time
Local guides full-day tours:

$

5

-

$

10

per traveler per day
Local guides 1/2-day tours:

$

5

per traveler per day
River guides:

$

5

per traveler per day
Support staff:

$

2

-3 per traveler per day
Drivers:

$

5

per traveler per day
Taxi drivers do not expect tips for their normal services
Baggage Handlers:

$

1

per bag
Hotel hospitality (maid service):

$

1

-

$

1

per traveler per night
Restaurants: Most restaurants include in their bill a 10% service charge, as well as a 13% sales tax. If the service charge has been added, no additional tip is necessary; however, the wait staff is happy if the amount is rounded up.

USD and major credit cards are commonly used in Costa Rica, and it is very common to see higher cost items priced in USD. It is recommended to carry cash (NEW

$

20

bills or smaller ONLY) for taxis and restaurants. Most hotels and restaurants will accept major credit cards, as well.

Colones are the official Costa Rican currency. It is common to receive change in colones if you pay for something in USD cash. Smaller cost items (sodas, metered taxis, etc.) will commonly be priced in colones.
Optional Excursions - Waterfall rappelling tour is an additional

$

125

Please let us know if you would like to arrange it.
Internal Flight: Bocas del Toro - Panama City
Border Crossing Fees & Taxes
Panama Viejo Museum Entrance Fee

$

15
Inquire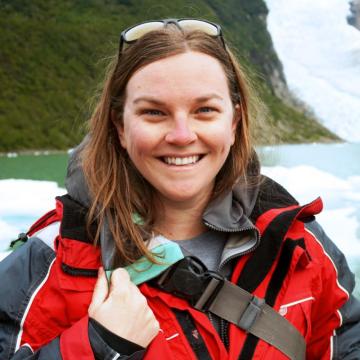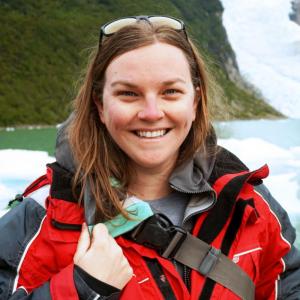 We Love to Talk Travel
Call
+1.406.541.2677
or
Chat Now
This was my first experience with Adventure Life - and I couldn't have been more pleased with the trip. The guides and local staff in both Buenos Aires and Uruguay were terrific - extremely helpful and accommodating. I really enjoyed meeting the friendly staff in Buenos Aires in person (I left my bags with them for the afternoon).
Karen Snider
When to Go
Good to ideal period to travel, and many people choose to visit at this time.
Chance for unpredictable weather but with fewer visitors.