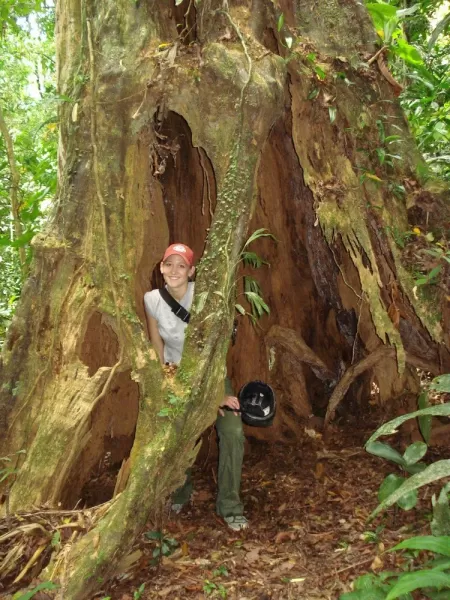 After a relaxing evening last night, we wake up very refreshed today. We have breakfast in the courtyard of the hotel. It is very relaxing and breakfast is very filling.
Since Boquete is known for its coffee, we decide to take a coffee plantation tour today. We toured the Kotowa coffee plantation. It was a very interesting tour. We got to see the coffee bean from the very beginning and then follow the process until it becomes coffee. With it being off season, it wasn't quite time for the coffee harvest to be harvested. So we really didn't get to see the plantation in its prime but it was still very interesting. At the end of the tour, we got to sample some coffee and try to see if we could taste the difference in the different roasts. The tour was a little pricey but I thought it was well worth the cost given all of the information we learned about the coffee business.
The rest of the afternoon, we just explored the town, checked email and relaxed. We were going to try and play golf but it started to rain. The rain is beautiful. It really comes down. Overall, I really enjoyed our stay in Boquete because it was so relaxing.