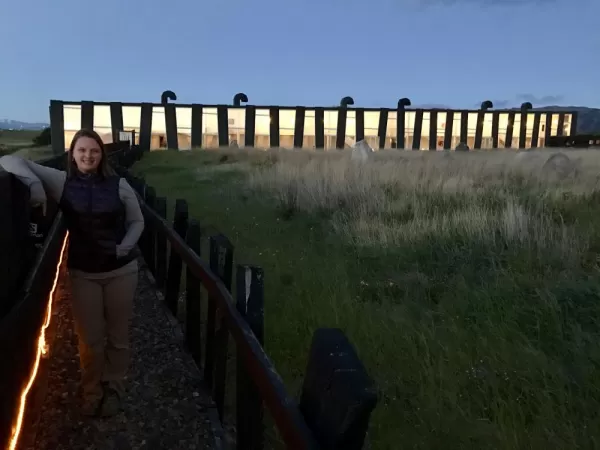 We spent several nights at Remote Patagonia Lodge in Puerto Natales.  It stands out on the countryside with its unique and artistic structures.  Depending on the wind and weather, you could choose to walk inside or outside from building to building.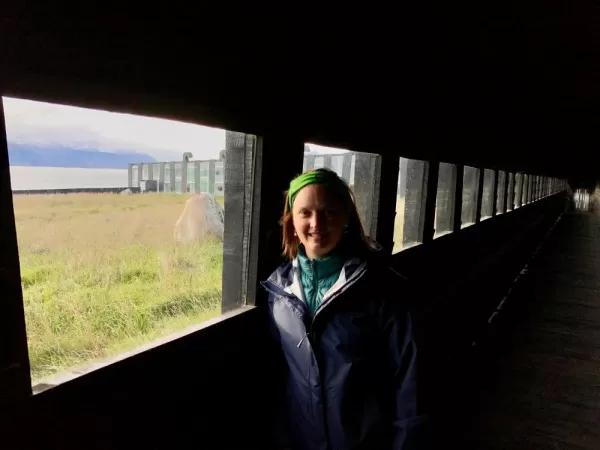 Its about a 5 minute taxi ride from the center of town or a 30-45 minute walk depending on how many photos you stop to take of the waterfront.  The service was excellent at the lodge and we were surprised at the diversity of the travelers staying there - solos, families, retired folk, groups of friends, honeymooners, etc. There were some families with very small children who liked the lodge for is accessibility into Torres del Paine but with the comforts of staying in Puerto Natales.   
Breakfast was served buffet but lunch and dinner you had several menu options to choose from.  We enjoyed the pisco sours and bread that prefaced both.  No going hungry at this hotel.
There was also a happy hour every night before dinner with amazing appetizers and mixed drinks.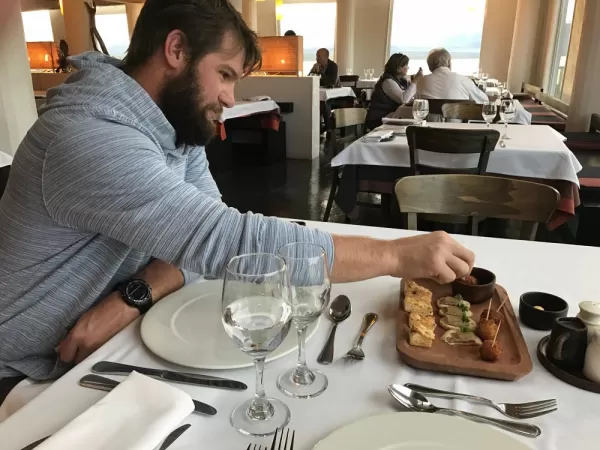 There were several package options for daily excursions of hiking, biking, touring the town, horseback riding, etc. Each day at the front desk they would have a schedule of which activities and guides were running each option.  You could chose between more adventurous or more laid back options depending on how you felt that day. And each would end with a relaxing evening of food, drinks, and firelight in the lounge with a gorgeous view out over the water.