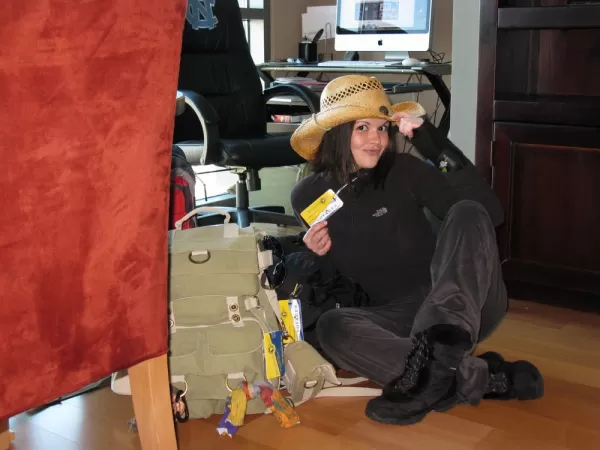 Sharon--
The Adventure Life begins again!
Meyers and I are off on another life-changing adventure and we are way excited. Unfortunately, I am 3 weeks post-surgery and a tiny bit grumpy but that is not going to stop me :-)
Over the past several days, Meyers and I have reconnected after several months apart. We have been reminiscing about our AL 8-day Galapagos excursion--our run-in with bad tuna sandwiches, the 'Poison Apple Tree', and our lost luggage. With extra carry-ons we begin our trip...there is no way we are going without a clean pair of underwear again!! Last time I purchased the only set available on San Cristobal Island--quite the adventure trying to find those! So we set out on an overcast and cold Nashville day to spend Christmas on Easter Island.
After our Galapagos trip, I jetted off to Bangkok for a little soul searching. Without my Meyers for several months, I couldn't wait to be back traveling with my #1 favorite globetrotter, My Survivorman!