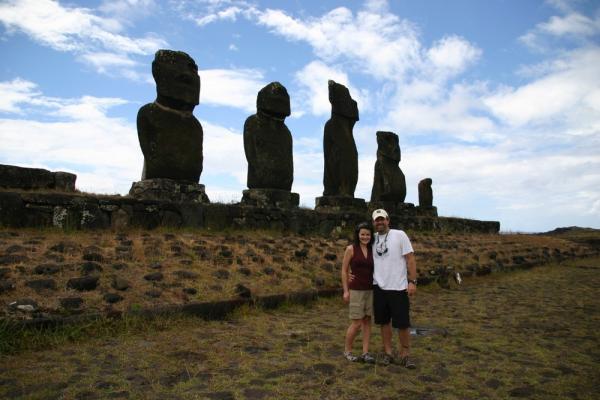 Meyers--
Looooong plane ride overnight and a long travel day but we are finally in Chile!! Pretty beat but Adventure Life was right on time for our hotel transfer. Arrived at the hotel and crashed on the couch for three hours. Sharon said I snored so loud that people kept coming down the stairs and around the corner to see what the heck was making the horrific noise! Too funny!
Room was ready around 2pm--2 nice hot showers, yay! Sharon was not feeling so well today so I went on a short excursion to watch the sun go down over Santiago. Out for dinner to the 'World Famous' Phone Box Pub--great food and EXCELLENT Chilean wine!! We are ecstatic to be here!!
Hitting the sack for our early morning--AL picking us up at 6 :-) Way excited!