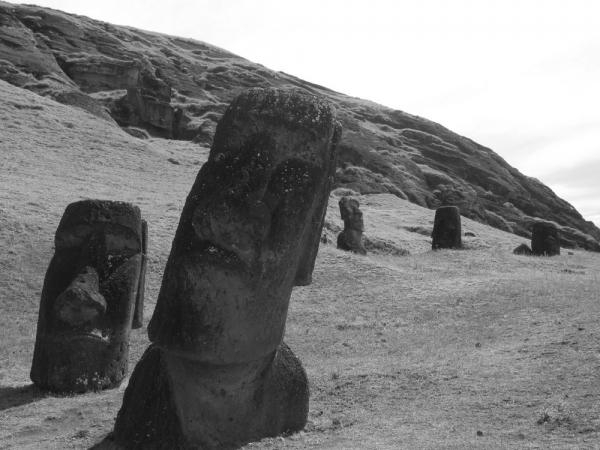 Meyers & Sharon--
Merry Xmas!!
The church was beautiful last night! Sharon and I went to the courtyard, knelt and prayed. Each his/her own prayers. Was special for me. I asked God to bless us and watch over us all our lives. I asked for peace, joy and simplicity.
Slept in after our long night then headed into town for a Christmas lunch. Low key morning and now off to Vaitea, Puna Rau, Ahu Akivi, Ane Te Panu, Ahu Tepeu, and CAVES!!
Sharon LOVES caves but she got a scrape leaving the last cave. They sure were amazing though! We also saw the northwest coastline which was really stunning. Lava rock, high cliffs, and the clearest, blue water you have ever seen in your life. The sight was a view of a lifetime. Something you will never forget. Sharon caught my picture there...I am sure I will look at this one alot..great to share that moment and pure beauty together.
At Ahu Akivi we saw the only statues that face the sea. Again, speculation why but no definitive proof. That is the consistent theme of Easter Island....a pure mystery to the world still which makes it a very magical place.
Another great day and off to our favorite spot for dinner. Have to put some medicine and bandage on Sharon's 'Cave Wound' :-)
We met our new pals Heather and London, from New York and Montana at La Taverne for our Christmas dinner. It was packed as usual and we enjoyed appetizers and a shared meal this time! Sharon's king crab and avocado salad was bigger than her head! We left and were followed home by our 'Tiffany Bag Buddy' the black lab. Off to bed!!