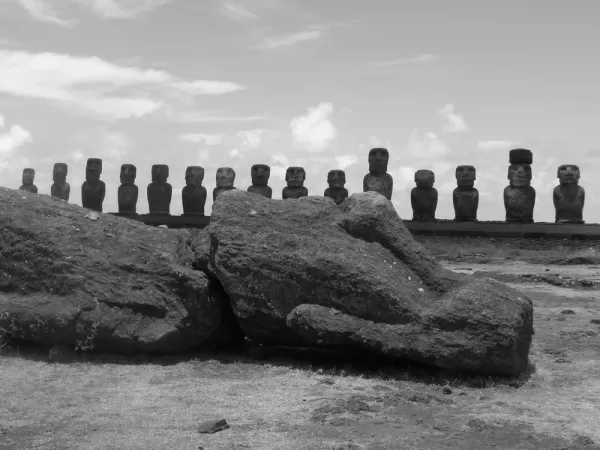 Meyers--
I had the wonderful experience of waking up to Sharon picking sunburned skin from my forehead!! What a truly wonderful wakeup experience AND she wouldn't stop until her pick quota was full for the morning. Gotta love her!! It was too funny and we both laughed hysterically! I definately learned my sun screen lesson: Use it or get picked!
Left the Villafranca for a quick run to a local coffee shop to just hang out and enjoy the sights and sounds of Santiago a bit. What a nice way to wind down prior to our leaving Santiago.
Off to the airport and the chaos of international travel!
Had a pretty good lunch at the airport buffet and have to kill 5 hours...not too bad. The crowds here are pretty thick and its definately hot!
Sharon wanted her luggage wrapped in green saran wrap...quite the novelty!!
Breezed though security and customs..shopped a bit more for some Pisco for Sharon's dad. Sharon polished off the last bottle he brought back from South America and felt a little guilty!
Now on the plane heading home :-( Very sad, to say the least. Overnight to Atlanta, tired...then back to Nashville and work!! Urgh!