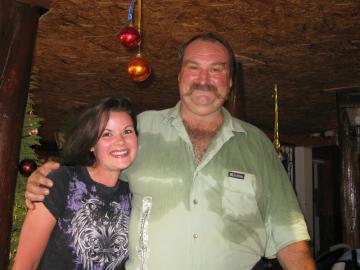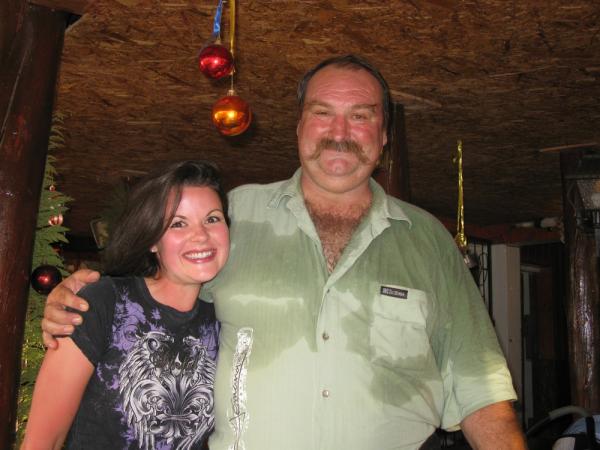 MEYERS' FINAL THOUGHTS:
This has been a wonderful trip, to say the least, but a bit more expensive than I had thought. Wonderful overall! Rapa Nui is a truly magical and mysterious culture. Most likely the history and culture of the Island will never be understood fully. Shrouded by hundreds of years of hypotheses...but no definitive proof. Easter Island is a beautiful, simple place where all of the trouble of the world can be forgotten. That is indeed a very rare occurrence. I love it! Maybe this is a place you run away to...who knows.
More importantly, it is a place where Sharon and I really connected and shared together. That will always make it a very special place. Those will be lifelong memories :-)
SHARON'S FINAL THOUGHTS:
What an adventure! What made this trip to Isla de Pascuela so special to me was not only my raw passion and appreciation for ancient art and cultures but the fact that I almost DID NOT GO!! Putting all else aside, my love for all things simple prevailed :-)
I figured out life just wasn't the same without Meyers and he is who I am meant to spend my life with. This trip was a reconnaissance for me--a rebirth of our relationship and a rebirth of my love and passion for travel to extraordinary places.
These things can be easily masked by the daily hustle and bustle of American life and I truly feel grateful to the people at Adventure Life for a flawless trip. This I will never forget. This adventure incorporated ALL of my favorite things...from Geology to Archeology, to the outdoors and the supernatural...I will never forget my time spent on Isla de Pascuela.
See you on our next Adventure!! Sharon & Meyers