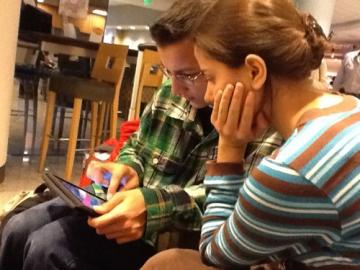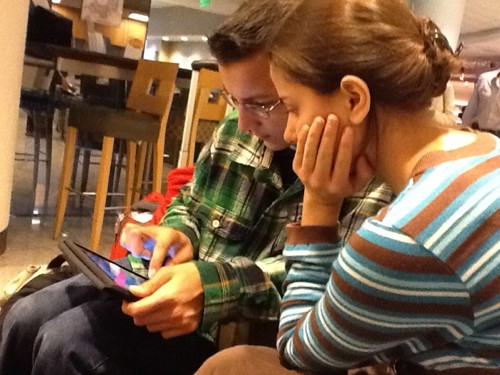 1/14/2011
ALL THAT GLITTERS...
Today we had a hearty breakfast of tropical fruit, scrambled eggs with tomatoes and onions, breads of all kinds and potatoes. Then we were off to the Museo del Oro or Gold Museum in the downtown area of Bogota. Very well done, we thought, as the introductory film not only showed the history of the discovery and use of gold throughout the world, but also, focused on South America, and in particular, Colombia. There were artifacts galore, and an exhibit dedicated to the creation of gold items, mostly decorative. Some were embossed, others were intricately worked in beeswax, covered in clay, fired, melted wax was then poured out. The space remaining was filled with liquid gold, cooled, the 'mold broken', and the unique figure was displayed for all to enjoy.
After perusing the gift shop, we headed back to the parking lot. On the way, we saw a woman dressed in a native costume, who main intent was to draw tourists to the shops and museum complex.
It was good to be back at the Dubberlys. Elaine made another wonderful soup, named 'Ajiaco' similar to yesterday's, with three types of potatoes, rutabagas, peas, carrots, onions, garlic, cilantro, and an herb called, 'guascas'. It was garnished with shredded chicken, and a plate of rice and avocados were eaten along with the soup.
We then drove to a farm outside the city, called Tenjo, about an hour west, to celebrate a Noroccidente deacon's nephew's 18th birthday with a cookout. As soon as we left the Bogota city limits, we were required to turn on our headlights. The open feeling of the roads, the mountains surrounding us, and the fresh air made up for the bumps along the way. The kids in the back of the van delighted in being thrashed and bumped about!
Elaine told us that the speed bumps were called, 'sleeping policemen', and said that many jokes were made about them. It was mentioned that approximately 60% of all flowers purchased in the States come from the farms in this area. We have been informed that Argentinian Spanish can be quite different. In Bogota, 'Tinto' is black coffee....in Argentina, it means wine! We will need to be careful...
Tomorrow we spend the morning at the Dubberly's church, Noroccidente. It sounds like a full schedule. Chau!
After taking a wrong road, Mike had to turn around in a very tight space...but he did it! We arrived safely, and were very warmly welcomed. We were offered a plate of cooked bananas, potatoes, salad, and a variety of meats. One we were familiar with, the other two were, we thought, the pancreas and intestines. Dan was a trooper and tried it, only to squirt the insides all over his hand and chin!
The kids played a nice game of soccer, while the adults chatted. We used our very little knowledge of Spanish to communicate, but no one seemed to mind if we messed up! It was soon time to go, so we congratulated Brian Steven, and took off for home. Since the van was at full capacity, and we needed to go up a steep incline, the three adults offered to get out and walk to the top...no worries!
After a light snack when we arrived home, we played a new card game (to us) called, 'Phase 10'. We all had a great laugh over it...Andrew was at his best, and won both games!
The Dubberly's Internet is down, so we probably will not be able to communicate for a couple of days. So don't worry...we will connect as soon as we can.