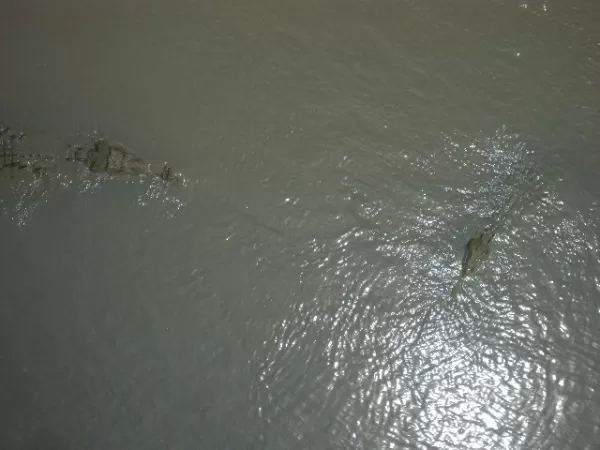 Let me update you on Monday evening: I stopped by the bar on the way to supper at the hotel and met an interesting character along with a nice young lady bartender. After a great dinner that Louise, our waiter, recommended, I returned to the bar to continue my conversation. The fellow tells me he is 73 and a former sea captain on commercial vessels. He is from Corsica originally and lived all over the Caribbean and came here with a girlfriend 18 years ago. I asked if he worked at the hotel since he had the hotel logo on his shirt. He casually indicated to me that he owned the hotel. His seafaring stories were most interesting. We discussed world politics, governments, healthcare and had a grand time. I went to buy him a drink and he would not hear of it and bought me one. I finally had to leave him at 2200 to get some sleep for our 0745 hour, pick up.
Our driver was on time and after a great breakfast we were off. I said goodbye to Louise, our waiter.
The gravel road was no better leaving town. It was pretty bad, but the scenery grand. After almost 2 hours we took a welcomed bathroom stop. Another hour put us at Lake Arenal, where we transferred from our van to a boat to make the last 30 -45 minutes, then another van picked us up for our last few miles to the hotel.
The ARENAL MANOA HOTEL IS JUST BEAUTIFUL! Large rooms, very large walk in shower and beautiful landscape. All is well and I have 1900 hour reservations for dinner. Now to look around the grounds a bit./emr out at 1552 hours, Tuesday.