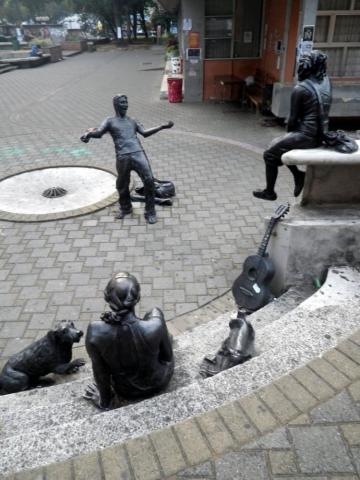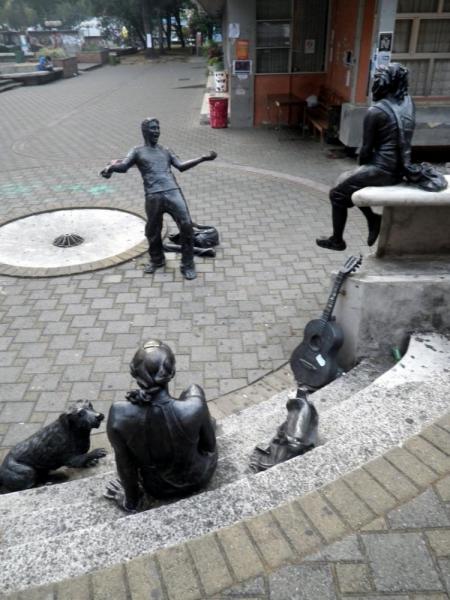 Benny, Marteen and Ursula said goodbye that morning. Andy and I were the only guests for the day but, regardless, Carlos organized another great activity for us - horseback riding and zip lines!
We rode around the property first and made our way to the start of the jungle. We disembarked and started a hike up to the zip line course - another first for me!
With all safety precautions taken, Carlos went first and then Andy and I soon followed. We all rested on a platform built into the trees at least 80 feet off the ground. It was amazing and Carlos explained some guests sleep out there - I was happy this was not on the itinerary as I prefer not to sleep anywhere I need to be attached to a rope.
A few more zip lines circled us back to the platform again where Carlos informed us to get back to the horses we would descend by rope. It was truly harrowing to step off the platform to start the descent (I let Andy be the guinea pig and go first - haha!); but once that step was taken, totally exhilarating.
The morning's activity finished with some more galloping around the grounds. We then enjoyed a nice lunch and had the afternoon off. Andy and I decided to take a half-hour walk down the road to the stream we had seen the day before. We enjoyed the walk and swimming in the stream.
That evening we had a quiet dinner with new guests, Phillip and Jessica from Switzerland. Their English was not strong nor did Andy or I speak French or German, but we managed to have a pleasant conversation with them.
We made the trip again from the dining lodge to our cabin by flash-light and were asleep by 9:30pm thanks to the lack of noise and light. Doctors always recommend your room should be pitch-black when you go to sleep - this was taking it to a whole new level!