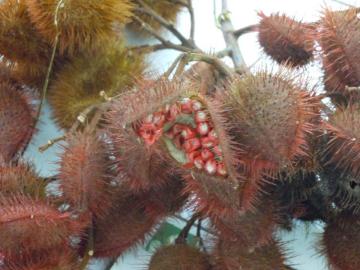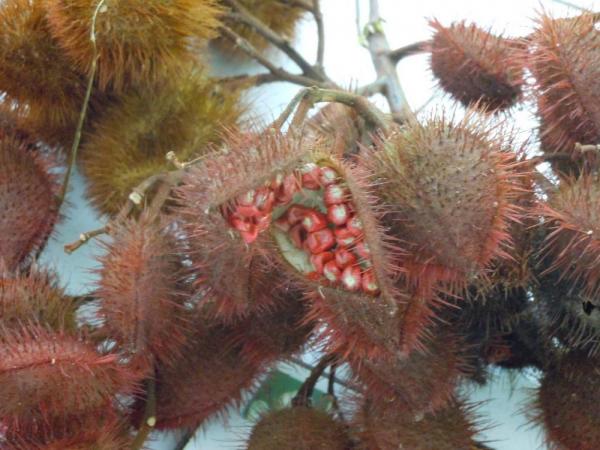 After the exploits of the day before, the day of travel to Monteverde, was welcomed. It was a rainy day - December is at the crossroads between the rainy and dry season so it was a good day to travel and see sights from the comfort of our bus. The road to Monteverde took us round the large lake that was formed when Arenal erupted in 1968. Along the way, the roadside was filed with Sobralias and other orchids. "Stop the bus" was a common outcry so we could explore further. And as we traveled, we were thinking of our next adventure along the way. We had ideas!
As we got closer, rainbows began to appear and multiply in every direction. We arrived on a cool, rainy evening determined to work a canopy walk into our already packed schedule. The folks at the Cloudforest Lodge were willing to accommodate - little did we know they thought we wanted to do a Zip Line Tour of the Canopy - at night - in a driving rain! Opps! Not quite our speed though others might have enjoyed.
No problem; a night tour of the forest was quickly substituted where the night's creatures - tarantulas, coati, frogs and even some orchids (a Telipogon no less!) were spotted.