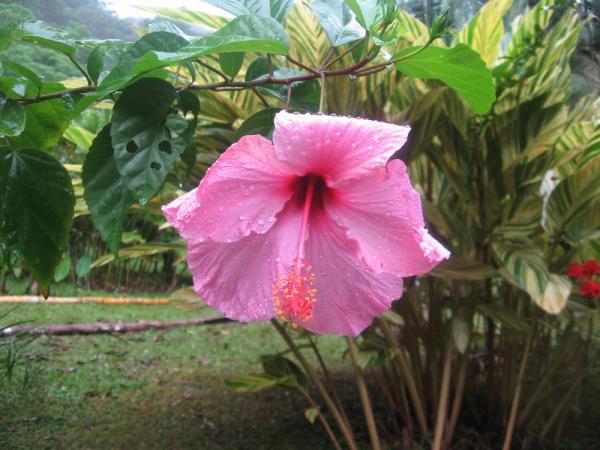 We started with a rainforest hike near Corcovado National Park. The group moved slowly with frequent stops. Matthew eventually became restless so I branched away from the group to take him back to the beach. He had fun filling a cup with water, sand and rocks and letting the waves crash against his legs.
A trio of hungry capuchin monkeys arrived to watch the crew set up our beachfront buffet. We took lots of great pictures as they scurried along the treetops just overhead.
Matthew wanted to take a boat ride so we road the zodiacs back to Pacific Explorer and then returned for lunch on the beach. As always, the food was amazing and plentiful.
Back at the Pacific Explorer, we put "Snow White" in for the eighteenth time and hoped Matthew would take a nap.