As a self-proclaimed "foodie", I thought I would designate a post as a culinary tour of our trip.  Jordan and I REALLY enjoyed the "comida tipica", or common dishes, in Costa Rica.  When one thinks of rice and beans it probably seems a bit lackluster.  However, when done WELL, they are delicious.  There is also much to be said for eating what the locals eat - it is a component that can truly submerse travelers into a culture.  You know what they say..."when in Rome, do as the Romans do".  In Costa Rica they say "buen provecho".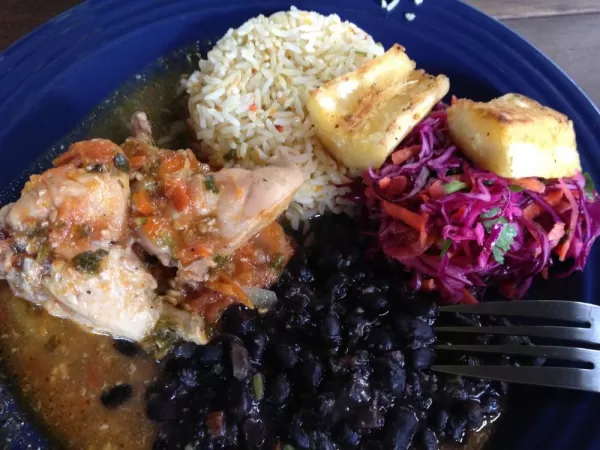 Traditional "casado", which means "marraige".  Seasoned rice, beans, cabbage salad, plantains, and stewed chicken.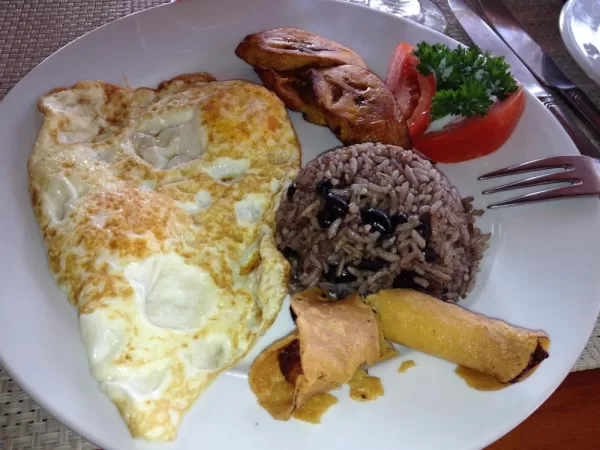 Traditional breakfast of eggs, rice & beans, plantains, and fried tortilla-wrapped cheese.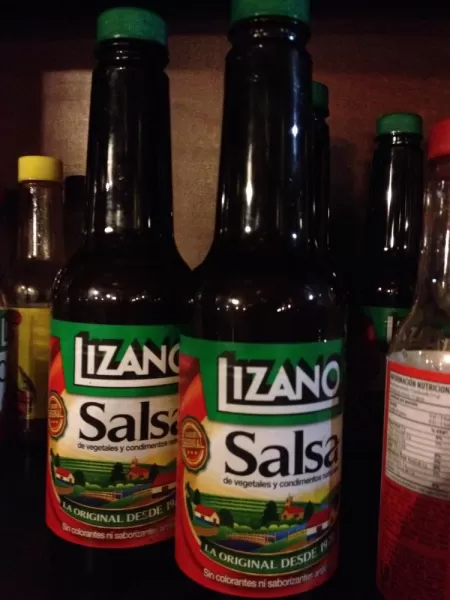 Salsa Lizano accompanies EVERYTHING in Costa Rica!  I loved it...Jordan was not huge fan.  It tastes similar to Worchestershire sauce...don't let the strange green color fool you.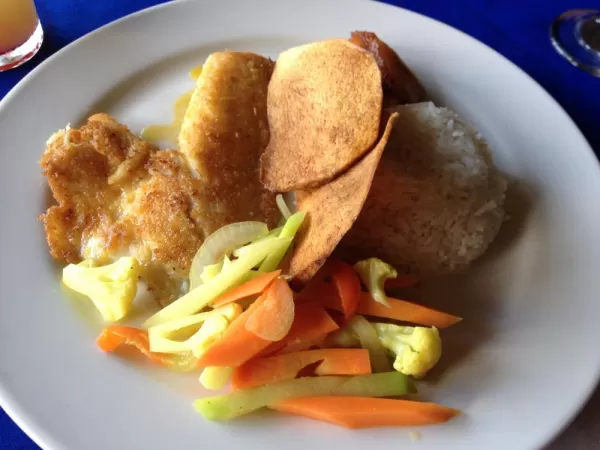 Fried local tilapia, crispy plantain chips, rice, & vegetables.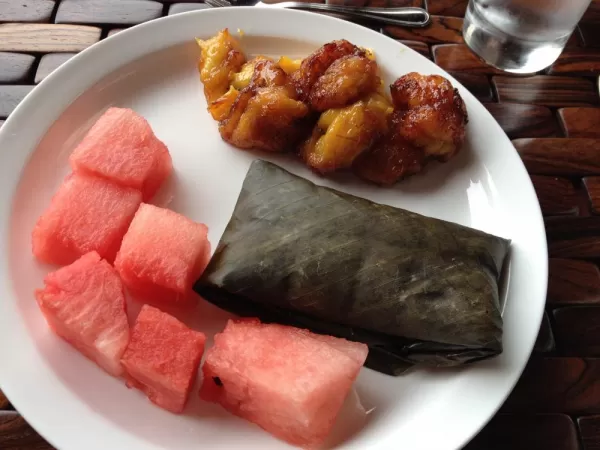 Breakfast of champions!  Tamale, fried plantains, and fresh watermelon.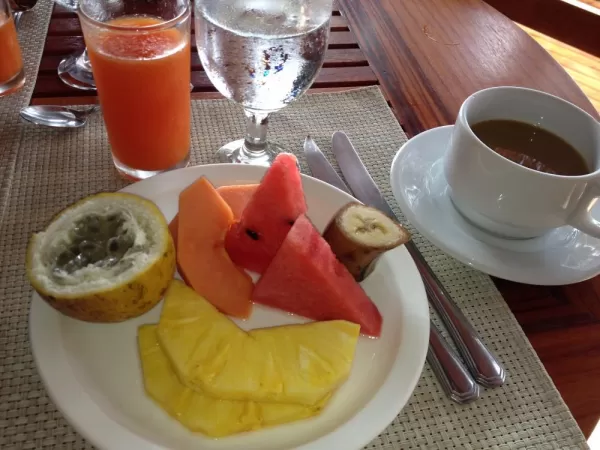 Fresh fruit and fresh juice were elements of almost every meal we had.  Here we had granadilla, pinapple, papaya, watermelon, banana, and papaya juice.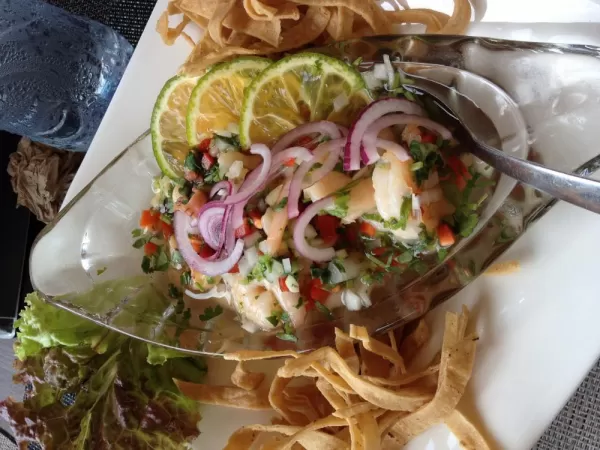 Fresh seafood ceviche on the shore of Puntarenas.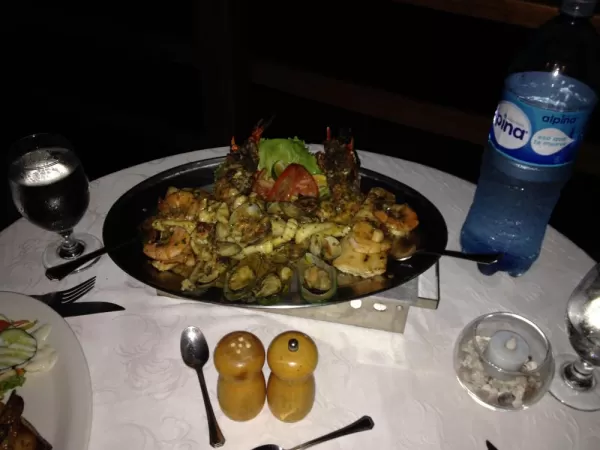 Mixed seafood grill at Tango Mar: Octopus, calamari, mussels, shrimp, lobster tails, clams, fish, oysters, scallops.
Chorreadas con natilla, empanadas, ​patacones con salsa, guacamole. We also enjoyed casado, horchata, pejibaye, cas, guanabanas, and torta chilena during this last meal in Costa Rica.