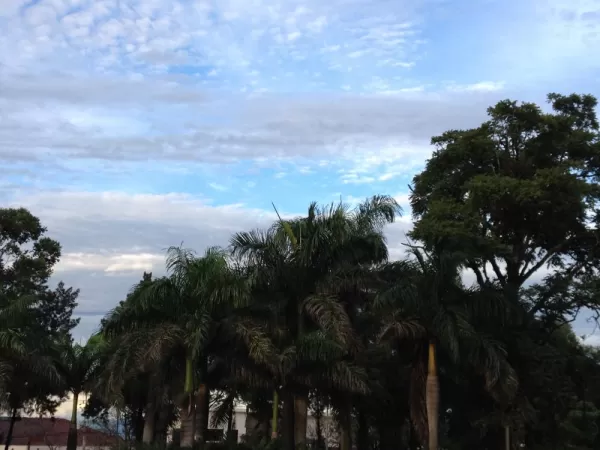 Buenos Dias, San Jose!  Greeting our first morning in Costa Rica.
Wake up call on the Pacuare!
After an initial night in San Jose, due to a late flight arrival, we started our journey with a bang!  We got up EARLY that first morning in Costa Rica to begin our rafting adventure on the Pacuare River.
The Pacuare is one of the top FIVE commercial rafting rivers in the world, so we felt really fortunate to get to experience it.  We rafted Class III & IV rapids...over 70 of them throughout the day!  It was simultaneously invigorating, FUN, thrilling, and frightening.  Despite occasional flashes of fear that overtook my mind, it was by far MY FAVORITE activity from our trip.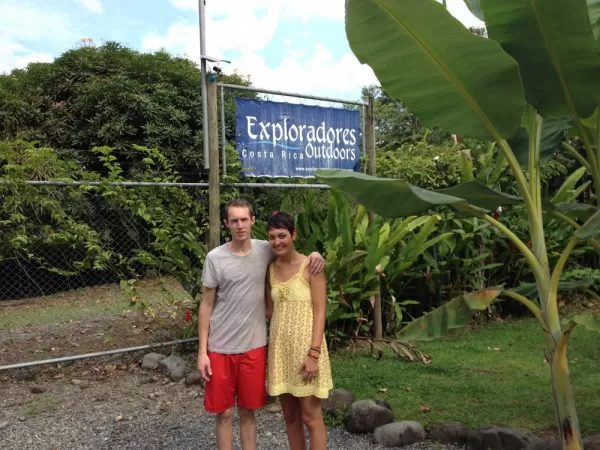 We survived the Pacuare!  Back at base camp after changing out of our soaked clothes.
Selva Verde - A jungle experience.
After a day of adventure, we were taken to our first "home" of the trip...Selva Verde.  This ecolodge is located on a 500 acre reserve, so opportunities to observe wildlife and vegetation abound!  We sighted multiple toucans, a giant iguana, and "Jesus Christ" lizards known for being able to run across water.  Selva Verde has a suspension bridge over the Sarapiqui River that we swayed down and took in some neat views.  Our cabana overlooked the rushing river, and lush green was as far as the eye could see.  We were truly deep in the jungle.
The soft roar of the river and the thick canopy overhead gave me a sense of peace.  However, when the sun goes down and everything is PITCH BLACK...I mean, darker than any dark I have experienced...it gets a bit interesting.  All you hear are the sounds of the surrounding jungle, but you cannot SEE anything anymore.  Your headlamp provides enough light to follow the path and catch a glimpse of the lizard scurry across or see the gigantic spider hanging in its web above the walkway.  Similar to the Pacuare, extremely fascinating but a bit frightening at the same time.  If nothing else, I will be a stronger person after this trip...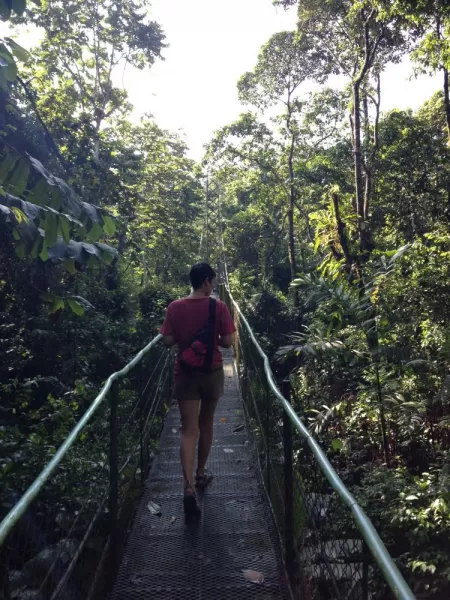 Starting out on Selva Verde's suspension bridge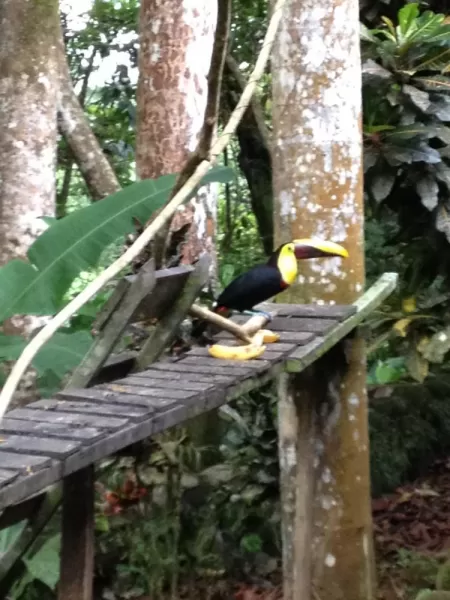 One of the many toucans we sighted.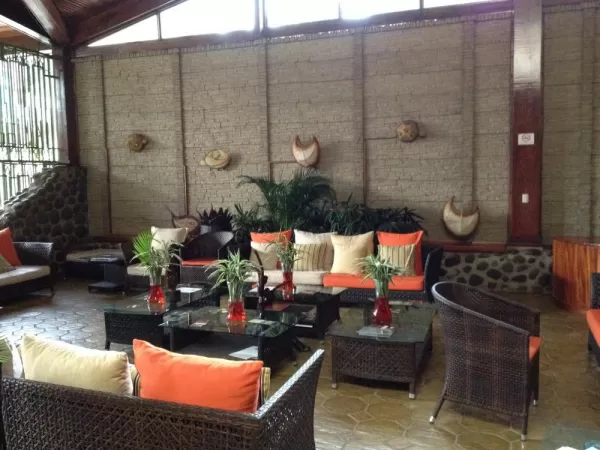 Selva Verde lobby.  They do an excellent job at making your jungle experience comfortable but still authentic.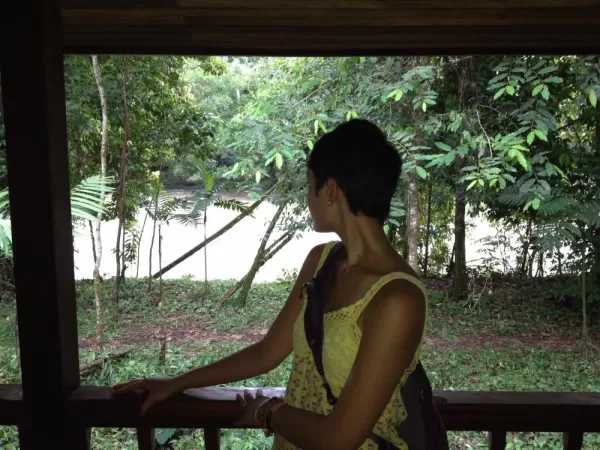 View of the Sarapiqui River from our room balcony.