Croatia is a relatively small country on the Adriatic Coast with a mild Mediterranean climate and a beautiful varied terrain. Crystal clear waters, towering limestone cliffs, olive groves and vineyards make for a pretty idyllic landscape.Tourism in Croatia goes back to the 1800's, but it has become one of the most visited countries in the Mediterranean, and more recently, in the last few years, they have become a hotspot for American tourists. It's easy to see why there is such a draw, the incredible scenery, storied, fascinating, history and lovely climate - not to mention the incredibly popular HBO show, Game of Thrones, was filmed there.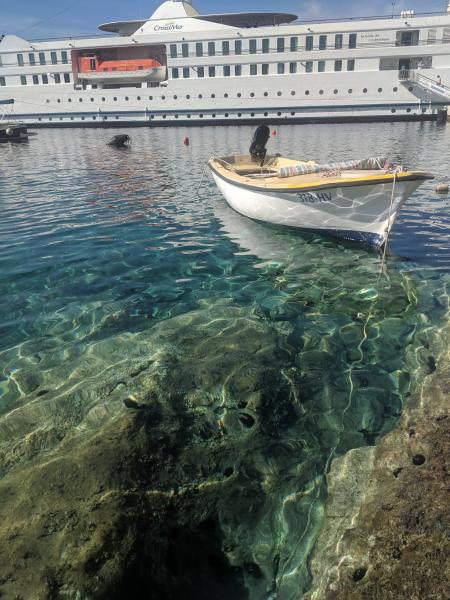 While tourism has made the country more accessible, it also means more crowds, drawing nearly 20 million visitors in 2018. Because of the geography of the country, large cruise ships - I'm talking 4,000 passengers aboard - frequent the larger coastal ports. A great alternative to these mega-ships is a small, under 200 passenger, cruise ship. While you still have the benefit of traveling with ease, essentially a floating hotel, and the ability to cover a lot of ground during a short amount of time (often while you're sleeping - we were able to visit nine different towns and cities over six full days), the ship is able to access more remote ports and islands due to its swallow draft and maneuverability. If our ship wasn't able to dock due to size, the staff could relatively quickly disembark the passengers via tender.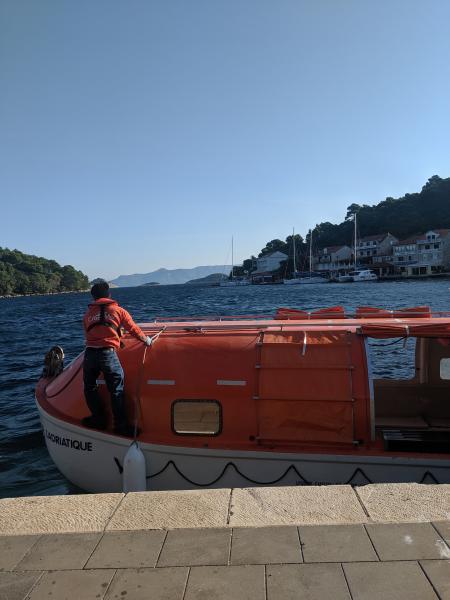 The ship we called home was the 200 passenger, La Belle de l'Adriatique. The ship wasn't completely full during our cruise, likely because it was toward the end of the busy season and we had closer to 160 passengers on board. We started and ended our cruise in the port city of Dubrovnik. Due to the other ship traffic, our original itinerary was slightly amended to avoid some of the larger cruise ships, and hopefully, find some less busy destinations during our visit.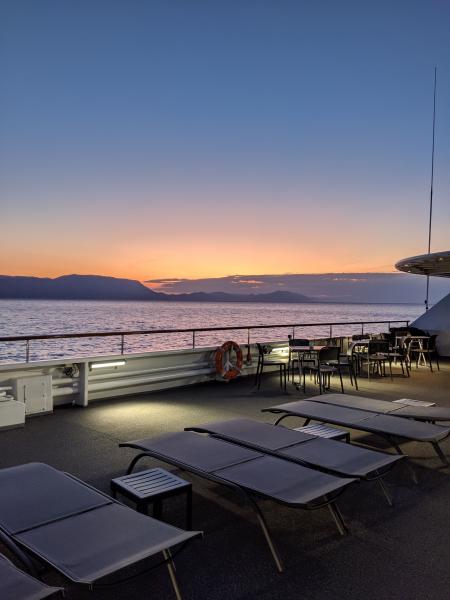 The primary demographic onboard was French-speaking, there was a large Dutch tour group, and a handful of couples from other European countries including Great Britain, Spain and Germany. The staff did a great job of making everyone feel informed and included. Announcements were made in French, English, Spanish and Flemish. The small group of English speaking guests were seated together for meals, which meant conversation flowed easily.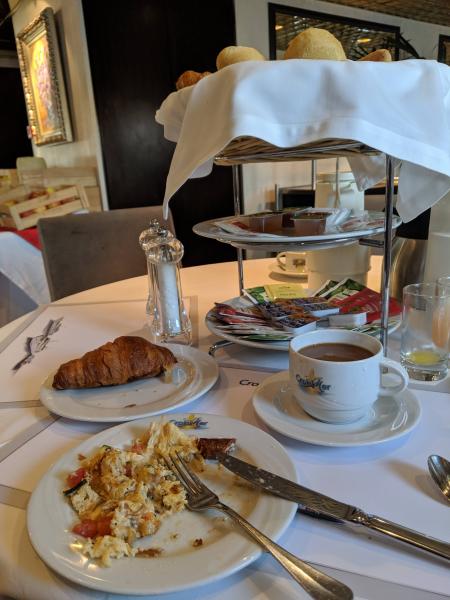 Our daily schedule was relatively similar each day.
Example of Daily Schedule:
7 AM-9 AM: Breakfast open in the dining room
8:30 AM: Meeting in the main lounge to disembark by tour group (English speaking passengers in our case)
9 AM-Noon: Morning excursion (Pre-booked options included 'active' excursions or guided city tours or passengers could opt for free time to explore on their own)
Noon: Back on board for lunch
1 PM-2 PM: Free time
2:30 PM-5 or 6 PM: Afternoon excursion (Pre-booked options included 'active' excursions or guided city tours or passengers could opt for free time to explore on their own)
6:30 PM: Cocktail hour and games in the lounge
7 PM: Dinner in the dining room 
9 PM: Evening entertainment in the main lounge