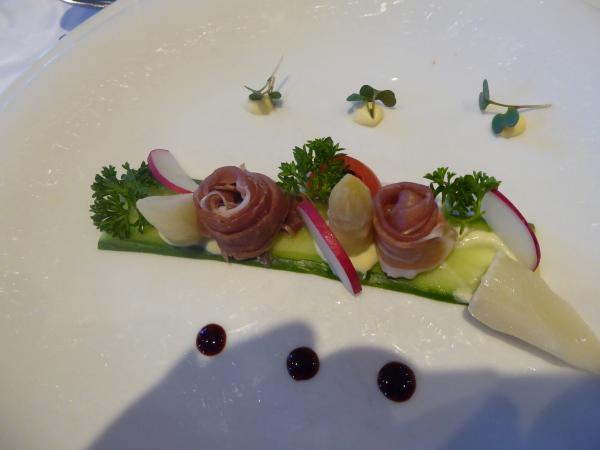 If you had no other reason for choosing a river cruise, the incredible gourmet food would be enough. Every meal is an experience- elegantly presented and equally delicious.
Special foody events highlighted the cruise. Nearly every traveler made sure to sign up for the complimentary, elegant chef's table 7 course dinner. Dinner consisted of unusual 'tastes' such as cheddar sorbet and minted lamb.  The dinner was offered in a private dining room for groups of 20 or less with a dedicated chef.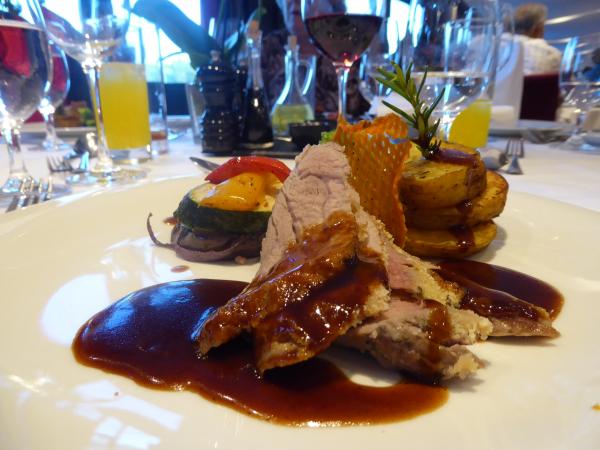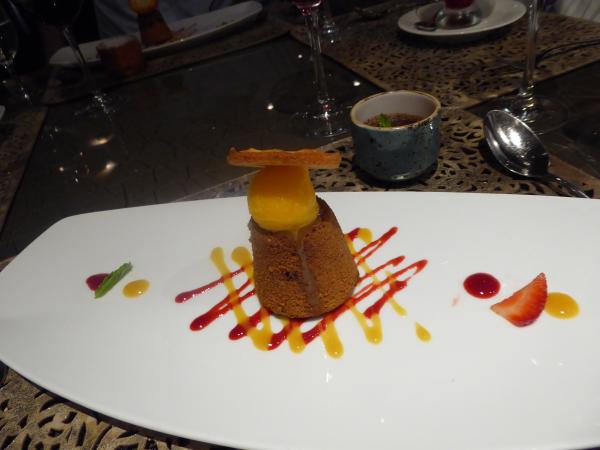 Wine pairings were always carefully though out, allowing us to taste the flavors of the local region.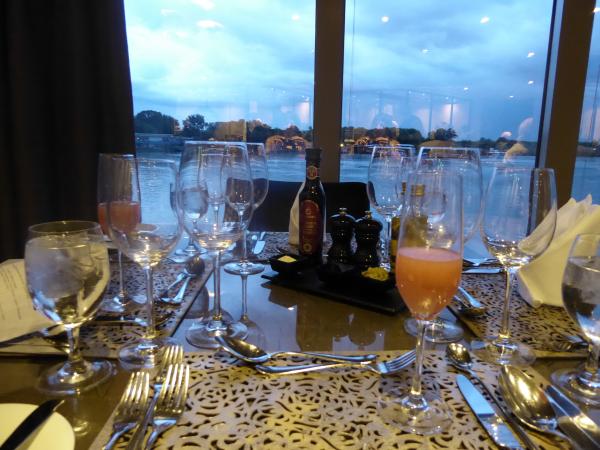 A favorite dinner of mine was the Chaîne des Rôtisseurs dinner celebrating our ship's inclusion in this international culinary society.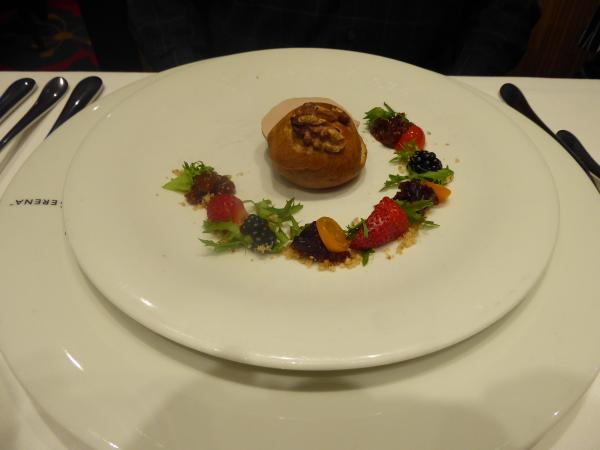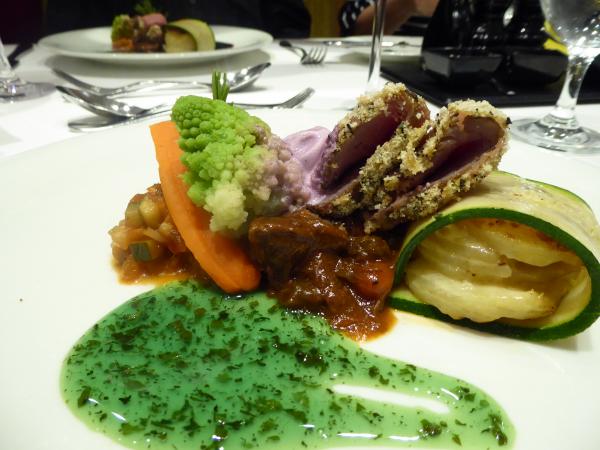 Even the 'mundane' ice cream sundae was an event with multiple servers, 3 gelato flavors and at least 10 topping choices.