Walking onto the Amalea during the holiday season is walking into a winter wonderland. Strings of lights and garland line the staircases and billow in the windows. Each cabin door is decorated with a wreath and the dining room has lovely holiday lamps with blowing snow and winter scenes.
During the first day onboard, travelers were invited to decorate the Christmas trees with fancy bulbs and garland. A pickle ornament was also hidden on the ship (perhaps a German tradition, but more likely something US German descendants adopted). The finder received a large wrapped gift.
One night, we set out one shoe each outside our door for Father Christmas or Krampus (terribly devilish looking figure said to visit naughty children). We each received a chocolate figure of one or the other.... guess I better start being good as it was Krampus that filled my shoe!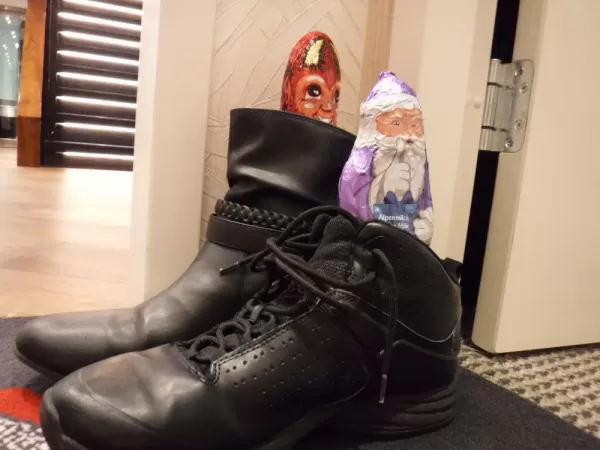 Another day we opted to stay onboard for the afternoon and decorate gingerbread.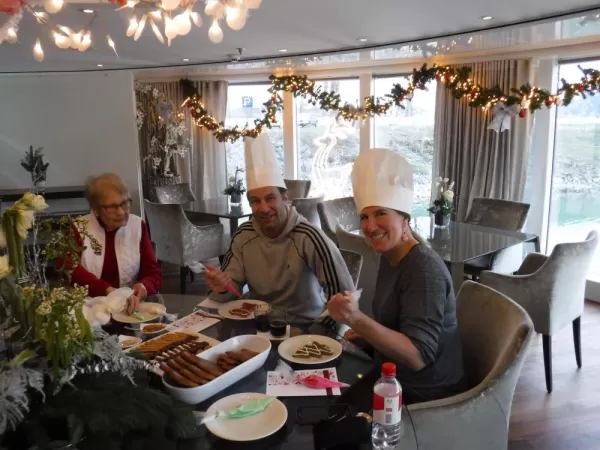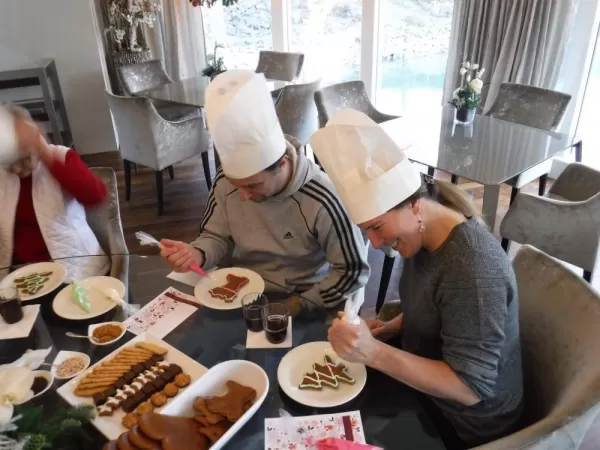 On a separate evening, the staff sang Christmas carols and Santa arrived with presents!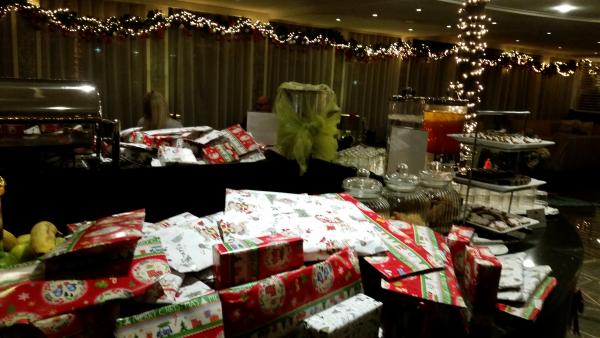 Off the ship the towns are getting more and more ready for the holidays with Christmas markets opening each day and lighted streets. Onboard they have also started offering holiday treats such as mulled wine when we return from an excursion.
This is definitely a great way to kick off the holiday season!