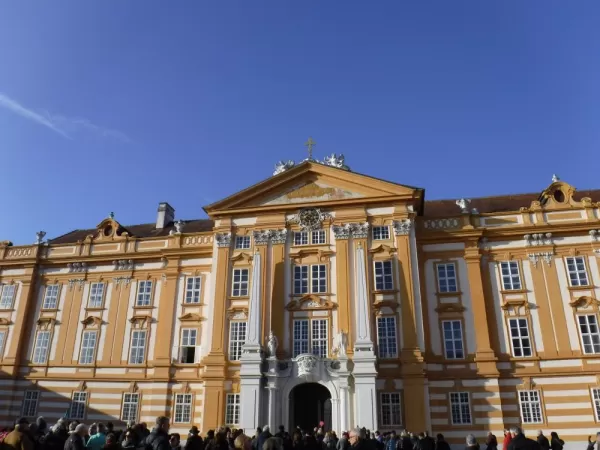 We started the day at the Melk Abbey, a grand baroque building with 500 rooms dripping in opulence. Guides were lovely but I much preferred the scenic walk back down the hill thru the charming town of Melk to the extravagant abbey.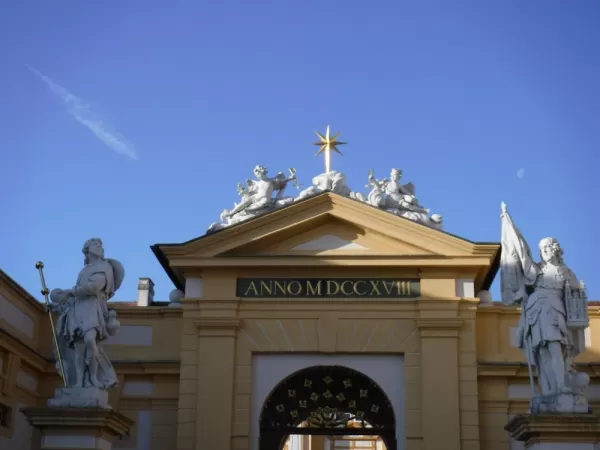 Back onboard we had our nicest weather of the trip. We enjoyed the gorgeous scenery of the Wachau valley sailing downstream from Melk to Durnstein. Though there was still a chill in the air, I stayed cozy in the hot pool on the sundeck, admiring the castles we passed while soaking in the warmth! 
After lunch we opted to skip the afternoon excursion in Durnstein so that we could decorate gingerbread cookies in the Chef's Table restaurant. We were given gluhwein and chef hats and went to work on our cookies!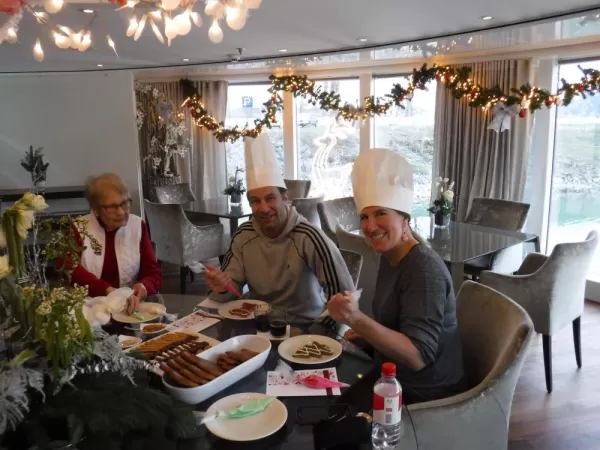 When we finished, there was still an hour or so until sunset and Durnstein did look exceptionally charming so we decided to walk into town. At the front desk, the receptionist asked if we were walking up to the ruins of Durnstein castle perched high on the mountaintop overlooking the town.  I hadn't thought we had time so I jumped at the offer and he gave us directions to the cobblestone walking trail. The walk up was lovely with signs talking about the history and legends of the area including the 4 months that Richard the Lionhearted had been imprisoned here.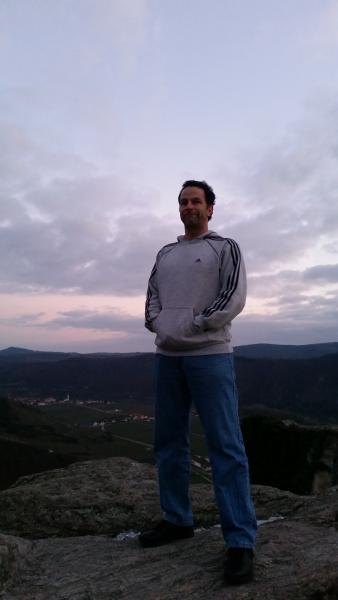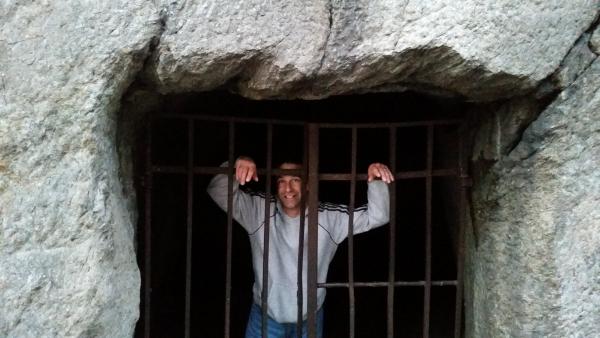 Once at the top we had stunning views of the Danube and the Durnstein Abbey below. We had the fortress to ourselves as dusk fell over the mountaintop and the castle lights came on. Considering the castle was built nearly 900 years ago (1130), it was remarkably intact. Sitting over 1000 feet above the Danube, it is the most imposing structure in the area.
We made it back to town in time to catch a few souvenir shops still open and ride the 'fun train', a cute trolley, back to the ship.