Have questions? We're here.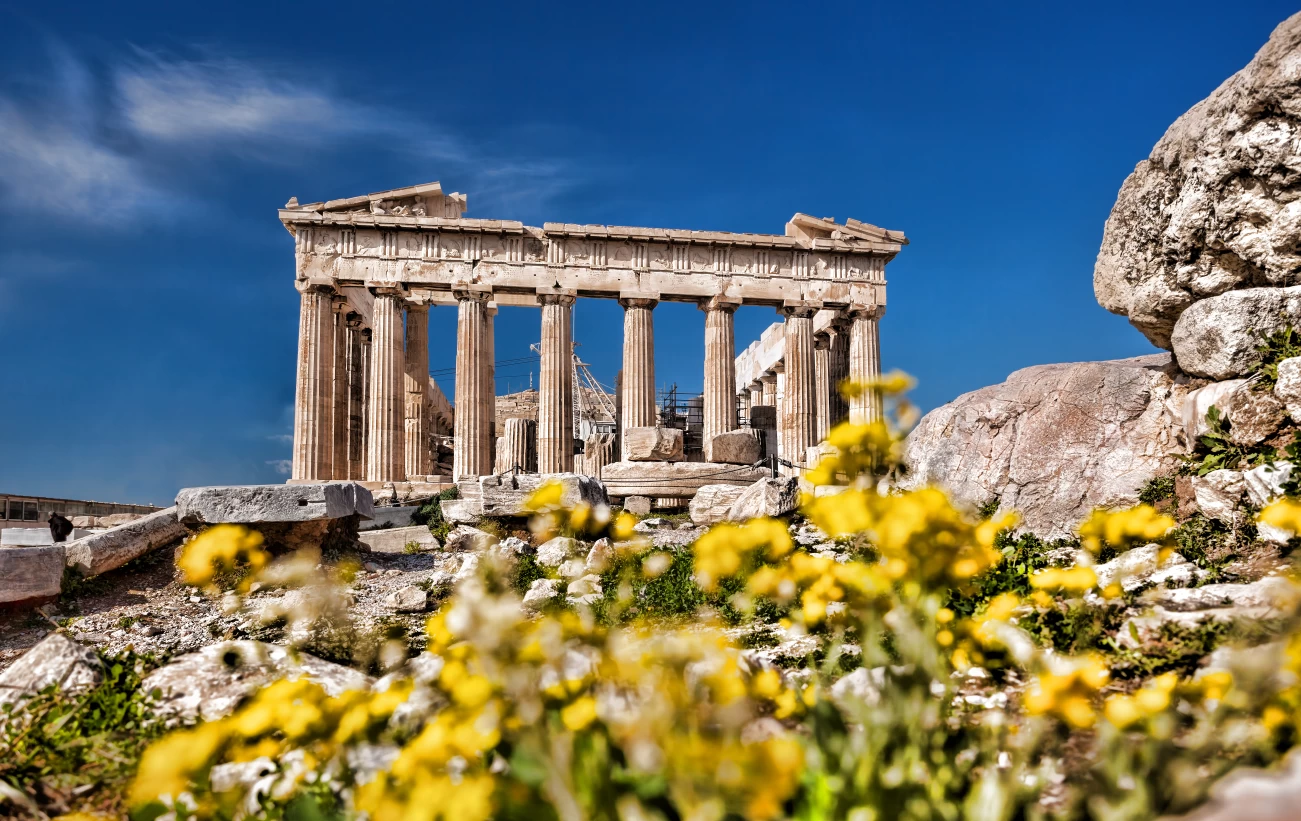 The Cyclades- Blue and White Island World
Piraeus to Piraeus - Example 8 Day Cruise aboard Sea Cloud
Get inspired by the possibilities.
Build your ideal trip.
Board Sea Cloud on this 8-day cruise exploring highlights of Greece, visiting the Peloponnese, Dodecanese, and Cyclades island groups. Depart from Piraeus, the port of Athens, the ancient heart of the West. Cruise to Monemvasia, once a trading center in the Byzantine empire, and today a retreat for Athenians. In the Cyclades, visit Naxos, with its charming fishing villages, sparkling beaches, and Venetian castle, and Syros, home to one of the most beautiful island towns in Greece. Cruise around scenic Cape Sounion before returning to Piraeus.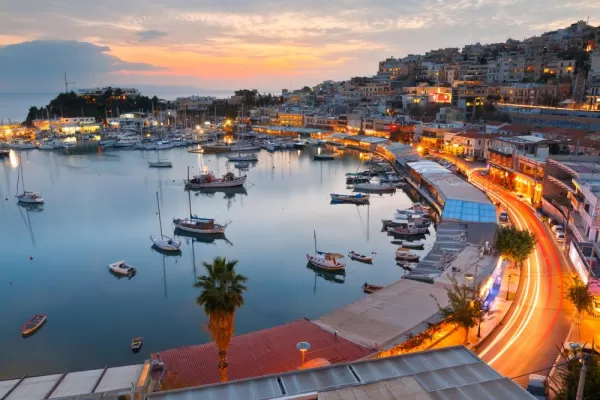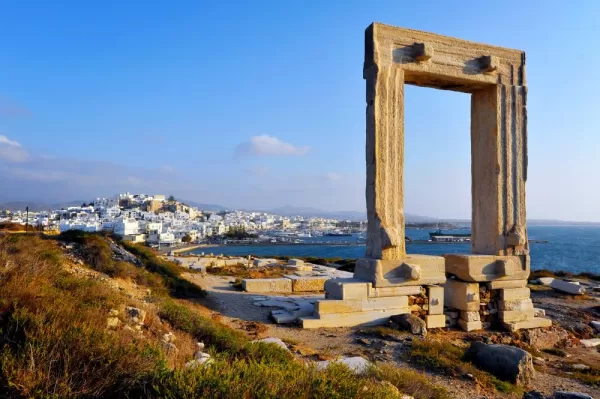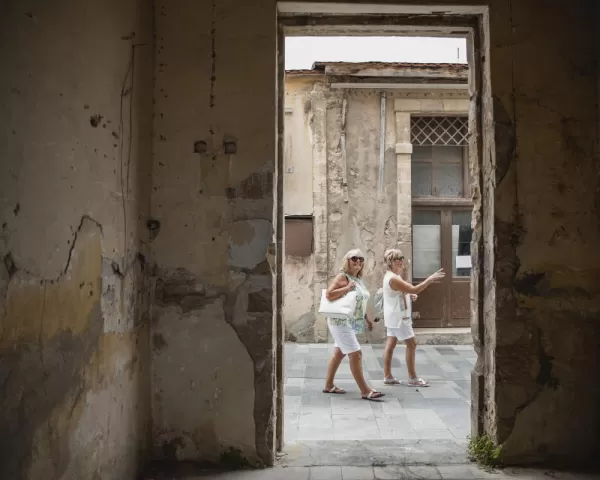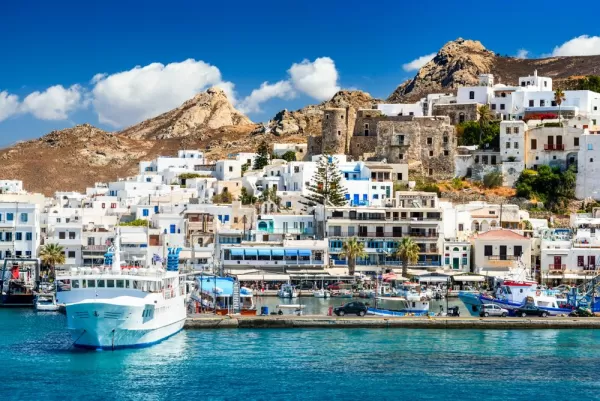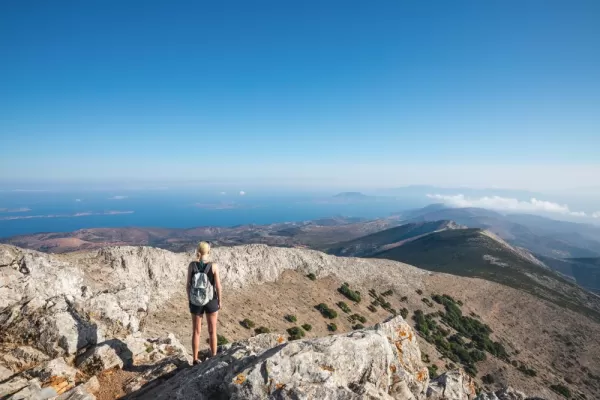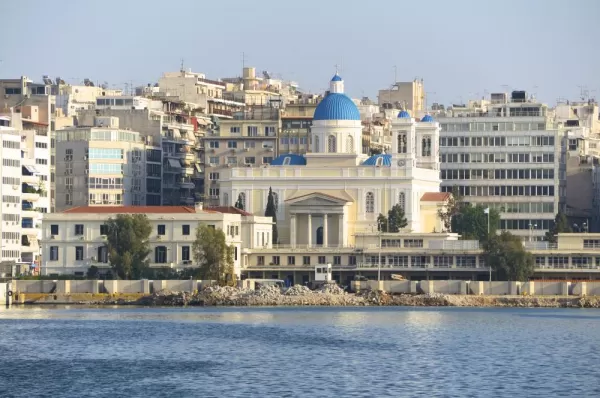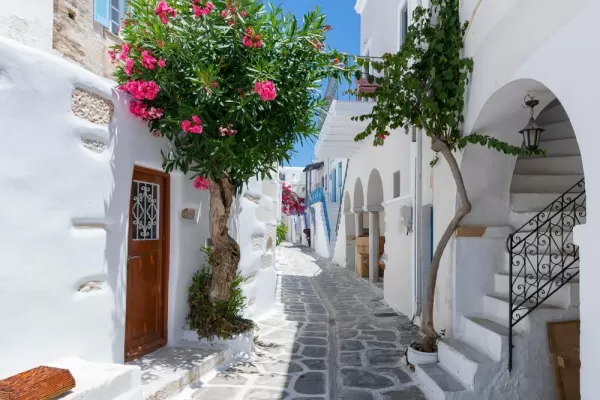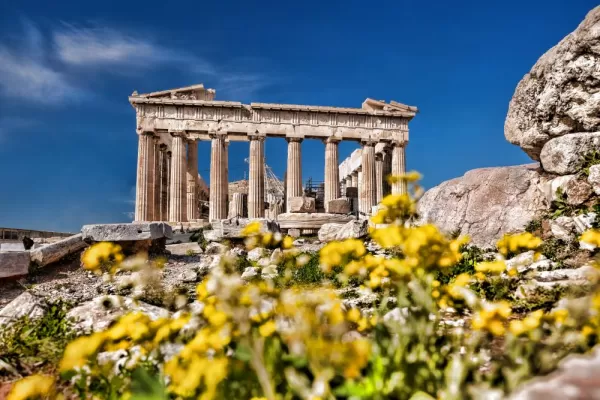 Marvel at ancient Classical art and architecture in Athens
Explore the unique fortress city of Monemvasia
Visit a variety of islands in the Dodecanese and Cyclades
Relax on the sparkling beaches of Naxos
Amorgos
Astipalea
Milos
Monemvasia
Naxos
Syros
Full Itinerary
Expand All
Day 1: Athens (Piraeus), Greece | Embark
Begin your journey in PIraeus, the port of Athens. This ancient city is considered the birthplace of Europe, of philosophy and of democracy, and is the embodiment of the Olympic ideal. World-famous and a UNESCO World Heritage Site since 1987, its landmark is the magnificent Parthenon temple, high on the Acropolis in all its glory. At the foot of the Acropolis hill is the Plaka, the oldest quarter of Athens, and the world's most modern archaeological museum, the new Acropolis Museum, has been here since 2009. Explore the city before boarding your ship.
Day 2: Monemvasia | Peloponnese
1 Breakfast, 1 Lunch, 1 Dinner
The little town of Monemvasia is nestled closely against a rock that lies just off the coast. This impregnable fortress was an important trading centre in Byzantine times. Today it is a weekend retreat for wealthy Athenians. Behind its walls, discover the beautifully restored lower town, and meander through the tranquil narrow lanes. This picturesque little town on a rock transports you back in time to the romantic Middle Ages, when it was exceptionally modern and lively.
Day 3: Milos | Cyclades
1 Breakfast, 1 Lunch, 1 Dinner
The unique character of Milos' landscape was formed by volcanic activity. Hot springs, spectacular cliffs, and distinctive rock formations give the various beaches their own individual character. The colors of Milos are most obvious where the water meets the stone and forms the coastline. Minerals have colored the sand and stones and each rock along the coastline seems to glow in a different color. Plaka, the picturesque old capital with its typical dazzling-white houses, is overlooked by a mighty castle that offers a superb view over Adamos Bay and the surrounding islands.

v

Day 4: Astypalea | Dodecanese
1 Breakfast, 1 Lunch, 1 Dinner
Seen from above, Astypalea looks just like a butterfly that has landed on the blue Aegean waters. The little island jewel has kept its authentic charm to this day: Among innumerable beaches, the crystal clear water, bright white lanes and red windmill roofs, visitors become one with the relaxed Greek island routine.

Learn about the privileged history of the 12 islands in the Aegean Sea known as the Dodecanese Islands.

Day 5: Amorgos | Cyclades
1 Breakfast, 1 Lunch, 1 Dinner
The magic of the rock monastery - At 300 meters (984 ft) above the deep blue sea, the monks ae truly close to heaven. The white monastery of Panagia Hozovitissa is so tall and narrow, it almost seems to grow out of the steep cliffs. A labyrinth of corridors connect its eight floors; and every now and then, through a rock window, you catch a breathtaking view of the Aegean Sea.

The Cyclades is an island group in the Aegean Sea which refers to the way these islands encircle the sacred island of Delos.
Day 6: Agia Anna | Naxos
1 Breakfast, 1 Lunch, 1 Dinner
In the south of Naxos lies the idyllic fishing village of Agia Anna, with its secluded tavernas and beach bars on the small promenade. On both sides, lovely bays and beaches entice you to swim in the crystal-clear water. The huge Venetian castle in the island's capital, only a few kilometers away, once protected the city from attackers. Today it offers a stunning view over the whole island in all its glory.
Day 7: Syros | Cyclades
1 Breakfast, 1 Lunch, 1 Dinner
Although the capital of the Cyclades is situated on the tranquil and traditional island of Syros, outside of the town this seems the most remote island of them all. Ermoupoli, one of the most beautiful island towns in Greece, was built majestically on two hills. Its architecture is exceptional and the numerous monumental neo-classical buildings give the impression of a large, elegant town. Passing over the hill, the spaciousness and vastness transform into a maze of lanes and give a medieval impression.
Day 8: Athens (Piraeus), Greece | Disembark
Return to Piraeus. Disembark after breakfast to explore Athens, return home, or continue on your independent travels.
Dates & Prices

These approx. 9.5 m2/102 sq ft cabins with their upper and lower single beds (each 80 cm x 200 cm) once accommodated the ship's officers, and their original features exude a romantic charm. These cabins can be ventilated with fresh air both day and night as the cabin door leads directly to the Promenade Deck beneath the bridge.

These cabins are each approx. 10.5 m2/113 sq ft and located on the Promenade Deck. They are furnished similarly to Cat. 3 cabins.

Located on the Promenade Deck, each of these outside cabins also features panorama windows, a marble bathroom with a fitted shower and a substantially sized wardrobe. They are approx. 12.5 m2/135 sq ft in size with two single beds (each 80 cm x 200 cm).

Each of these cabins features a marble bathroom with a fitted shower, two single beds (each 80 cm x 200 cm) which can be placed together, a substantially sized wardrobe and additional built-in storage space. Their location on the Captain's and Lido Deck and their design, featuring two panorama windows, mean these approx. 13.5 m2/145 sq ft cabins feel extremely bright.

These two double-bed cabins are located on the Captain's and Lido Deck and feature unique corner panorama windows. Approx. 13 m2/140 sq ft in size, they offer a substantial wardrobe, a double bed with two mattresses (each 80 cm x 200 cm) and a spacious, elegant bathroom with a fitted shower.

Warm and bright tones dominate these approx. 18-20 m2/198-215 sq ft deluxe outside cabins fitted with a double bed (160 cm x 200 cm) The cabins feature a modern elegance, generous storage space and a walk-in closet and a marble bathroom.

Main Deck. Portholes, two single beds or king bed with two separate mattresses, one or two chairs, nightstand, decorative marble fireplace, walk-in closet, safe, A/C, private bath with shower or tub.

Main Deck. Portholes, large double bed, two armchairs, antique nightstands, table or antique secretary, decorative marble fireplace, desk, walk-in closet, safe, A/C, private bath with tub and portholes.
7 Breakfasts, 6 Lunches, 7 Dinners
8 Nights Accommodations
Accommodations as listed
Ground transportation as listed
Activities as listed
Meals as listed
Professional English-speaking guide
Port Fees
Wine, beer, juice, and soft drinks served with lunch and dinner on board ship
Welcoming bottle of champagne in your cabin
Fresh fruit basket in your cabin, replenished daily
All alcohol-free coffee and tea specialties
Bottled water on the excursions
Use of snorkeling and waterskiing equipment is free of charge
Gratuities
Travel Insurance
Personal Expenses
Flight costs (please request a quote)
Additional excursions during free time
Fuel and transportation surcharges (when applicable)
Inquire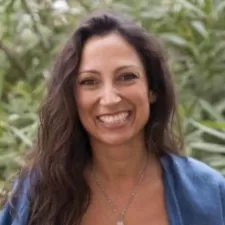 We Love to Talk Travel
Call
1.800.344.6118
or
Chat Now
We are so glad that we chose Adventure Life. The service is top-notch. Everything is well taken care of and we just have to print the documents and go. Franny even gave us timely updates on possible airport strike.
KC Chan
Greece Travel Guide
Favorite Greece Cruises