The Best time to Visit Guatemala
Guatemala's "Land of Eternal Spring," the cool, dry season months from December to February are the best and most popular times to visit Guatemala.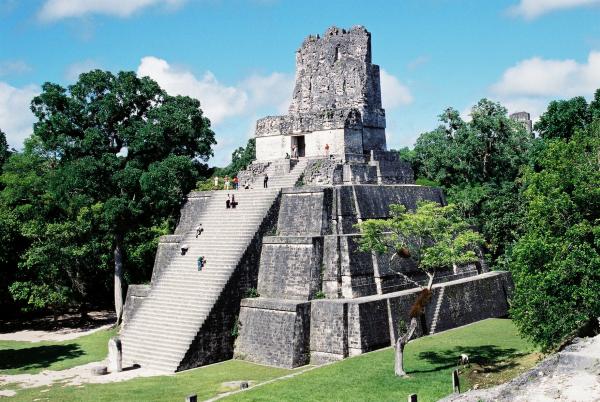 Although the average temperature is warm for most of the year, the regional differences in temperature can be significant.
Highland destinations like Antigua, Guatemala City, Chichicastenango, and Atitlan feature low humidity, daily temperatures between 64-82°F (18-28°C), and cooler nights. Make sure to pack layers if you're planning to stay in these high altitude areas around 4,260-6,890' (1,300-2,100 m) above sea level.
Contrasting with the highlands are the humid, low-lying jungles around Tikal, with temperatures that often surpass 85°F (30°C). If you can stand the steamy heat, then witnessing the lush Peten jungle and the impressive ruins and ancient pyramids of the area are a worthy reward. 
The coastal region enjoys hot temperatures all year round.
Dry season (summer):
Due to the clear skies, the coolest nighttime temperatures occur in December and January, with occasional snowfall and frosts at high altitudes. In the lowlands, this is a great time to visit because the lush greens from the rainy season are still present but the climate is much drier.

 

For most of the country, this is the best time of year to visit Guatemala. April and May are the hottest months.

 

Make sure to book your hotels & make your reservation far in advance if you're planning to travel during these months, especially for the busy Easter season.
November
December
January
February
March
April

Wet season (winter):
The skies are normally a mix of sunshine and clouds and you can expect periodic short tropical downpours in the late afternoons, clearing for the evening.

 

July - October tend to be the wettest months, making this the worst time to plan a beach vacation in Belize.

 

May
June
July
August
September
October