The following is a guest post from the non-profit organization Cooperative for Education, whose mission is to break the cycle of poverty in Guatemala through education.
We're excited -- even more excited than that one time we got two Snickers from the vending machine for the price of one (although that was a
great
day). This exhilaration stems from the fact that
Adventure Life
completely rocks
and has very generously given us,
Cooperative for Education
(CoEd), a grant to further our mission to break the cycle of poverty in Guatemala through education. The best part? This grant is
already being used to improve life for primary school students and their families
in rural Guatemala through the
Culture of Reading Program
(CORP).
These engaging story books are just one of the many ways CORP fosters reading and learning among primary school students in Guatemala.[/caption] The CORP program is intended to
foster a lifelong love of reading and learning
in children by providing teachers with best practices in reading instruction, as well as a selection of engaging story books. If Ismelia, a first grader currently in the CORP program at La Canoa primary school, is any indication,
CORP is achieving its goal in every way
. Her mother, Irma, is
astounded by Ismelia's interest in learning
. She states, "When Ismelia comes home after school, all it takes is a simple question like 'What did you do in school today?' and Ismelia tells me every detail about her day—she even repeats the dramatizations and songs they do." Irma goes on to explain that Ismelia's older brother, now a sixth grader, didn't learn how to read until second grade, so
she is absolutely amazed that Ismelia is already reading and writing
less than two months into her first grade year.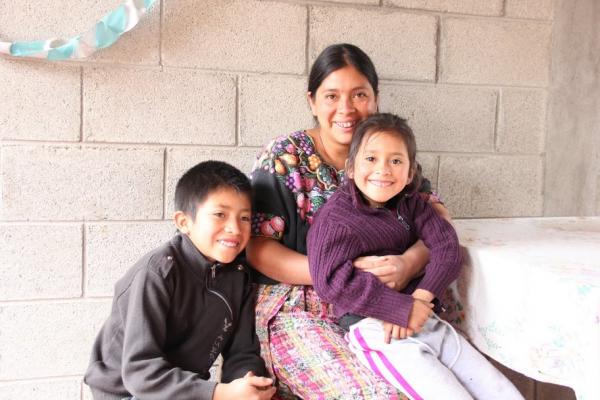 Ismelia is just one example of the thousands of students who are falling in love with reading and learning thanks to Adventure Life's help. Irma takes great pains to ensure that Ismelia never skips a day of school, stating, "
I don't want her to miss out on a single moment of the wonderful learning experience she is getting
."
Thank you, Adventure Life, for helping Ismelia thrive, for helping teachers learn best practices in reading instruction, and
for being a company that truly cares
about the communities where they work and travel. It is refreshing to partner with an organization that shares our passion for
sustainable long term solutions
to some of the world's toughest problems. We couldn't be more excited to be a recipient of your good will—in fact, you can read more about our unabashed enthusiasm
here
!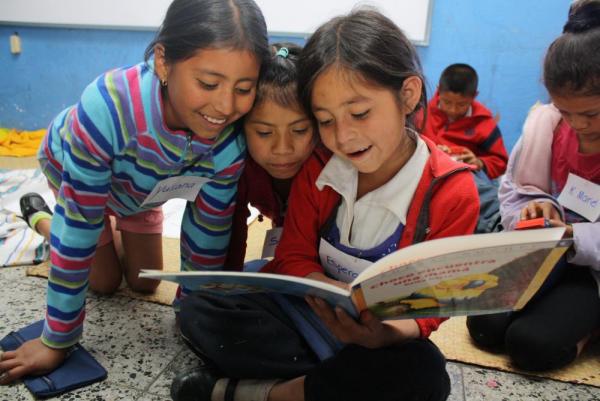 As Maria Ovando, a Guatemalan Ministry of Education official, states, "Thanks to you, we have books so we can get to know the world. When these children grow up, they will remember the support you have given them, and because of your help,
they will have a better life
."