Long Way home is a non-profit organization whose mission is to interrupt the cycle of poverty among youth in developing countries by creating educational opportunities, encouraging healthy lifestyles and cultivating civic interaction. They are presently located in San Juan Comalapa, Guatemala in a 95% indigenous Maya region. They have successfully built an outdoor recreational park called Parque Chimiyá since their beginnings in 2005. The park consists of a grass soccer-field, basketball court, organic gardens, nature trail, recycling center, community kitchen and volunteer housing for seven. The park also includes staff offices and living quarters. It is self-sustaining through an inexpensive admission: 5Q for adults, 2Q for children or a trash-packed bottle. It is open from dawn to dusk every day and thousands of children and families have utilized the facilities for recreational and educational events.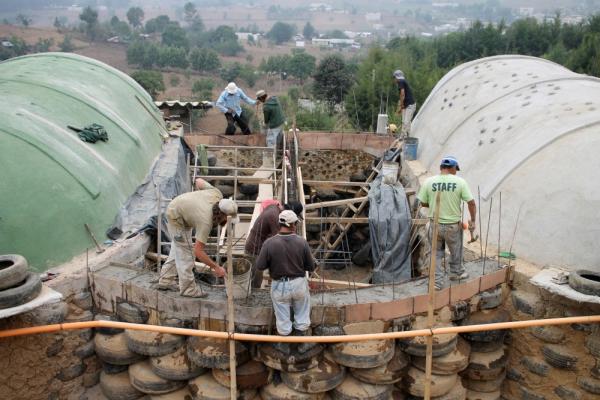 In 2009, LWH began construction on an educational/vocational school complex. The Tecnico Maya School was begun in partnership with and in response to a request from the faculty of the Escuela Tecnico Maya, a local elementary school that had lost government funding. The educational complex will be a K-12 facility located on two acres of purchased land and will have a strong vocational and technical curriculum. The goals of the school are to provide accessible education that stresses Mayan history, language and values to the youth of Comalapa.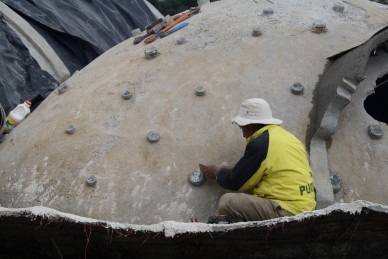 The school is unique in that it is being built with repurposed materials such as earth-packed tires, inorganic trash-filled plastic bottles and earth-filled feed bags. The school will also teach these alternative building techniques along with the usual vocations such as electrical, masonry and metalwork. The project has employed up to a dozen local laborers who are paid a good living wage. This crew is also learning and applying the principles of environmental stewardship embodied by the project to their own lives.
The funding provided by Adventure Life through the grant program was used to complete the roof and rain harvesting system.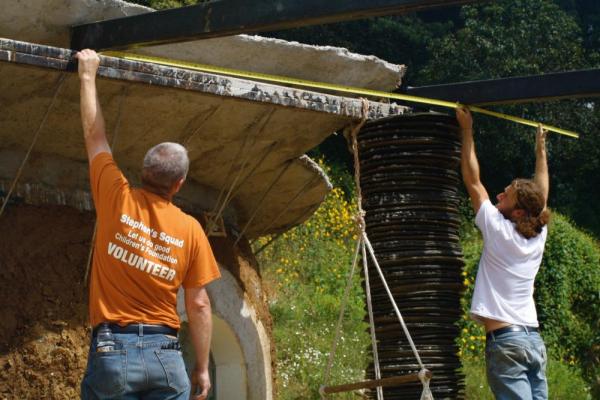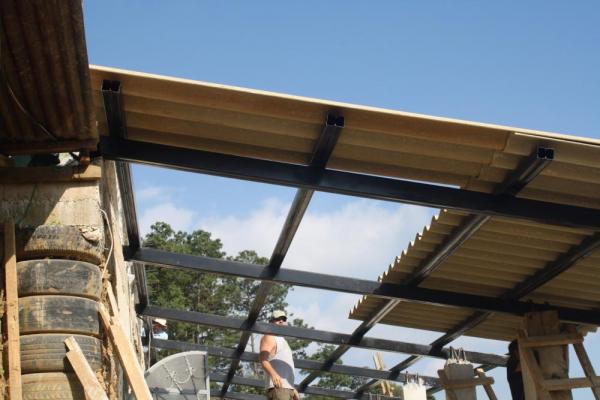 Thanks in large part to a grant from Adventure Life, Vo-Tech 1 now has a patio roof and the Vo-Tech 2 classrooms and bodega are also covered. These finishing touches are meaningful for many reasons. Not only do they look great, but roofs mean more functionality and space. Now that we can move tools and supplies securely to Vo-Tech 2, we're able to explore the possibility of increasing our volunteer capacity by installing beds in Vo-Tech 1. Volunteer program fees represent a large portion of our income and increasing our bedspace means more funds for the construction! In addition, covered workspace means we need not be at the mercy of the elements for many projects. With the help of our volunteers and many fine establishments in Antigua, we were able to collect all of the bottles we needed to make Vo-Tech 2 light-filled and beautiful.