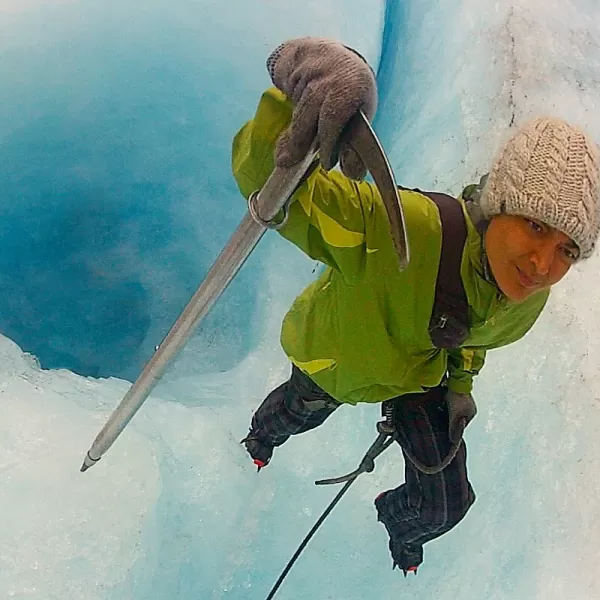 I consider myself an active person, and Montana definitely provides endless opportunities for such a lifestyle.  So, I was pleasantly surprised at how active we were on this trip.  There were even some adventures that were brand new to me, like trekking on a glacier…  
Let's start with that one now that I've peaked your interest.  It began with a boat ride across a gray-blue glacial lake, then a strenuous hike to the front of the glacier tongue.  Here, we strapped on harnesses, crampons, and clutched our pick axes in preparation to summit Jostedalen Breforarlag glacier.  (It simply
sounds
intimidating!)  It is definitely not for the faint of heart.  Our guide, Stein, actually decided that some of our group should stay behind for the own safety!  As intense as it was, the dramatic views and intimate experience with a massive body of constantly moving ice were beyond what I could ever have imagined!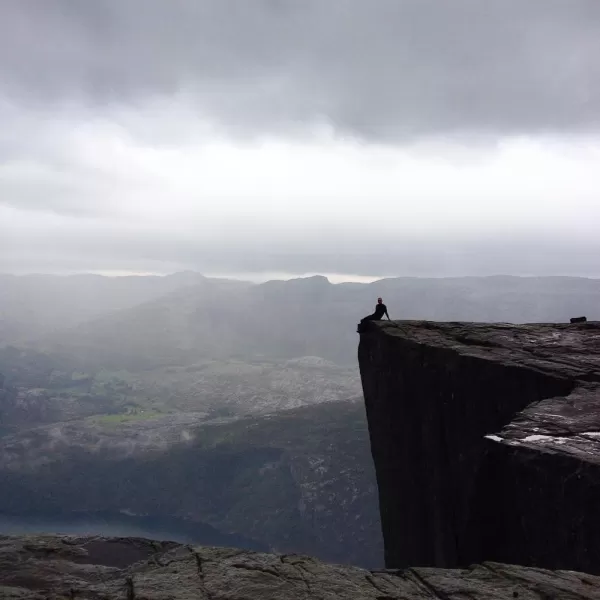 Another activity that surpassed my every expectation was our hike up Preikestolen, or Pulpit Rock.  I have hiked my fair share, but summiting this gigantic rock that juts out over a glimmering fjord was unlike anything I had ever seen.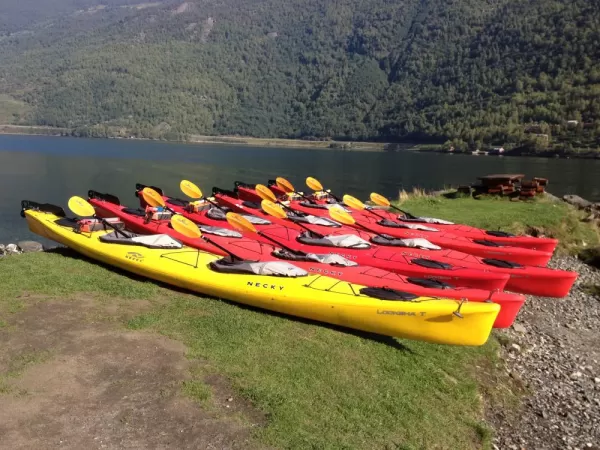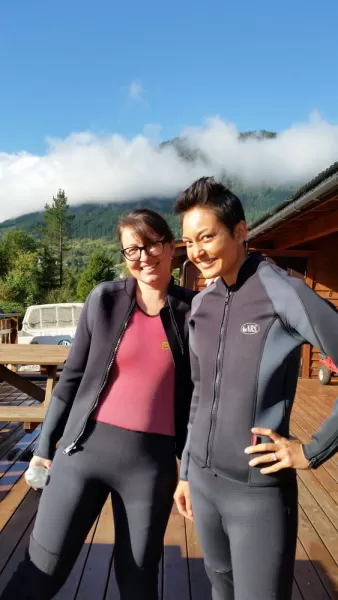 From kayaking through a fjord in Flam, to rafting the rapids of a river in Voss.  From riding a speed boat by seals on the Sognefjord, to hiking through wildflowers up a mountain to be met by goats along the way.  Norway is full of lovely surprises that seem unreal.  I still have to convince myself that it all really happened!  And that makes the memories even MORE magical.