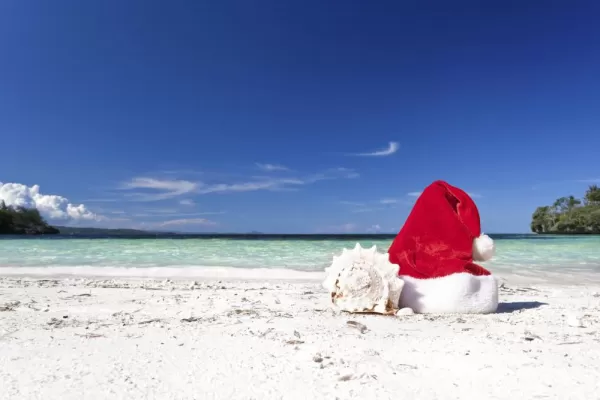 Thinking about all the hustle and bustle of the holiday season could stress you out any time of year. Wouldn't it be nice to feel like you actually had a break during your time off? How great would it be to feel refreshed and recharged upon returning to work in January? Wouldn't true quality time with family be so much better than cleaning, running errands, and trying to avert--or at least manage--the chaos of the holidays?
We have just the resolution to these issues, and it might come with the bonus of a suntan. We suggest celebrating the holidays with TRAVEL. What better way to connect with your friends and family than taking a trip together and sharing an incredible experience? These are some of our favorite destinations for celebrating Christmas, New Year's, and everything in between.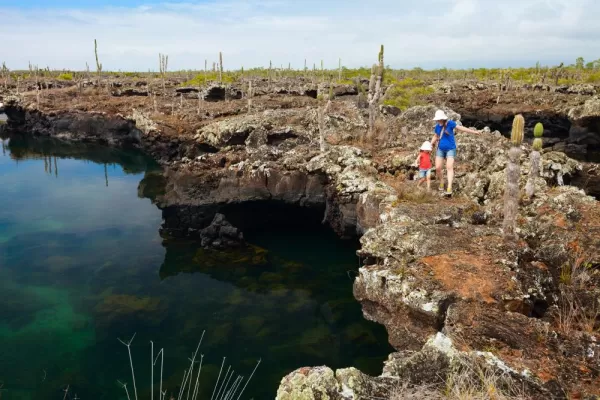 Galapagos
Although there is never a bad time to visit the
Galapagos
, December through May are desirable months to travel. During these months, the water and the air are warmer, so swimming and snorkeling are more appealing. Light, short rain showers can occur but this is actually the sunniest time of the year on the Enchanted Islands. This period of time is also the breeding season for land birds, so it is a great opportunity to watch some unusual mating rituals. If you are interested in turtles, this is the time you want to be in the Galapagos, when sea turtles are nesting on the beaches. Of course, these islands are home to myriad other
species
that are active all year!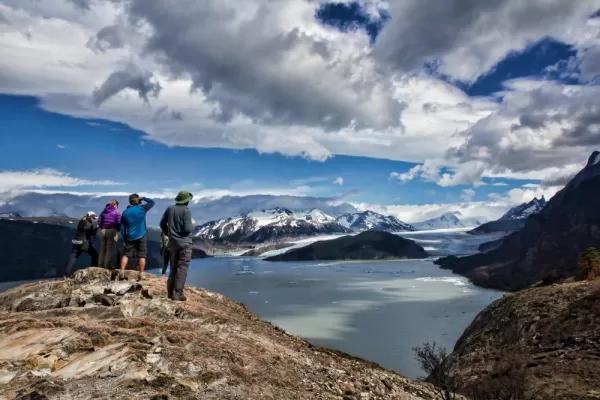 Patagonia
The summer season in
Patagonia
occurs during our holiday months. From November through February, the weather is mild and Patagonia's natural beauty is in full splendor. Therefore, this is the absolute BEST time to visit! Hike on glaciers, set up camp with your group, and trek through one of the most breath-taking landscapes on earth. Don't be fooled by the term "summer", however.--you will still need to pack layers, as the weather is predictably unpredictable.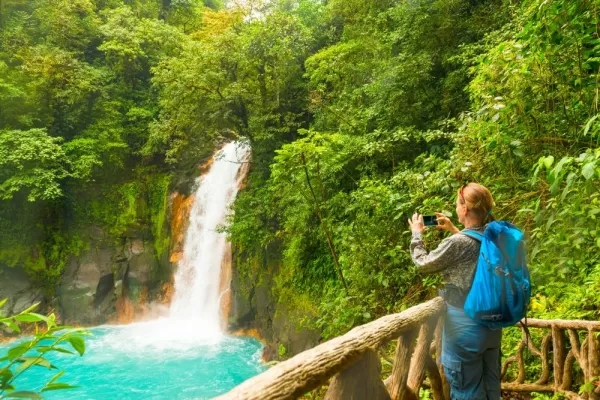 Central America
November through late April are considered the prime months to visit Central America. These months are considered Central America's dry season. Therefore, if you are looking for some undisturbed time on the beach and a little less wetness during your rainforest experience, this is the time to travel. This season conveniently coincides almost perfectly with the colder months of winter in the United States. It also means that the holiday season falls within the best time to visit the region! In December, the landscape is still green from the rains of months prior, but the sky is clear making for a beautiful backdrop for a vacation.
Adventure Life offers trips to
Costa Rica
,
Belize
,
Guatemala
, and
Panama
. Similar details regarding when to travel also apply for
Mexico
.
Your trip can be tailored to personal interests, preferences, and the level of activity desired. The possible combinations of activities are endless, and we will do our best to please everyone in your group.
It's never too soon to start the process of planning a December trip--get ahead of the game for the best availability and most flexibility to find the perfect adventure!
Here's to happy trip planning and happy holidays, from the Adventure Life family to yours!