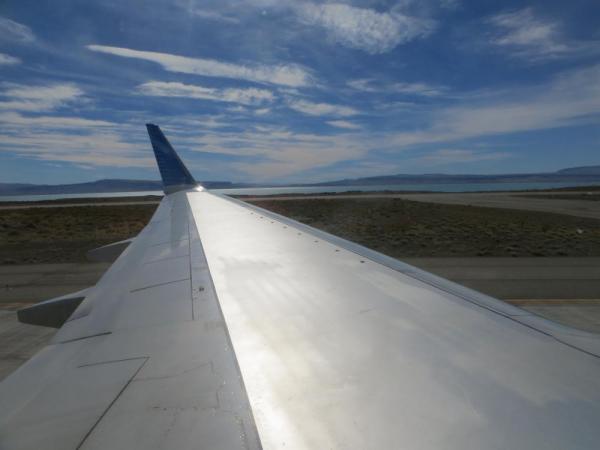 Certain areas of the world captivate our imaginations for a host of reasons, some of which are obvious and easy to articulate, and some of which are vague, ethereal reasons known only to our subconscious and understandable only to our souls. Patagonia was such a place for us. After years of saying, ''We need to go there someday,'' we finally realized that the proverbial clock was ticking. At the age of 60 (one of us a little older and the other a little younger), we decided it was time to either plan an adventure or be satisfied with just experiencing Patagonia through books and other people's photographs.
Having explored various trip options over the years, we had a fair idea of what we wanted to do and where we wanted to go. An internet search for tour operators who specialized in trips to the area led us to Adventure Life. After a few exploratory emails, we were confident that Adventure Life would be able to customize a tour for us, within our price range and time frame, which would include everything on our wish list. Our list was simple as we stated in one of our emails, ''more hiking, less glaciers,'' but ''no overnight treks.'' As avid, but aging, hikers, our backpacking days are behind us. The perfect day for us includes not only a long, challenging hike, but also returning to a hot shower, a good meal, a glass of wine, and a comfortable bed. That's what we were looking for. And that's exactly what Adventure Life delivered for us.
As part of the pre-trip preparation, Adventure Life provided us with a recommended reading list of some classic books about Patagonian history and culture. We read two: Charles Darwin's ''The Voyage of the Beagle'' and Bruce Chatwin's ''In Patagonia.'' Both were fascinating and brought to life different aspects of the region.
Darwin wrote mostly about the natural history of the region, noting that the Patagonian landscape could ''be described only by negative characters; without habitations, without water, without trees, without mountains,'' ''wretched and useless,'' ''extremely uninteresting.'' But he also said that these scenes ''deeply impressed'' his mind and that ''No one can stand in these solitudes unmoved, and not feel that there is more in man than the mere breath of his body.''
Every magazine and newspaper article and every travel guide mentions the Patagonian weather, particularly the incessant wind that blows from October to March, ''stripping men to the raw,'' as Chatwin described. Chatwin's focus was on the inhabitants of the region, the eccentric personalities with their fantastic stories. One of his characters, The Maestro, a poet from Buenos Aires who visited the area and wound up staying for 40 years, provided the best description of the dichotomy of Patagonia. As rain drummed on his tin roof he cried, ''Patagonia! She is a hard mistress. She casts her spell. An enchantress! She folds you in her arms and never lets go.''
So which Patagonia would we experience? The ''hard mistress?'' The ''wretched and useless landscape?'' The winds that would strip us ''to the raw?'' Or the ''enchantress'' that would ''deeply impress'' our minds and ''fold us in her arms and never let us go?'' We were eager to find out. After viewing our travelogue, feel free to draw your own conclusions.
March 17 was a travel day for us, flying from the northeast US to Buenos Aires. It was a long trip made easier by flying first class (a splurge) and being met by family when we landed in Buenos Aires.