We were lucky to be hosted by Remota Patagonia Lodge for the first week of our trip.  Remota is located in the town of Puerto Natales, sandwiched between Punta Arenas (3 hours to the south) and Torres del Paine National Park (1.5 hours to the north). Located on the water with snow-capped mountains in the background, it's certainly a serene setting and exactly the kind of quintessential Patagonia postcard view you're wanting to come home to after a long day of excursions.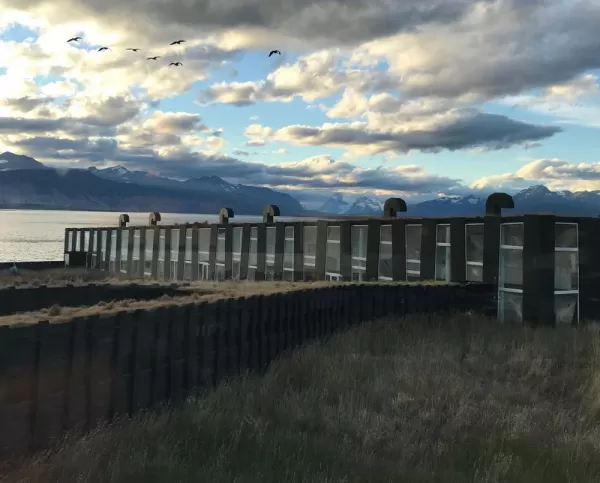 The lodge itself is architecturally beautiful, with simple decor and funky angles to give it a unique style. There are great common areas with quiet nooks and crannies around every corner.  The above photo was taken right from our dinner table!  This was also probably around 9:30pm - such long days!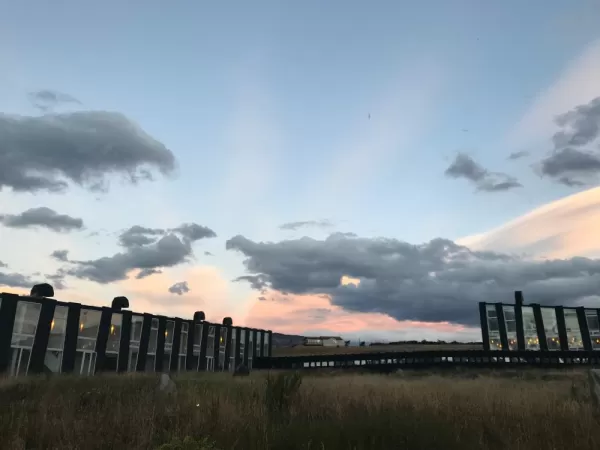 Including the pool and hot tub in our evening routine became one of our favorite parts of the lodge. Champagne was always offered (and always accepted, because....vacation!) and we could never tire of the view.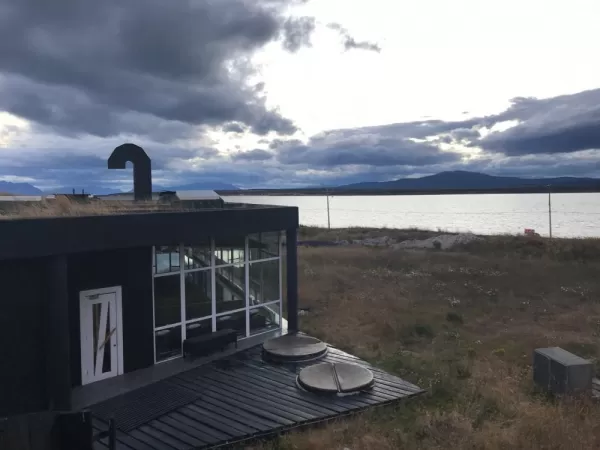 Remota is an excellent option for travelers who:
1) Are looking for something a bit more economical compared a lodge within Torres del Paine National Park
2) Are having trouble finding space in Torres del Paine National Park
3) Want a great variety of excursions, including all of the Torres del Paine highlights, but so much more!  Rock climbing, fly fishing, kayaking, great local hikes, you name it.
4) Are looking for excellent service and top-notch dining. See my separate post on the FOOD!